Sarsilmaz Ammo Review: Excellent Turkish FMJ Ammo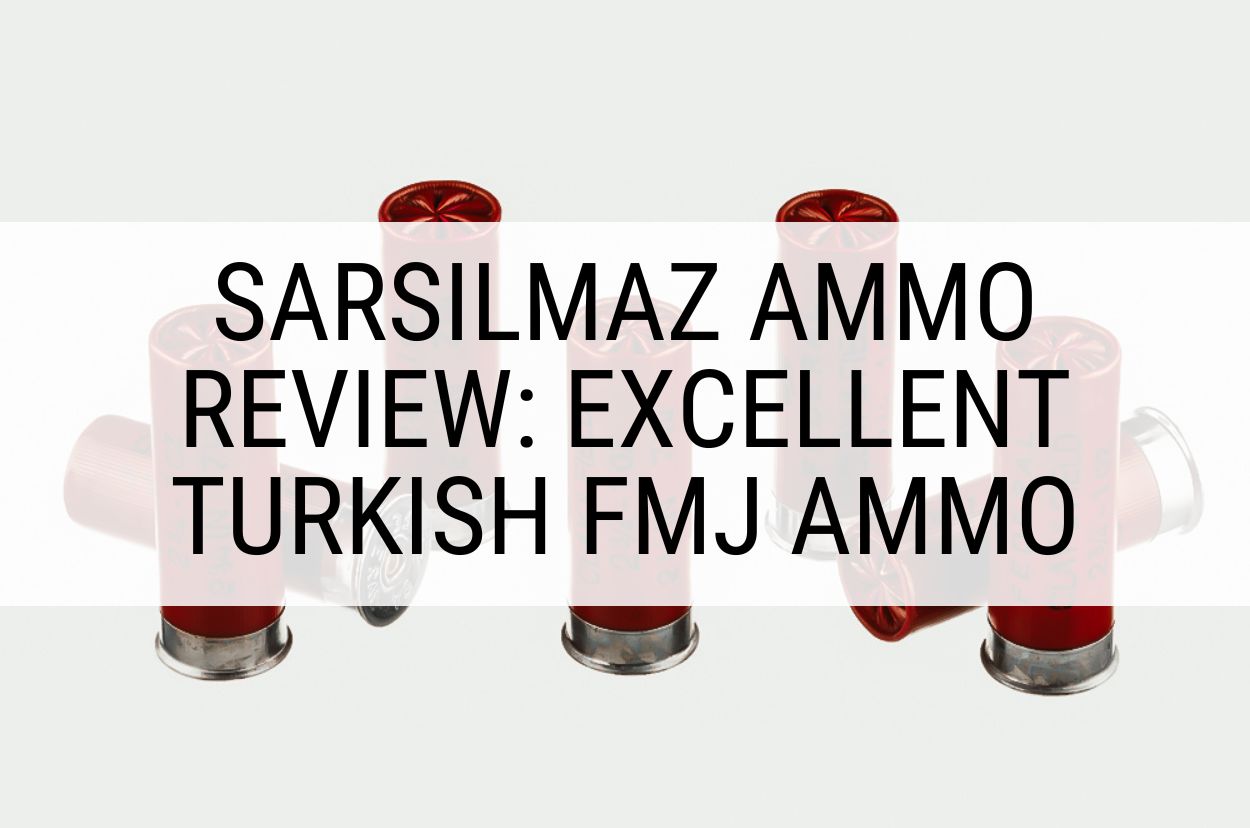 When I load up a magazine for my favorite polymer striker-fired pistol (it's a Glock 34 if you're wondering), I want to make sure that when I place my finger inside the trigger guard to squeeze off a few rounds that they are reliable, safe, and accurate.
As one of the top defense contractors for the Turkish military, the Sarmilmaz Group is well known to American shooters as SAR USA. They carry a wide array of handguns primarily chambered in 9mm Luger with a few offerings in 45 ACP and 357 Magnum.
In 2021, the company began offering NATO inspired 9mm ammo and more recently 12 gauge ammo to meet the needs of North American shooters. Although Sarmilmaz makes excellent firearms, does this mean they can produce reliable ammo, too?
In this ammo review, we are going to take a hard look at Sarsilmaz Ammo and help you determine if filling your shopping cart with Turkish ammo is a good call or if you'd be better served going with a more mainstream brand like Remington, CCI Blazer, or Winchester.
Is Sarsilmaz Ammo Good?
Sarsilmaz ammunition is totally fine for range work and target practice if you shoot 9mm Luger as the company only produces 9mm full metal jacket (FMJ) ammo at this time.
Pros and Cons?
As much as we love ammo, we understand that no manufacturer is perfect. Here are some of the pros and cons of Sarsilmaz ammo you should be aware of.
Pros
Affordable
Reliable in our handguns
Accurate enough for plinking and target practice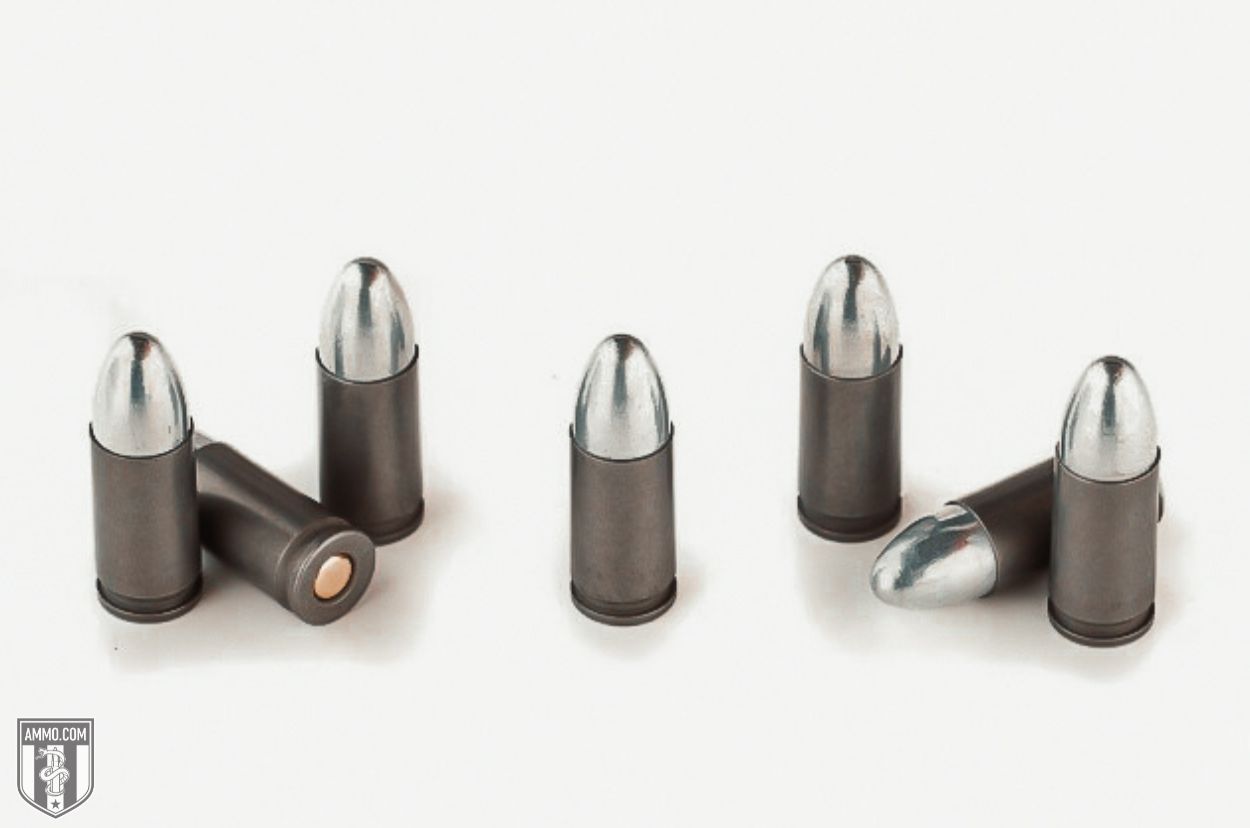 Cons
A little dirty, not clean shooting
Only FMJ ammo available currently
Which Calibers are Available?
Sarsilmaz currently manufactures the following calibers:
Sarsilmaz Ammo History and Important Information
The Sarsilmaz Firearm Corporation was established in 1880 in Düzce, Turkey during the reign of the Ottoman Empire. They are the largest small arms manufacturer in Turkey and the official handgun supplier of the Turkish armed forces and law enforcement.
Although Sarsilmaz is primarily a handgun manufacturer, they also produce many rifles, carbines, and machine gun for the Turkish Army. To date, Sarsilmaz exports firearms to 78 countries, including the United States.
However, if you're scratching your head thinking that you've never seen a Sarsilmaz pistol in the display cases at your local gun store, you might be surprised to find out that you have and didn't know it. Previously, Sarsilmaz handguns were imported by E.A.A. but in 2018 the company founded SAR USA to directly import all their firearms into the United States.
SAR USA is always looking to import new products to the market, but the Sarsilmaz SAR 9 is the company's flagship polymer frame striker-fired 9mm pistol. Chambered in 9mm Luger, the SAR 9 looks to incorporate the best parts of numerous popular handguns here in the United States.
The SAR 9 has exchangeable grip panels/inserts like the Smith & Wesson M&P to customize the grip width to the user's preferences. The grip texture and ergonomics is reminiscent of the Walther PPQ. The front and rear cocking serrations look eerily like a Springfield XD while the trigger is completely a takeoff the Glock.
Although the SAR 9 is the company's most popular handgun, coming in multiple color patterns, barrel lengths, and frame sizes, Sarsilmaz is not a one trick pony when it comes to handguns.
The K2 45 C could easily be mistaken as a Sig Sauer P220, as both are chambered in 45 ACP and the grip panels and frame are nearly identical. For competition shooting, there is the K12, a single-action handgun that looks rather like a Tanfoglio Stock II, with a similar slide stop and thumb safety profile.
In addition to handguns, SAR USA has a wide selection of scopes, holsters, replacement parts, and mags for sale on their online store to fit all their products.
Although Sarsilamz has been producing firearms for over a century, they are a relative newcomer when it comes to making ammunition. At the time of writing, the company only produces 9mm Luger ammo loaded to NATO specs and 12 gauge buckshot loads.
However, as the company is still looking to bring new products to market, it is likely that new calibers will be available in the future.
Where is Sarsilmaz ammo made?
Sarsilmaz ammo is made in Turkey and imported into the United States by SAR USA.
FAQ's
Is Sarsilmaz ammo corrosive?
No, Sarsilmaz ammo is loaded with non-corrosive Boxer primers.
Is Sarsilmaz ammo good for hunting?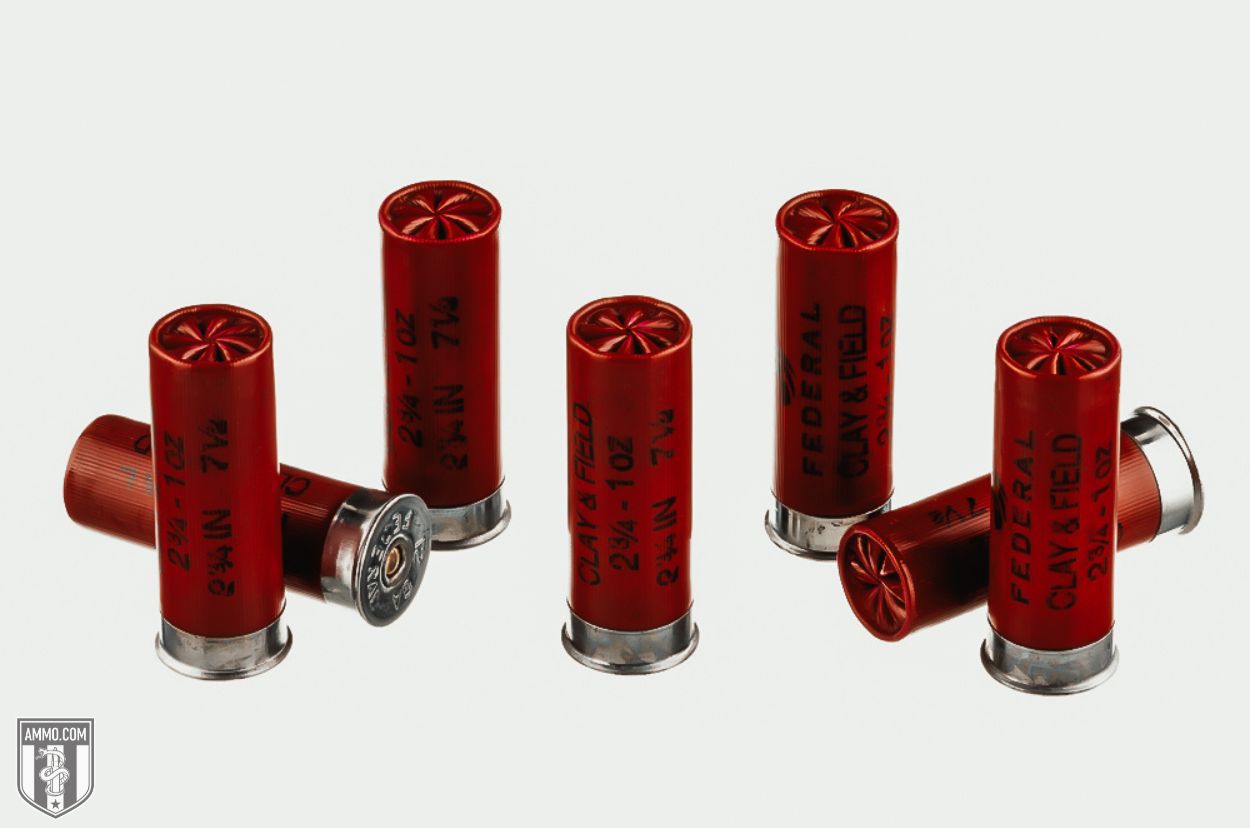 Sarsilmaz 12-gauge shotgun shells are good for big game hunting as they are offered in 00 and #4 buckshot. Check your state and local laws before hunting with buckshot as some areas prohibit it.
Is Sarsilmaz ammo accurate?
Sarsilmaz ammo is more than accurate enough for target practice, plinking, and general range work. It is not match-grade but it was accurate enough in our hands and produced acceptable shot groups.
What primers does Sarsilmaz Ammunition use?
Sarsilmaz uses non-corrosive Boxer primers in all their centerfire ammunition. Sarsilmaz seals their primers to reduce the chances of water incursion into their ammo and extend their shelf life.
Are Sarsilmaz cases good for reloading?
Yes! Sarsilmaz uses high quality brass cases that are Boxer primed, which are perfect for reloading.
Does Sarsilmaz make 22LR?
No, Sarsilmaz Ammunition does not currently manufacture rimfire ammo.
Which Sarsilmaz 9mm ammo is best for a Glock 17?
My personal favorite load for my Glock 17 is the SAR USA 124 grain FMJ. This cartridge has always been reliable in all my Glock handguns and produces satisfactory shot groups when I go plinking or to the range.