Meet Our Team
"The strength and power of despotism consists wholly in the fear of resistance." - Thomas Paine
Brian Miller: Co-Founder and Publisher
Growing up in a family of gun owners, with a dad who was a Vietnam vet and later a constitutional attorney and a mom who believed every American should own their own business, the family dinner conversations generally centered around the state of affairs in America – what was happening in Washington that should (or shouldn't) be, and what patriotic people could do about it. On a summer bus trip during college, Brian read Atlas Shrugged and the deeper philosophical ramifications of these dinner conversations clicked into place.
Then 9/11 happened. Washington's domestic response to the attacks, epitomized by the "security theater" of the TSA and the clandestine mass surveillance of Americans that was taking place (which was intentionally hidden from the American populace and the vast majority of the legislature until Edward Snowden courageously stepped forward), got Brian actively involved in defending the civil liberties of his fellow Americans from the myriad of threats posed by those in power in Washington, D.C.
After all, power unchecked is power abused. Brian believes in personal freedom, political liberty, and free speech – defended by force of arms, if necessary. Thus, American gun rights serve as a bulwark for private citizens to defend their civil liberties from all enemies, both foreign and domestic.
As the publisher of Ammo.com, Brian is proud that work from the Resistance Library has been featured by journalists across the political spectrum who share these concerns. Reason, Bloomberg's "Business Week," USA Today, Instapundit, The Guardian, BillMoyers.com, and National Review have all cited work from Ammo.com's Resistance Library. Brian is also a contributor to Activist Post, Future of Freedom Foundation, Everything Voluntary, and the Foundation for Economic Education.
Brian's first gun was a Glock 22 chambered in .357 SIG, which he bought from a business partner who told him "he'd needs that out in California," before he (temporarily) moved out there. One day, he'll be the happy owner of a custom 1911 from John Jardine. To date, one of his favorite firearm memories is a European trip to visit the factories of Beretta, SIG, and CZ, amongst others.
Sam Jacobs: Lead Writer and Chief Historian
Sam Jacobs grew up in Southern New England, probably the part of the country with the weakest gun culture. However, from a young age he believed firmly in the right of self defense and the right to keep and bear arms. This, coupled with 12 years of education in public schools and an argumentative nature, meant that he was frequently getting into debates with his teachers about the virtue of the Second Amendment. A precocious student of history and the Constitution, Jacobs became interested in both the practice of armed self defense throughout history as well as the philosophical underpinnings of the Second Amendment.
Jacobs has an affinity for the individual and the common man against centralized forms of power and elites, whether they be in the government or the private sector. In particular, he is interested in the ways in which private companies work to subvert the legislative process and to undermine American freedoms outside of normal legal channels. He considers the resolution of how corporate power can hem in Constitutional freedoms to be the most pressing political question of our age.
The private sector and the public sector are increasingly indistinguishable from one another, both because of behind-the-scenes corporate chicanery that undermines the legislative process and because private companies are rapidly becoming far more powerful than the federal government. Thus, it is more important than ever to both fight the incursion of private companies into our government and to become independent and self-reliant enough to make it difficult for private companies to hem in your rights.
So Sam believes.
Jacobs is the lead writer and chief historian with Ammo.com, and is the driving intellectual force behind the content in the Resistance Library. He is proud to see his work name-checked in places like Bloomberg, USA Today and National Review, but he is far more proud to see his work republished on websites like ZeroHedge, Lew Rockwell and Sons of Liberty Media. You can catch him on Quora and Parler as well as on our very own Resistance Library podcast.
How many firearms does Sam own and what's his everyday carry? That's between him and the NSA.
Molly Carter: Writer
Molly Carter grew up in a small steel town in western Pennsylvania, deep in the rust belt. She learned to shoot at a young age, plinking soda cans behind the chicken coop and, a few years later, groundhogs from the horse pasture. She spent much of her time at the family's hunting camp near the Allegheny National Forest, where summers drifted away as Molly explored the woods, hiking through the trees and skipping rocks in the creeks. It was here that she was taught how to hunt, primarily by her mother and grandmother, as well as field dress and preserve meat.
As she grew into her teen years, Molly developed a passion for philosophy. She scoured through treaties and essays, and found herself drawn to the rhetoric of the Enlightenment, particularly John Locke, whose ideas of natural law, the self, and the state of nature resonated with the values of her upbringing, namely hard work, self-sufficiency, and independence. Her passion for "love of wisdom" led her to pursue a degree in philosophy, where she focused her studies on social and political theory.
Through the values instilled in her by her family, her education, and her experience working in the criminal justice system, as an adult, Molly saw through the illusion of a beneficial big government that so many of her peers supported. She began to advocate for voter awareness, especially when it came to the importance of Constitutional rights and preservation of personal and civil liberties.
During this same period, Molly obtained her concealed carry permit and purchased her first CCW, a .380 Ruger LCP. After attending her first gun training course, Molly developed a zeal for helping women become comfortable and competent with firearms, and regularly takes novice women shooters to the range.
Molly's path eventually led her away from the traditional 9-to-5 and into the world of freelance writing, where she has created content for a wide range of clients, including Gander Outdoors, Wide Open Spaces, and Ammo.com. She's also active on Quora, and has achieved "most-viewed" writer in topics such as guns and firearms, concealed carry, and the Second Amendment.
Currently, Molly carries a Glock 43 chambered in 9mm, and her favorite piece to shoot is a Hawes Western Marshall single-action revolver in .357 Magnum.
José Nino: Writer
Born in Venezuela, José was one of the lucky few to leave the country right before the demagogic leader Hugo Chávez came into power. José's family saw the writing on the wall and moved stateside in search of a better life.
Like any immigrant, he had to assimilate to a new culture, which obviously had its challenges. Nevertheless, through hard work and perseverance, he was able to transition into a foreign culture and make it his new home. In high school, José dabbled with ideologies all across the spectrum. Deep down, however, he knew something was missing. Toward the end of his high school years, he embraced the ideas of constitutional liberties. Since then, José has worked day and night to educate himself on the ideas of free markets, private property, and the freedom of association.
With a solid understanding of American, Latin American, and East Asian history that he developed in his university years, José has applied this knowledge to his writing endeavors, which initially started out as a hobby. Taking an unconventional approach to his career, he went from working as an email marketer at one of the fastest growing gun lobbies in America to working full-time as a freelance policy writer and copywriter in the political niche.
His experiences traveling back to his homeland and studying the political history of the U.S. have given him the tools to understand what made America the greatest civilization in human history. José went from a confused immigrant without the slightest clue of American culture and politics, to a seasoned writer, gadfly, and political operative.
When he's not taking the enemies of liberty to task for their devious schemes, he's either at the gun range, gym, reading books, or running in the hills surrounding Austin, Texas.
José's work has been published by the Mises Institute, the Foundation for Economic Education, Bitcoin Magazine, the American Institute for Economic Research, the Advocates for Self-Government, and Gunpower Magazine. He also appeared on the Tom Woods Show and Dana Loesch's show Relentless.
Alex Horsman: Marketing Director
Alex Horsman is from Missouri, and for him, there was no compromise: He's a Southern boy and proud of it. It was in America's heartland that Alex learned how to hunt, fish and practice basic survival skills. Cue up Hank Jr.'s "A Country Boy Can Survive," and you'll get a pretty good picture of Alex's upbringing.
Still, while he had the practical knowledge, it wasn't until studying Economics and Business at the University of Missouri that Alex began to see the bigger picture.
Alex quickly noticed that public higher education isn't education at all, but rather a not-so-subtle form of indoctrination. The professors weren't educators, but rather propagandists, filling their students' minds with information that was inaccurate and hostile toward freedom. The professors likewise quickly became hostile toward Alex and his uncomfortable questions about their dogma.
It was this that inspired his close study of Austrian economics, as well as the philosophical underpinnings of individual sovereignty. These are more than political principles for Alex – they inform how he lives his life, both in the long and short term.
Alex learned how to shoot with a BB gun aimed at backyard squirrels and received his concealed carry permit at the youngest age legally allowed in Missouri. His first carry was a 9mm Grand Power K100 with the X Trim. Sadly, all of his firearms disappeared forever in a freak boating accident... Alex escaped unscathed, thankfully, and currently lives in parts unknown.
As a guest on numerous radio shows and podcasts, Alex has appeared on Handgun Radio, Loving Liberty, God and Guns, Handgun World, and Liberty Roundtable. He's also a regular attendee of PorcFest, the Gun Rights Policy Conference, FEEcon, and Prepper Camp.
Windham Taylor: Outreach Manager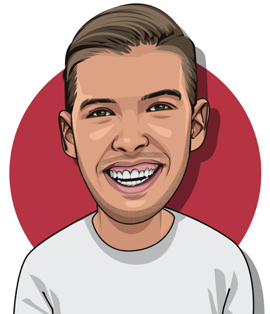 Windham Taylor was born in the heart of the Appalachian mountains in a small community full of Southern values. He spent his childhood hiking, hunting and riding motorcycles through the mountains he adored. A product of homeschooling, he purchased his first motorcycle (a Yamaha XT225) on his 16th birthday.
He enlisted in the Marines immediately after graduation, fulfilling a childhood dream. He spent the next four years in the infantry, with two overseas deployments with the 1st Battalion 6th Marines and 1st Battalion 8th Marines. He qualified for the elite Scout Sniper team and completed his first deployment on the team. He spent most of his time overseas rucking an M249 machine gun, and somehow he still loves long range shooting and the science behind it.
Upon receiving his DD-214, he packed up his motorcycle and drove straight to Mexico. Over the next 7 months he rode through 13 countries, camping in the wilderness in each one, and staying with locals he met while traveling to keep costs down. Eventually, he found himself in the company of local penguins at the tip of South America with nowhere to go but back up. Among other things, Windham realized just how much he loves America on this trip, how much he values American liberty and how concerned he was about the erosion of these liberties.
These days Windham works on Ammo.com's marketing team and is a full time student at the University of Tennessee. He spends his free time tinkering on motorcycles, hiking in the Smokies, working on his first home, and most importantly, politely debating with others on campus about the state of America today.
Currently Windham will neither confirm nor deny owning any firearms because frankly, it's nobody's business but his. All he'll say instead is "Semper Fi."