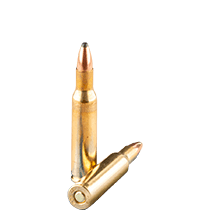 Bulk 223 Ammo For Sale
Live Inventory
Shop bulk 223 ammo for sale here at wholesale prices! Get all of the best deals on 223 bulk ammo from the brands you know and trust like Remington, Federal, Fiocchi, PMC, Wolf, Tula, and Winchester. To shop all our options, check out our
223 ammo
page. Get the cheapest 223 ammo in stock ready to ship to your door. Order your bulk 223 with confidence!
Learn More
History of Bulk 223 Ammo
Where to Buy Bulk 223?
We strive to keep bulk 223 ammo in stock and ready to ship to your door. Get all the best bulk 223 ammo available from PMC, Winchester, and Remington. Save even more on bulk 223 by purchasing steel cased ammo from Wolf and Tula.
Your bulk 223 will be shipped straight to your door in a discrete, unmarked package. Nosey neighbors will have no idea that your postman just dropped off 1000 rounds 223 bulk ammo and you're ready for the range this weekend.
What's the benefit to buying 223 bulk ammo?
Buying bulk 223 ammo saves you money
Probably the biggest reason to buy bulk 223 is the cost savings it affords you. We understand  that you work hard for every dollar and want to give you the cheapest 223 ammo to keep your AR-15 or Mini-14 running smooth and clean every time you hit the range. Ammo isn't cheap, and the talking heads in DC are only going to make it more expensive, but when you buy 1000 rounds .223 ammo you can save huge per round as opposed to buying 20-round boxes.
You're Ready for the Range
If there's one thing that 2020 taught us, it's that supply chains are fragile. If you wait to buy your 223 ammo at the range, not only will you pay more, but you don't know if they will have your preferred brand in stock. However, when you get your 1000 round 223 bulk pack, you'll always be ready to head to the range and punch some holes in paper or clang some steel. While your buddies are beholden to whatever the range has in stock, you'll be locked and loaded with your bulk 223 ammo and not have to worry if you'll be able to shoot today or not.
You Support Freedom
The right bear arms is unalienable, God-given, and protected by the Second Amendment. With every bulk 223 ammo purchase, we will make a donation in your name to a freedom loving charity at no expense to you. We do this because we want to give back to all those who have sacrificed for our great nation and those who continue the fight to protect your 2A Rights.
When you make your 223 bulk ammo purchase, make sure to select the charity that you want to donate to and identify with the most and protect the next generation of shooters and their right to bear arms.
How much does bulk .223 cost?
Shooting can become expensive, but you need to keep your marksmanship skills sharp to defend yourself, your home, family, or freedom. Buying bulk 223 ammo is the best way to reduce your cost per round and maintain a steady practice routine.
The cost per round for bulk 223 is considerably less than buying 20 round boxes each time you hit the range. Save upwards of $0.20/round When you purchase some bulk 223 ammunition 1000 rounds.
Stock up your ammo now. Remember to check out our Winchester 223 ammo, Homady 223 ammo, Tulammo 223 ammo, PMC 223 ammo and Fiocchi 223 ammo for more options.