Top 12 Best Gun YouTube Channels You Should Subscribe To in 2023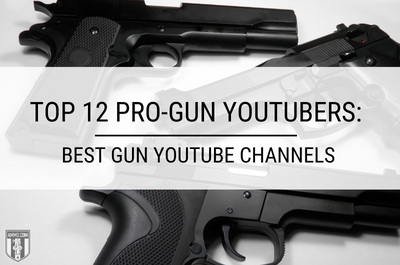 If you're anything like me, then you probably enjoy spending time on YouTube learning everything you can about guns, shooting, and all the latest gear. And if you're looking for the best Second Amendment loving content creators on YouTube for 2023, then you've come to the right place.
Below you'll find our top 12 Gun YouTube channels you should check out, but enough talk, let's get to the list!
Top 12 Best Gun YouTube Channels For 2023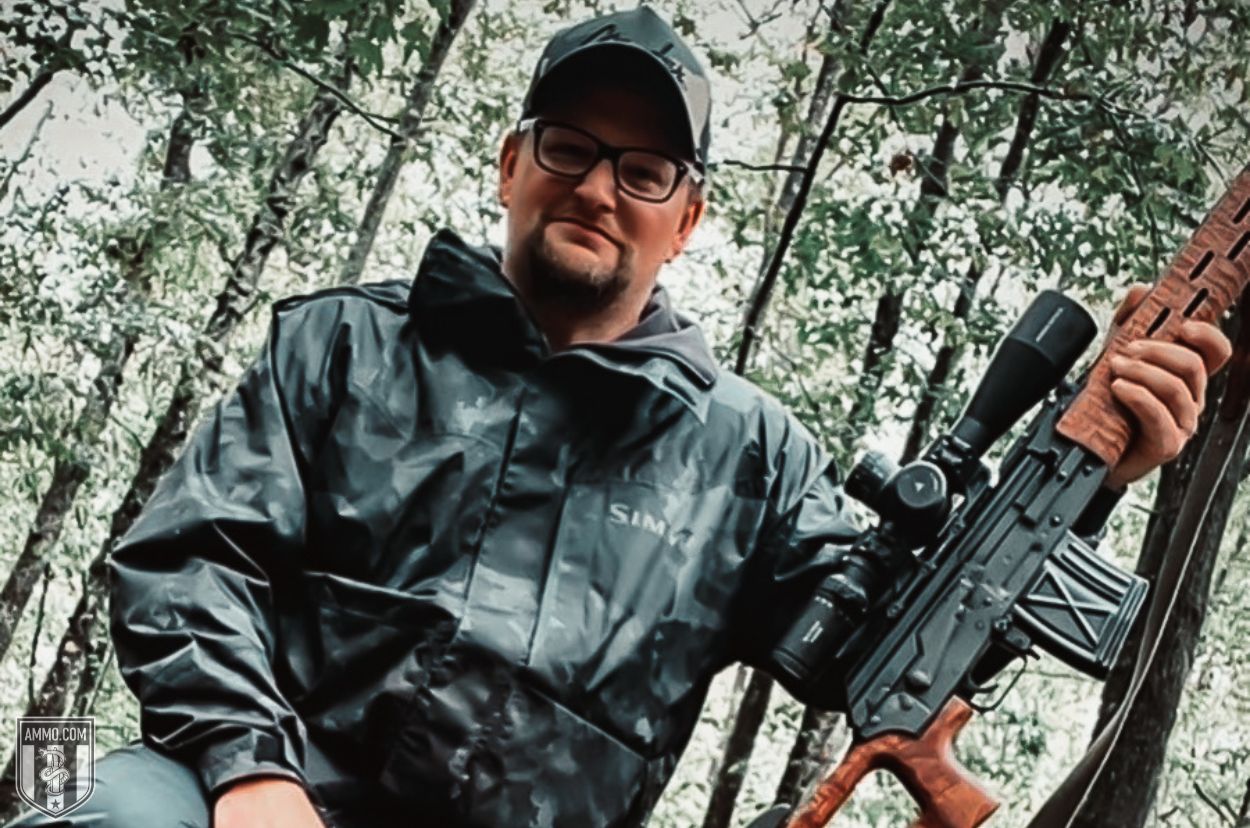 Subscribers: 2.66M
Videos: 2.01K
IraqVeteran8888 (or IV8888 for short) is one of my most favorite gun YouTube channels of all time. Without question, Eric is the reason that I got into reloading. His videos gave me the confidence I needed to wade into the deep waters of handloading and it has been an incredibly rewarding experience for me.
In the beginning, IV8888 focused more on reloading and classic military firearms. As his channel grew and he gained more clout in the industry, he branched out into more modern gun reviews and Class III NFA items (suppressors, full auto, SBR's).
His videos are engaging and have a southern charm to them that is unmatched by any other 2A YouTube channel. His humor is on point and he isn't afraid to have a good time on camera, which has helped his subscriber base skyrocket over the last few years.
Eric, and his co-host Chad, have expanded the channel to include political activism and the protection of the 2nd Amendment as well. IV8888 is very active in the podcasting space with their "Gun Gripes" episodes where Eric and Chad tackle varying gun and political issues. Eric is also the host of the "Life, Liberty, and the Pursuit" Podcast where he and co-host Matt discuss all issues from guns, politics, hunting, and bourbon!
With over 2,000 videos on gun reviews, handloading, full-auto meltdowns, and more, IV8888 is my personal favorite channel to frequent when I'm perusing YouTube. If you aren't watching Eric and Chad already, then you really should. Check out his channel by Clicking HERE.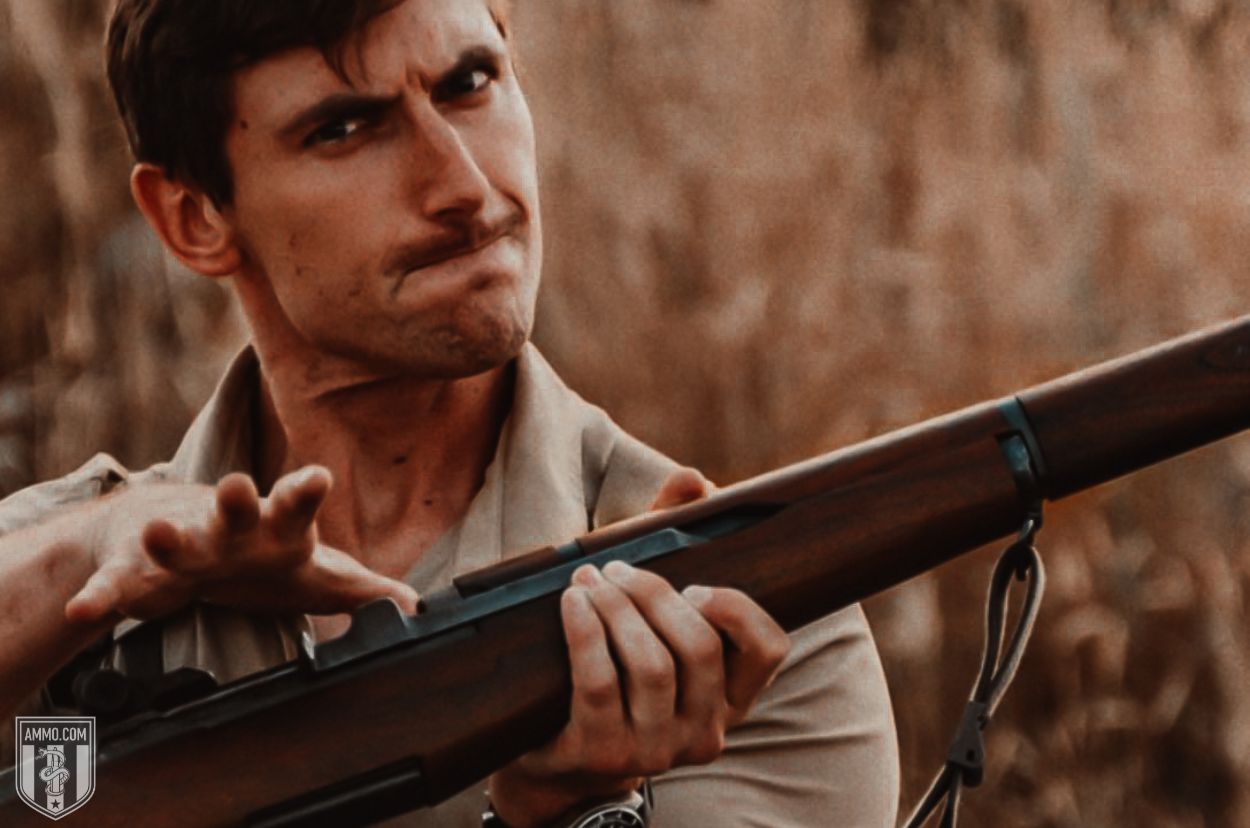 Subscribers: 2.67M
Videos: 349
Garand Thumb is my go-to source for everything surrounding modern military firearms, preparedness, and gear. As a former US Marine officer, Garand Thumb really knows his stuff and it shows in the detail he provides in his reviews. But it's not all serious on the channel, as he brings a level of deadpan and situational humor that really keeps the viewer engaged.
Without question, Garand Thumb has some of the best editing and video composition in the YouTube 2A community. His audio is crisp, the video is vivid, and it's clear that they put a lot of thought and planning into every video they produce.
One of the key aspects that sets Garand Thumb apart from other reviewers is how he explains the theory behind every piece of gear or firearm that he reviews. This is often glossed over by some other gun reviewers and really gives the viewer a better understanding of not just how a piece of gear works, but why it was built that way.
Garand Thumb also dives into small unit tactics, ballistic gel testing, and other survival/preparedness topics you won't find on any other channel. Although he might not put out as many videos as some other gun YouTube channels, Garand Thumb emphasizes quality over quantity. If you haven't subscribed, you should. Click HERE to visit their channel and drop them a follow.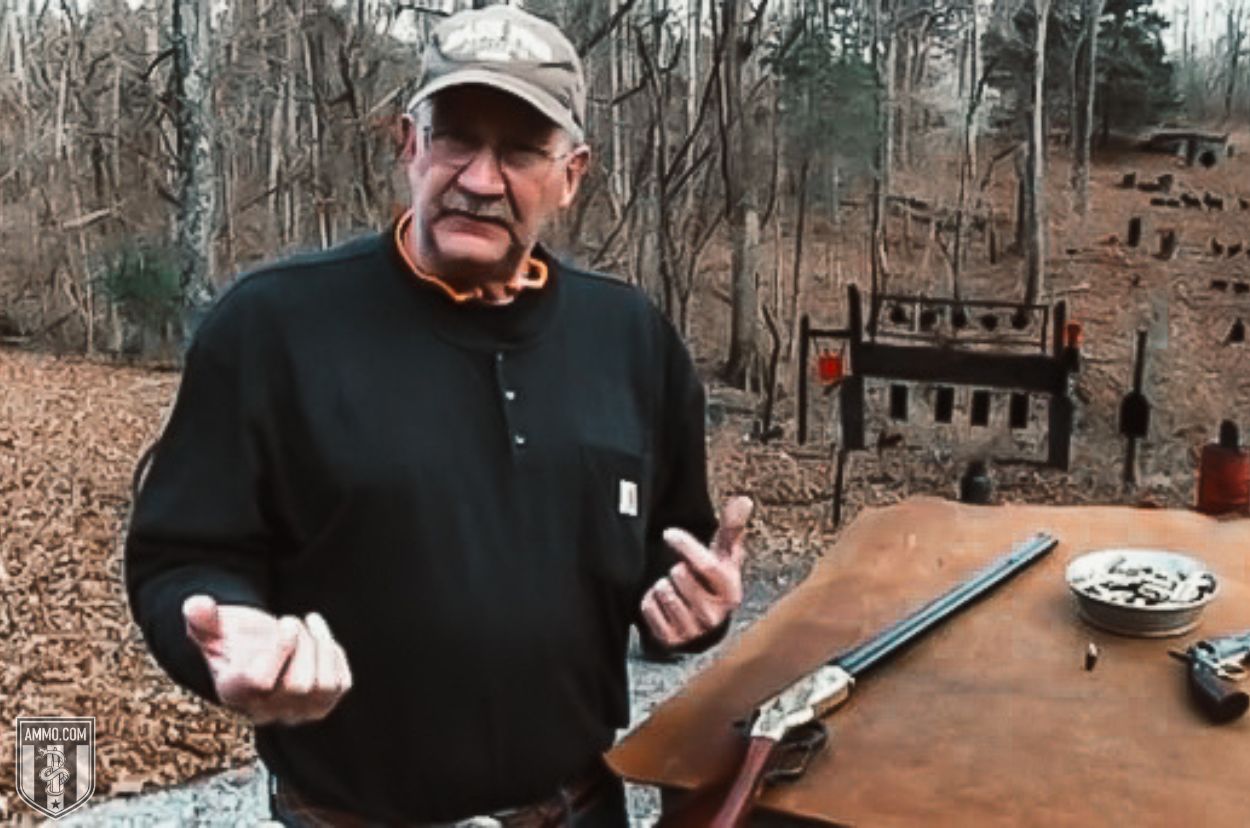 Subscribers: 7.16M
Videos: 2.41k
Hickok45 is one of top YouTube gun channels on the platform and has perhaps the best range setup I've ever seen (I'm jealous to say the least). Often imitated but never copied, Hickok45 has that southern charm and feels like the grandpa we all wish we had.
And if you had a grandpa like this, I doubt you'd spend too much time at home with your parents because his firearm collection is extensive. If there's a gun you're interested in, then its likely Hickok has done a full review of it including a thorough range session of blasting steel targets, various fruit, and soda bottles.
Not only are his gun reviews extremely detailed, but he also offers shooters multiple tips and tricks to improve their marksmanship skills along the way. One thing that Hickok excels at is storytelling, which keeps his videos fun and enjoyable from start to finish.
If you're looking for a gun reviewer who is a straight shooter on the range and in his reviews, then Hickok45 deserves a sub if you haven't already. Check out his channel HERE.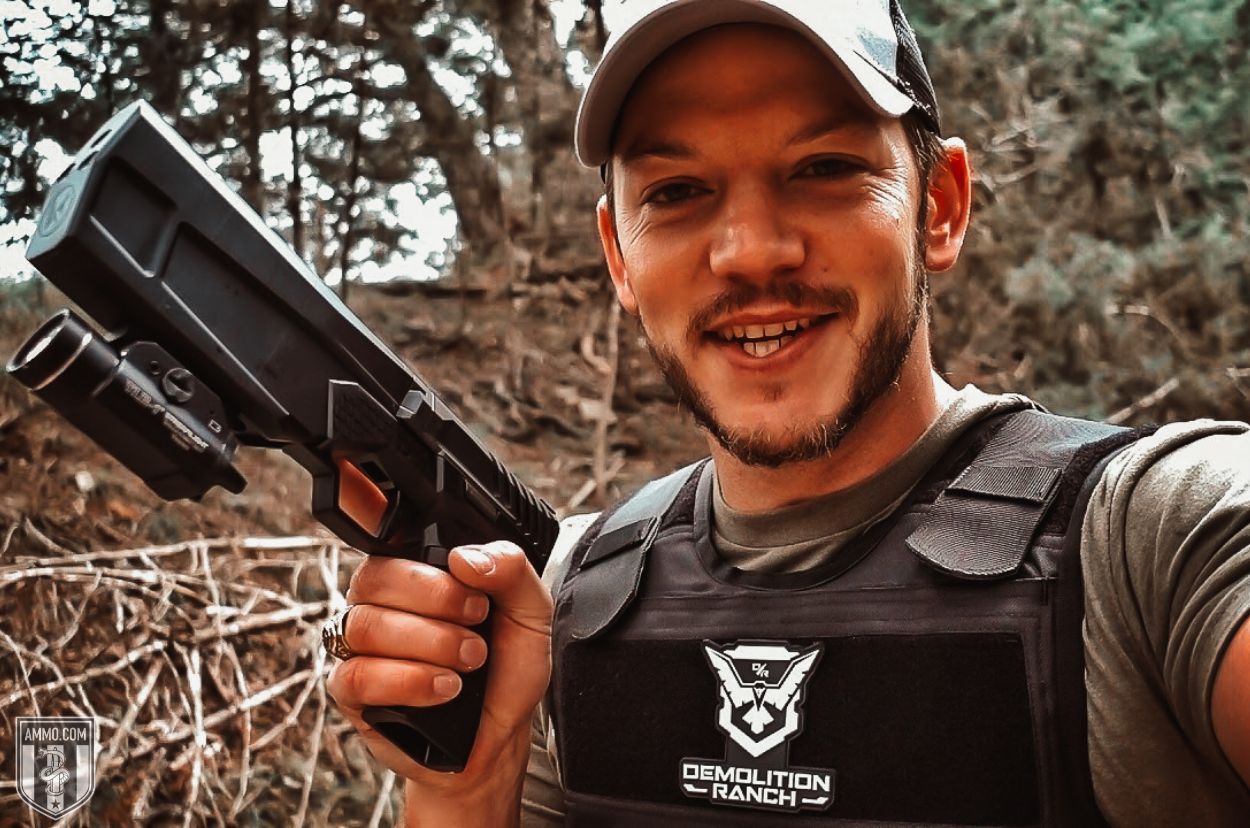 Subscribers: 11.2M
Videos: 579
Ever wonder if a cube of peppermint candies encased in epoxy is bullet proof? Or have you considered what happens if you shoot a solid cube of graphite with a 9mm handgun? Demolition Ranch has the answers for you.
The folks over at Demolition Ranch have amassed a massive following on YouTube and are one, if not the, most popular channels on the platform for shooting guns. And it's not hard to see why, as he has the lifestyle most shooters can only dream of. A modern gun vault full of toys, a massive property, beautiful house, idyllic family, and a gorgeous wife who supports his antics.
Demolition Ranch focuses more on doing trick shots and provides viewers with fun and entertaining content. Their videos are high quality with excellent editing but focus more on fun and less on providing shooters with gun reviews and education.
Demolition Ranch strikes me as the Mr. Beast of the 2A community on YouTube, and that's ok! Sometimes we just need to kick back and watch someone shoot a Barrett .50 cal into an oxygen tank or see how deep a 7.62x39 will penetrate multiple jars of ranch dressing.
If you've ever wondered "what if", then Demolition Ranch deserves a good look. You'll have fun if nothing else! Check out their channel by Clicking HERE.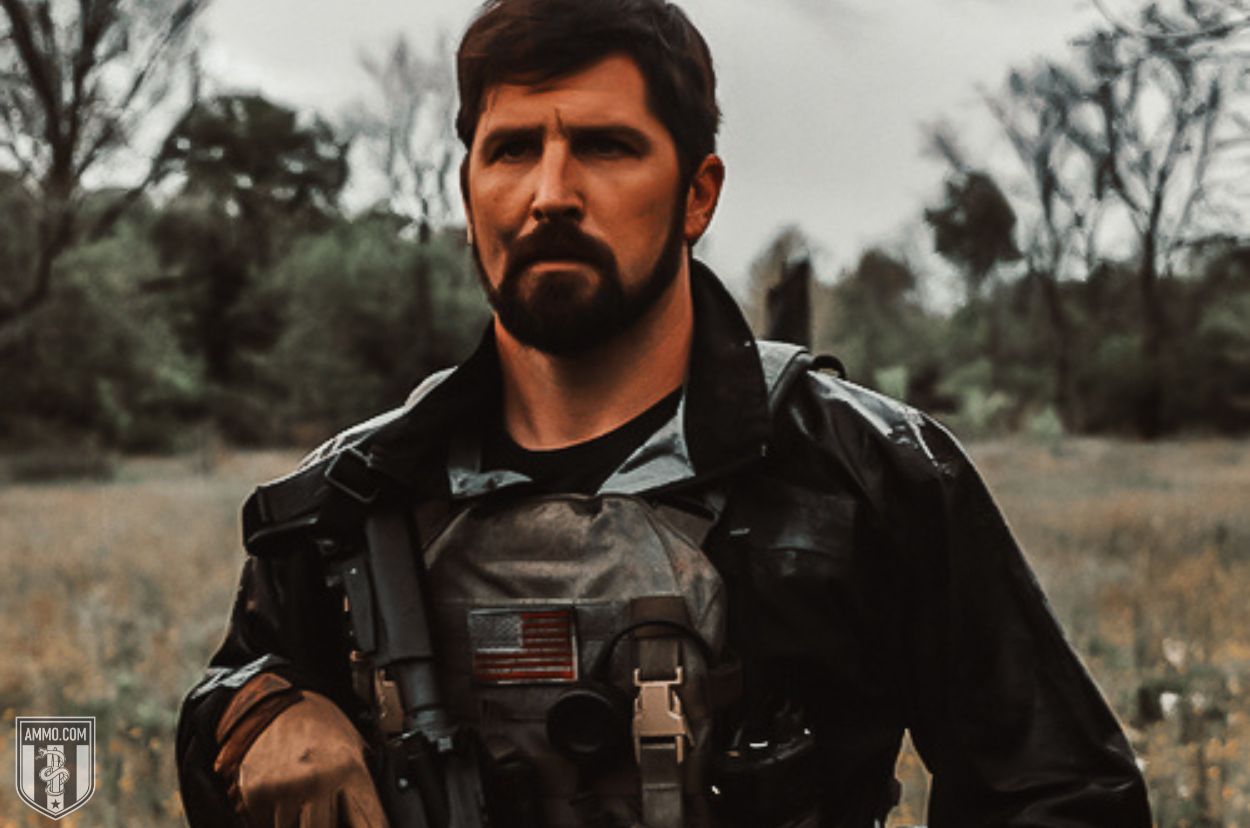 Subscribers: 1.32M
Videos: 586
John Lovell of the Warrior Poet Society reminds me of the perfect example of what it means to be a warrior, husband, father, and a man. He believes that men have a sacred duty to protect their family, country, and faith.
As a former Army Ranger, Lovell brings a wealth of tactical and firearms knowledge to the table, and this really shines through during his in-depth gun reviews. John is also an avid Christian and does not shy away from his faith on the channel, though this is not the primary focus. Lovell focuses a lot on philosophy and deep thought, challenging his audience to help raise the next generation of Warrior Poets by being good fathers and mothers to their children.
John has a team working for his channel as well as his subscription-based streaming service, the Warrior Poet Society Network (WPSN). The Warrior Poet Society also holds multiple live training classes across the United States throughout the year.
Lovell's videos are always produced in high-definition with immaculate sound and editing. He will sometimes bring his wife onto the channel to bring in the female perspective on some issues.
John is the quintessential All-American family man, he's extremely relatable and I find him to be an excellent example of what it means to be a true patriot. If you haven't clicked the Subscribe Button on the Warrior Poet Society, then you're missing out. Make sure you drop them a sub by Clicking HERE.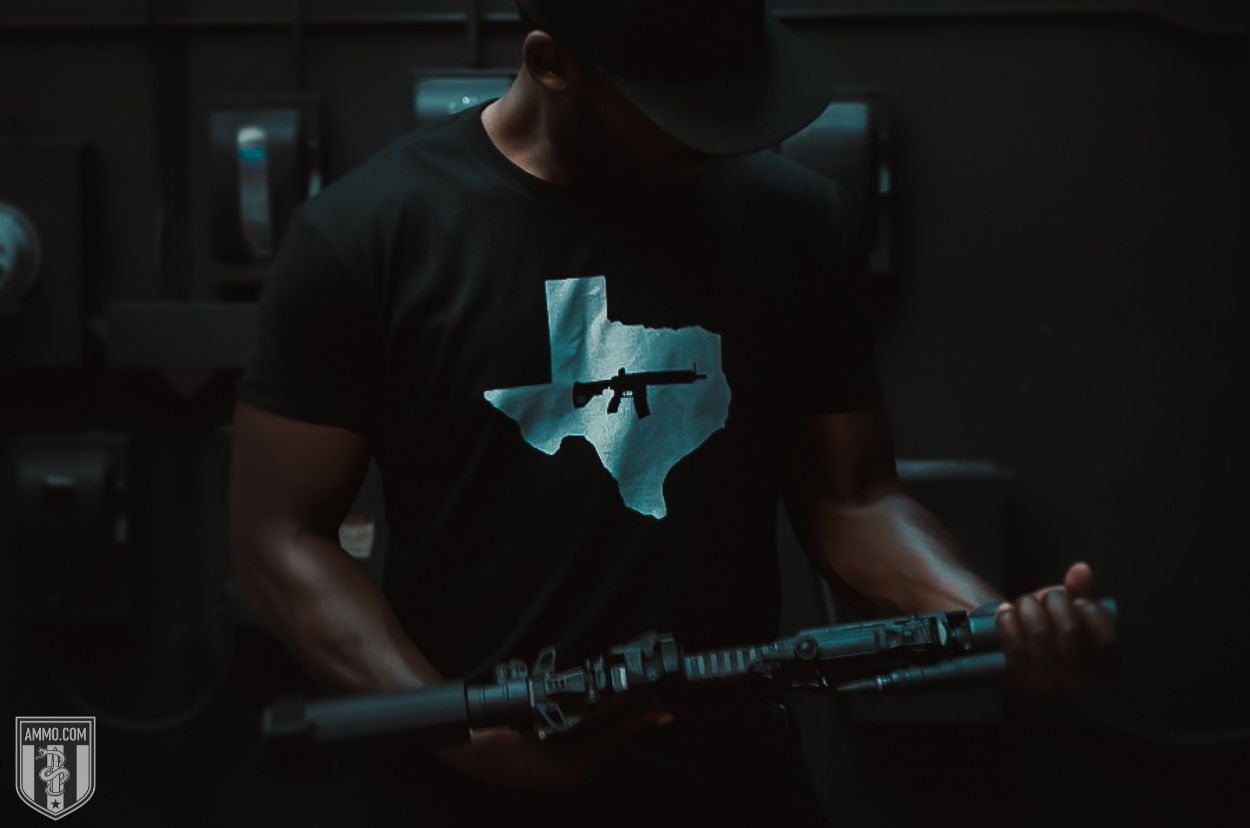 Subscribers: 2.37M
Videos: 1.22k
Colion Noir is perhaps one of the most outspoken and recognizable faces in the 2A community as he is a news commentator for the NRA.
One thing Colion does best is keeping his subscribers abreast of everything happening in relation to the 2nd Amendment. Not only does he make political commentary on current or pending legislation, but he also covers stories that are pro-gun, which the mainstream media ignores.
However, news commentary and political activism is not the only focus of Colion's channel, as he produces multiple gun reviews, shooting tips, and concealed carry techniques to help his subscribers protect themselves in and out of the home.
He speaks to the legal aspect of carrying a firearm and legislation, to give the common man an understanding of how they affect their self-defense capabilities.
Without question, Noir is one of the most articulate and logical speakers on our side of the gun debate aisle, and you should definitely check out his channel HERE.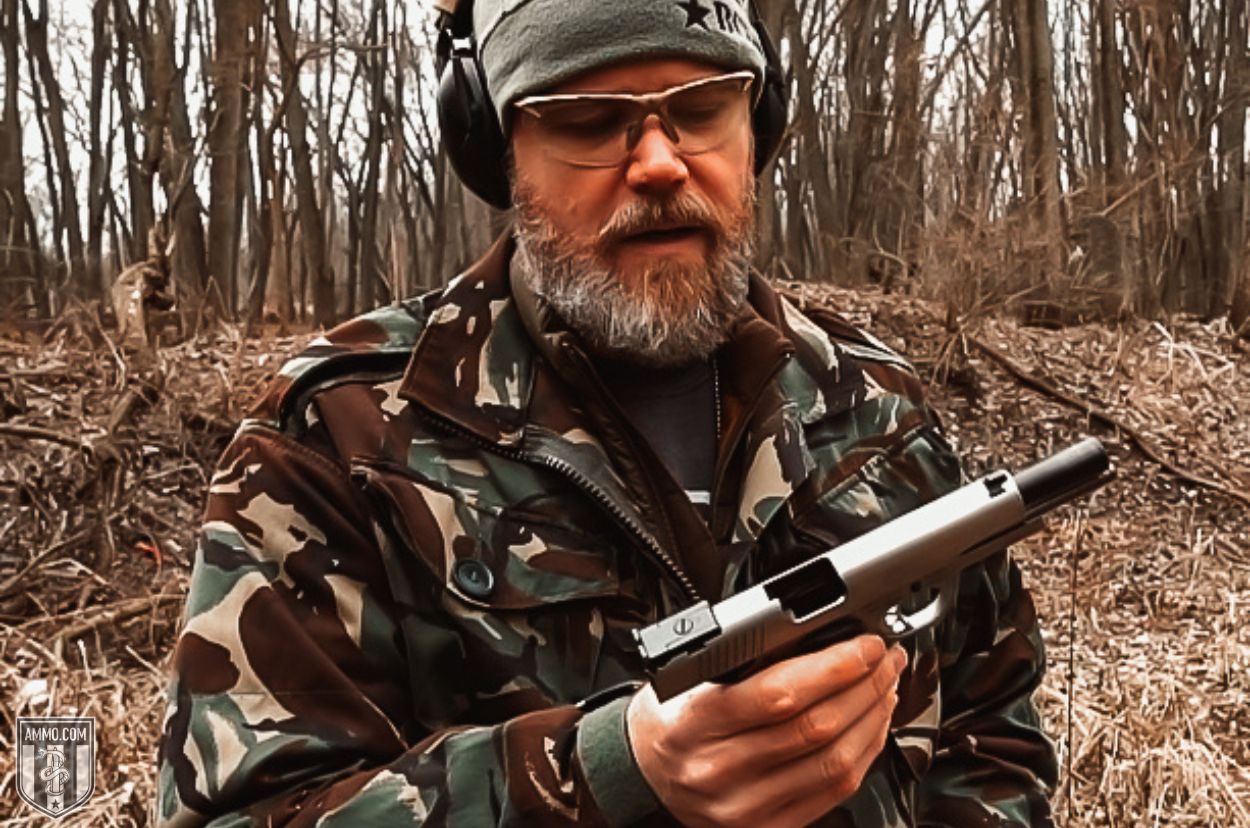 Subscribers: 1.29M
Videos: 1.3k
The Military Arms Channel (or MAC for short), as its name suggests, is focused primarily on gun reviews surrounding military-style firearms. Tim, the owner of MAC, does an excellent job of giving subscribers a great deal of information surround every firearm he reviews along with details about how they shoot.
Tim also produces videos for newer shooters surrounding topics like shooting tips, how to purchase a new firearm, optics, and various other tactical gear reviews. MAC also delves into the arena of political activism, denouncing the infringement of our 2nd Amendment and calling for subscribers to be active in writing their state legislators.
Tim lives in northern Indiana and has access to his own private range as well as a 1,000 yard range to showcase firearm's long-range capabilities. MAC always has exceptional video and audio quality as Tim takes a lot of pride in the content he puts out for the gun community on YouTube. If you like military firearms, both old and new, you should definitely drop the Military Arms Channel a sub by Clicking HERE.
Subscribers: 2.48M
Videos: 3k
If you're a firearms history buff like me or you enjoy learning about guns that you've never heard about, then Forgotten Weapons is going to be your new favorite channel. Ian, who owns the channel, does an excellent job finding old or eclectic firearms to showcase to his subscribers that most have likely never heard of before.
Furthermore, he gets to go and shoot some of these amazing firearms if it is safe to do so. Ever wonder what happens to a pickup truck when it meets a M134 minigun? You can find out on the Forgotten Weapons channel!
Ian runs a dedicated website alongside his YouTube channel, so that all this wealth of knowledge is not lost should the worst happen.
The amount of educational content on Forgotten Weapons is beyond compare and if you love old firearms or just need something interesting to listen to in the background, then make sure to drop them a subscription HERE.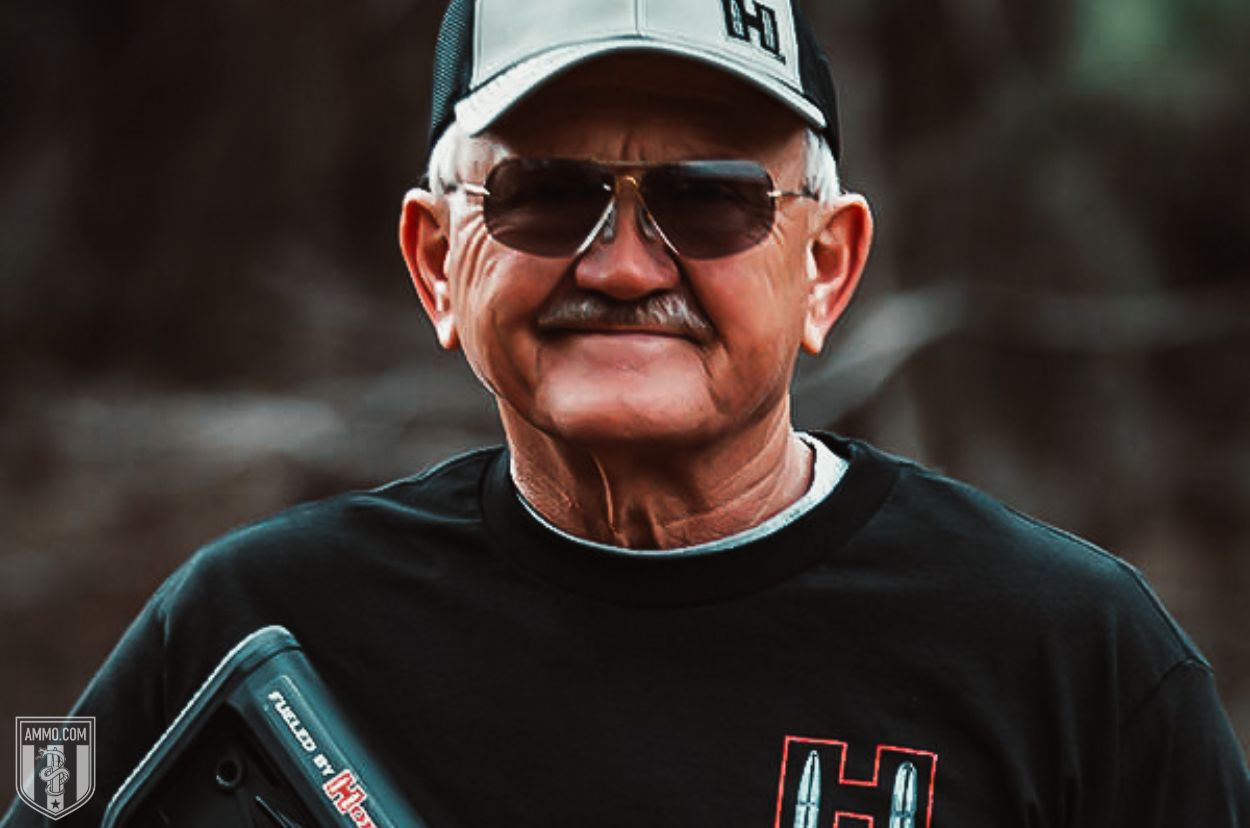 Subscribers: 1.58M
Videos: 485
Do you feel the need for speed? Well Jerry does!
Jerry Miculek is one of the fastest shooters of all time, holding multiple world records for speed and accuracy. On his channel, Jerry balances doing trick shots with education and humor. His gun reviews are fun and he's not afraid to get dressed up for a little bit of physical humor.
Although he doesn't shy away from some comedic relief, Jerry is a straight shooter in every sense of the word. He gives you honest, educational content while impressing you with his seemingly super-human skills when holding a firearm.
Politics rarely come into discussion on Jerry's channel, as most all his content is dedicated to pushing the limits of human gun performance. It's a great channel if you want to learn more about competitive shooting, improving your marksmanship skills, as well as tips and tricks to getting faster.
If you aren't watching Jerry Miculek, then you really should be. Drop him a subscribe here: @MiculekDotCom.
Subscribers: 288k
Videos: 786
Tactical Hyve is a smaller YouTube gun channel but it is packed with tons of shooting tips and strategies. This channel is a great resource if you enjoy learning about competitive shooting, active self protection situations, and how to become a better shooter.
They have a team of expert marksmen and former military Special Operations veterans who regularly contribute to the channel to help you improve your shooting skills, provide real-world gear reviews, and incredibly high-quality content.
Tactical Hyve is a great channel if you like to learn from professional shooters who enjoy getting out on the range and putting gear through their paces. Check them out by clicking HERE.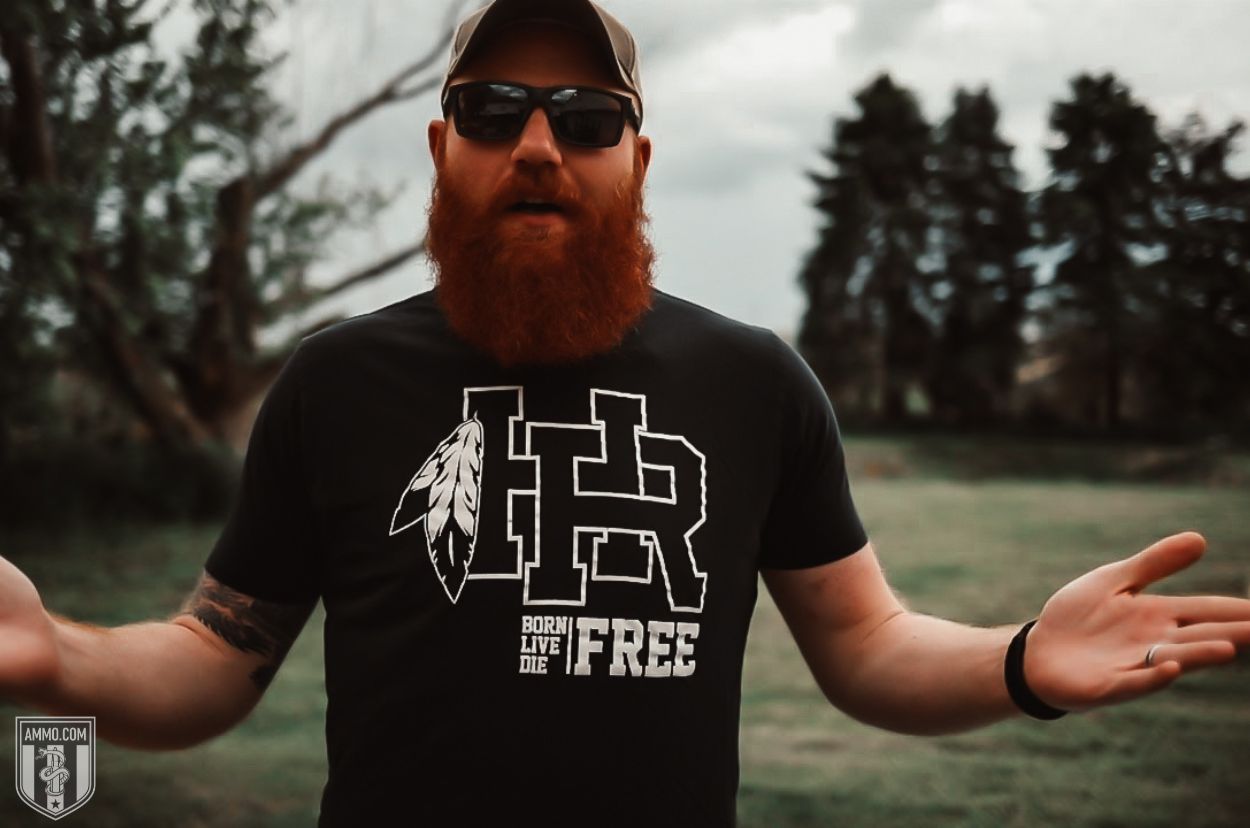 Subscribers: 911k
Videos: 722
Do you just want to focus on gun reviews and shooting whilst forgetting all the political drama in the world? Then Honest Outlaw is the channel for you, regardless if you are experienced gun enthusiast or completely new to the Second Amendment. Honest Outlaw has done countless reviews on all the new guns the firearm industry has to offer. From Glock to Laugo Arms, Honest Outlaw has shot them all and does incredibly detailed reviews on them.
His channel is not only dedicated to firearms, but he also does gear and accessory reviews to help you know what to purchase for you ever-growing firearms collection.
If you like 100% honest reviews from a true firearms enthusiast, then Honest Outlaw is someone you should really be watching. Check out his channel here: @HonestOutlawReviews.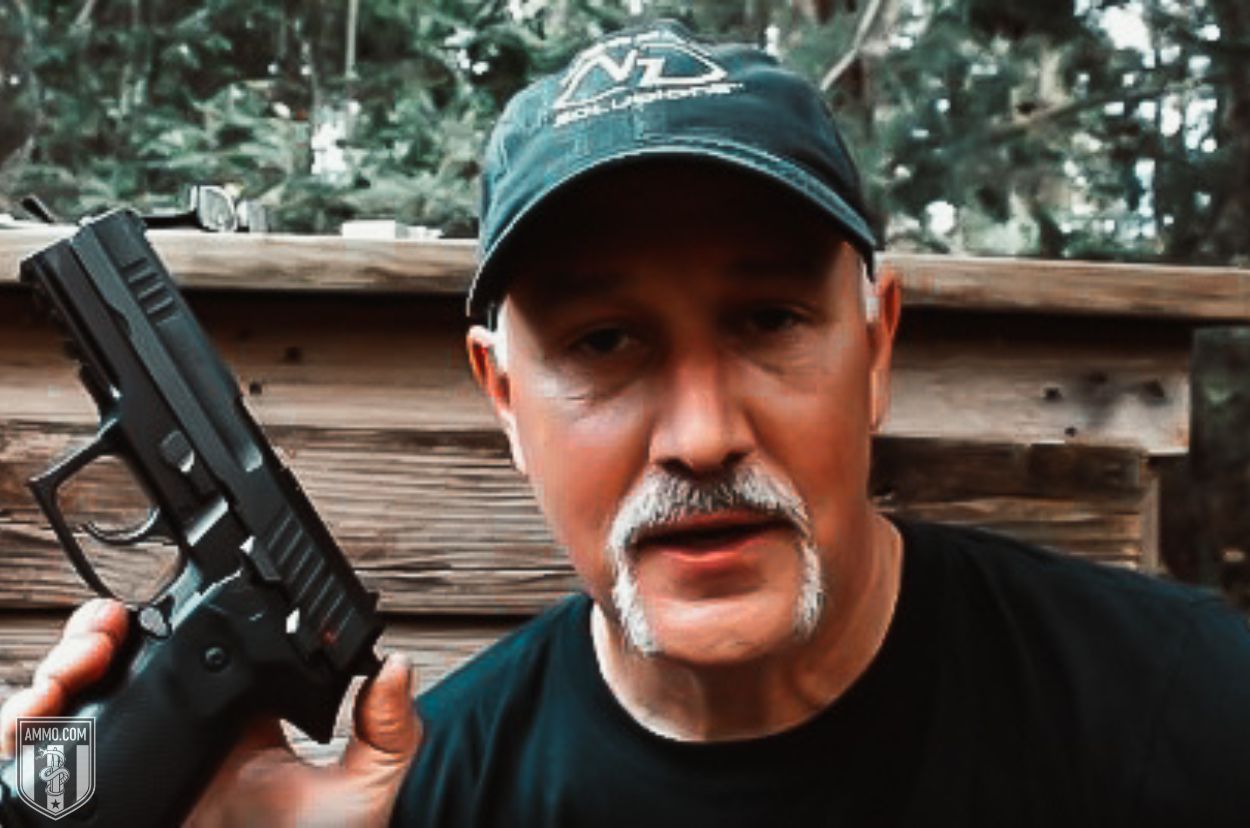 Subscribers: 1.33M
Videos: 1.3k
Last, but certainly not least, we come to one of the true OG gun YouTube channels, Sootch00.
I remember when I was starting my firearms journey as an adult and happening upon Sootch's channel. Although his channel is primarily focused on gun reviews, he also dives into the philosophy of concealed carry, digs into concepts of self-defense, and always has a focus on gun safety.
Perhaps one of his most impactful, and older, playlists that I watched was "Why I Own a Gun" as it really spoke to me about the importance of firearms ownership.
Sootch00 (AKA Don) puts a lot of work into his in-depth gun reviews. He really focuses on how the firearm works, what is good and bad about them, and gives you a completely honest evaluation of the gun in general. This can be really helpful before you drop some hard-earned coin at your favorite gun retailer, so you know what you're getting into!
Don also likes reviewing flashlights, optics, gun accessories, and has an alternative channel, @SensiblePrepper, that focuses on all things preparedness.
Make sure you check out the Sootch00 channel and click the Subscribe Button while you're there!
Honorable Mentions
Although the channels listed above are some of my favorite gun YouTube channels of all time, there A LOT of others you should probably frequent. Here are a few more if you REALLY want to dive deep into the 2A YouTube community.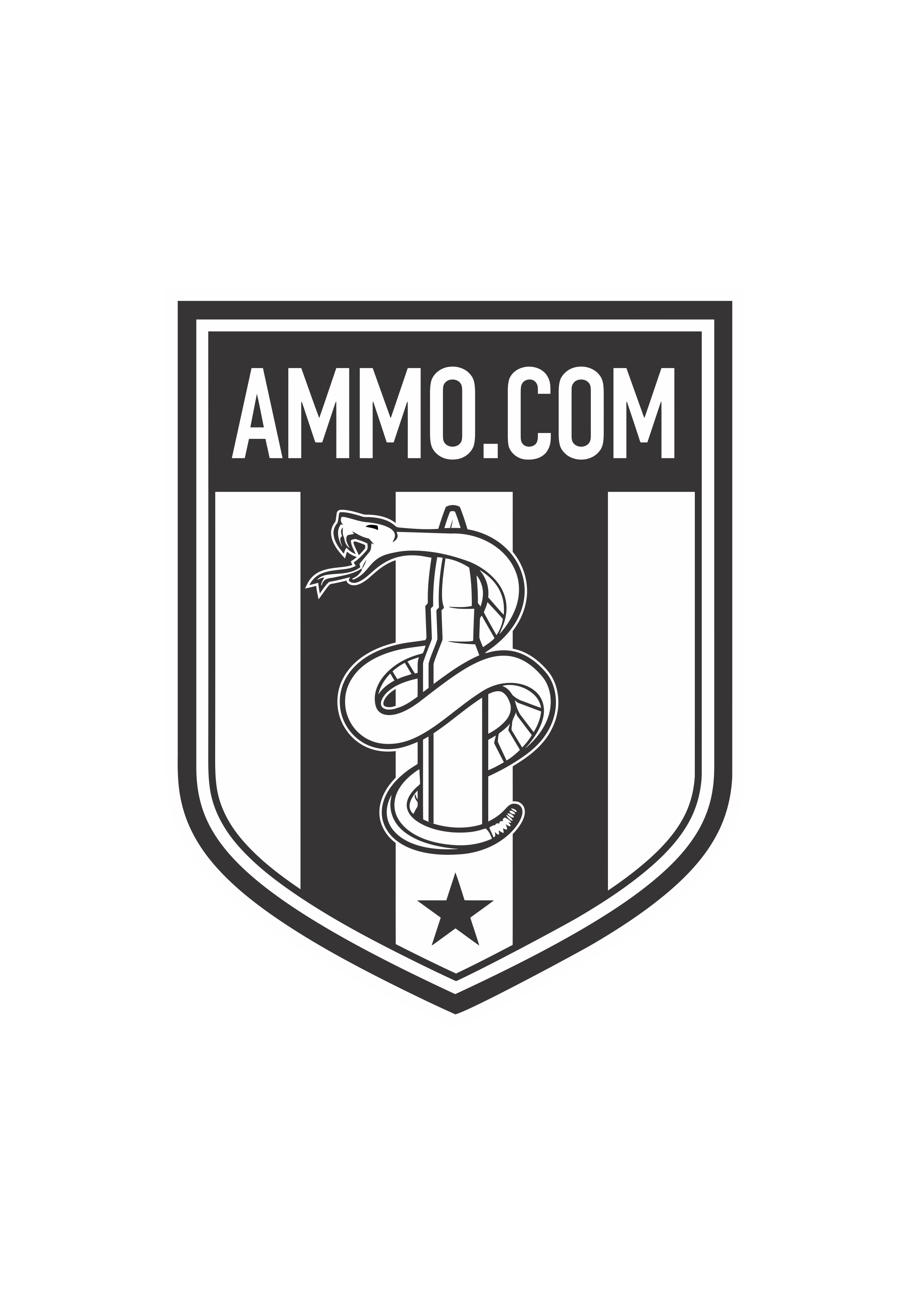 Ammodotcom – Unquestionably the best source of ammunition content on YouTube, the Ammo.com channel is second-to-none. With the most handsome and smooth speaking host on the platform, Chris delivers clear and concise explanations and in-depth reviews of everything related to ammo and firearms. Oh, did I mention that it's our channel?! Make sure you check us out as we have a lot of great content planned for 2023!
Nutnfancy – Perhaps the most OG gun YouTuber on the platform, Nutnfancy brings a wealth of knowledge from his military career to his channel. His gun reviews are legendary and are more like a full-length podcast as they are packed with useful and applicable information. The Nutnfancy channel also focuses on bushcraft, knives, hiking adventure videos, as well as concealed carry philosophy videos. Although not as popular as he once was, Nutnfancy is a great resource for gun reviews, adventure, and shooting videos.
Paul Harrell – If you like straight, no-nonsense gun reviews and shooting videos, Paul Harrell deserves a subscribe. His videos are packed with real-life shooting knowledge and shooting tips to help you become a better and more informed shooter. If you're a new gun owner and are looking for more practical information and less flashy video editing, then Paul Harrell's channel is where you should spend some time.
MrGunsnGear – As one of the platform's more outspoken gun YouTube channels, MrGunsngear is always at the forefront of the gun control debate in addition to his gun reviews. On the channel, he mostly focuses on modern guns and accessories, as he often showcases Class III items such as machine guns, suppressors, and SBR's. Due to his political activism MrGunsnGear often finds himself landed in YouTube jail, so make sure you subscribe to his primary channel HERE and the backup channel HERE so you don't miss any of his amazing content.
Kentucky Ballistics – If there is a channel that holds true to the saying, "Go big or go home" it has to be Kentucky Ballistics. On this channel, there are tons of shooting videos using incredibly large firearms. Things like a 700 Nitro Express are not uncommon on his channel, and he really adds a lot of humor and fun to his videos that always keep it interesting (like how to kill a Predator or the best zombie apocalypse firearms). Perhaps his biggest claim to fame is when his 50 BMG rifle exploded due to an over-pressure round and it nearly killed him. However, he's all healed up and putting out amazing big gun content you should definitely check out!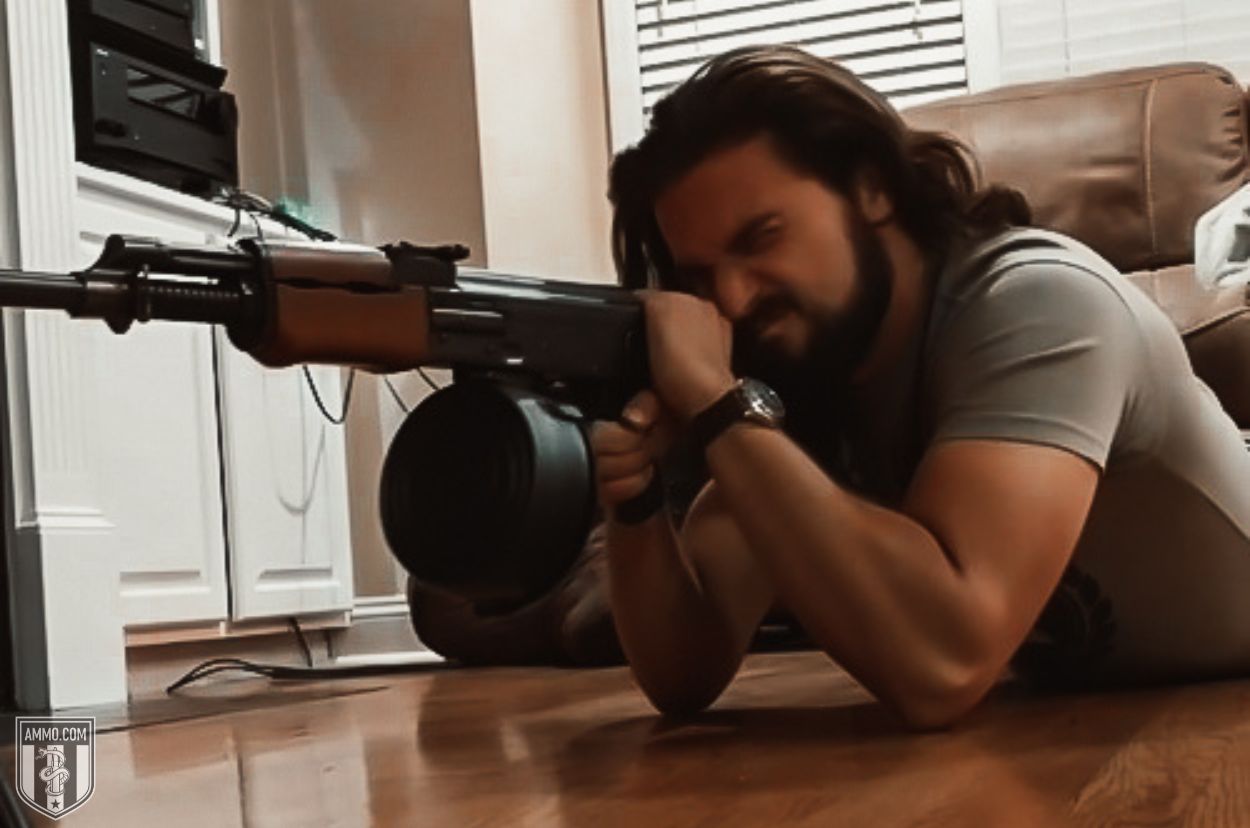 Brandon Herrera – Formerly known as TheAKGuy, Brandon Herrera brings some humor to the YouTube gun community in his reaction videos, gun meme reviews, and swagger-filled gun reviews. A warning to anyone sensitive to language, Brandon does not hold back in the use of curse words so be aware of that. However, if you can move past that aspect of his channel, he has a lot of fun and exciting shooting videos that I think you'll enjoy. Check out the Brandon Herrera channel when you get a moment and enjoy the fun.
Parting Shots
These gun YouTube channels mentioned here are just a few of our favorites from all the amazing content creators available across multiple social media platforms. However, if you are a new gun owner or simply don't know who to watch, we highly recommend all the channels listed above as they each provide a unique look at the firearms industry.
Happy watching and make sure to tell all of them that we sent you!