MaxxTech Ammo Review: Dirt Cheap and Dependable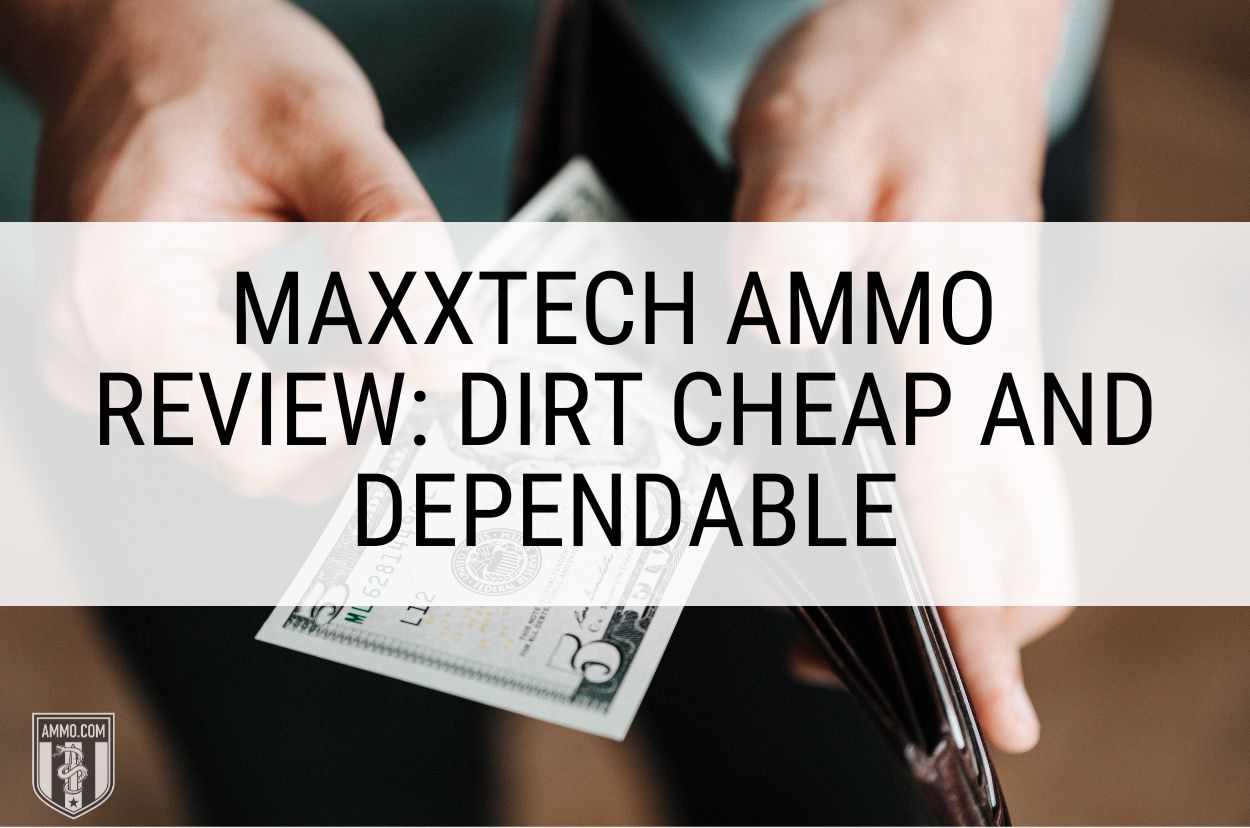 Finding an affordable yet reliable ammo brand is essential for all shooters. One brand that has made waves in the industry is MaxxTech. With a commitment to quality, affordability, and performance, MaxxTech ammunition has gained popularity among firearm enthusiasts.
In this MaxxTech Ammo review, we will explore the pros and cons of MaxxTech ammo, highlighting its noteworthy features, available calibers, and manufacturing details.
By the end, you'll know whether or not MaxxTech is the right brand for your ammunition needs.
So, let's dive in and discover what MaxxTech offers you.
Is MaxxTech a Good Brand For Ammo?
Yes, MaxxTech is a good brand for ammo.
MaxxTech is worth considering for a day of plinking at the range. They have built a solid reputation for producing reliable ammunition with consistent performance and accuracy at a great price.
Whether you're a weekend range warrior or a seasoned professional shooter, MaxxTech provides ammunition options that meet your needs without forcing you to sell a kidney on the black market.
Pros and Cons of MaxxTech Ammunition
Below, we've listed the pros and cons of MaxxTech Ammo to help you make an informed decision.
Pros
Very reliable, consistent performance and cycling in various firearms
With its affordable pricing, MaxxTech ammo is an excellent choice for range ammo. Shooters can use this ammo for training, target practice, or plinking at a reasonable price
Currently expanding its distribution network, making its ammunition more widely accessible, and introducing more products
MaxxTech strongly emphasizes quality control, ensuring that their ammunition meets strict quality standards
Reloadable brass cases can be used repeatedly, giving you even more bang for your buck, unlike steel cases
Cons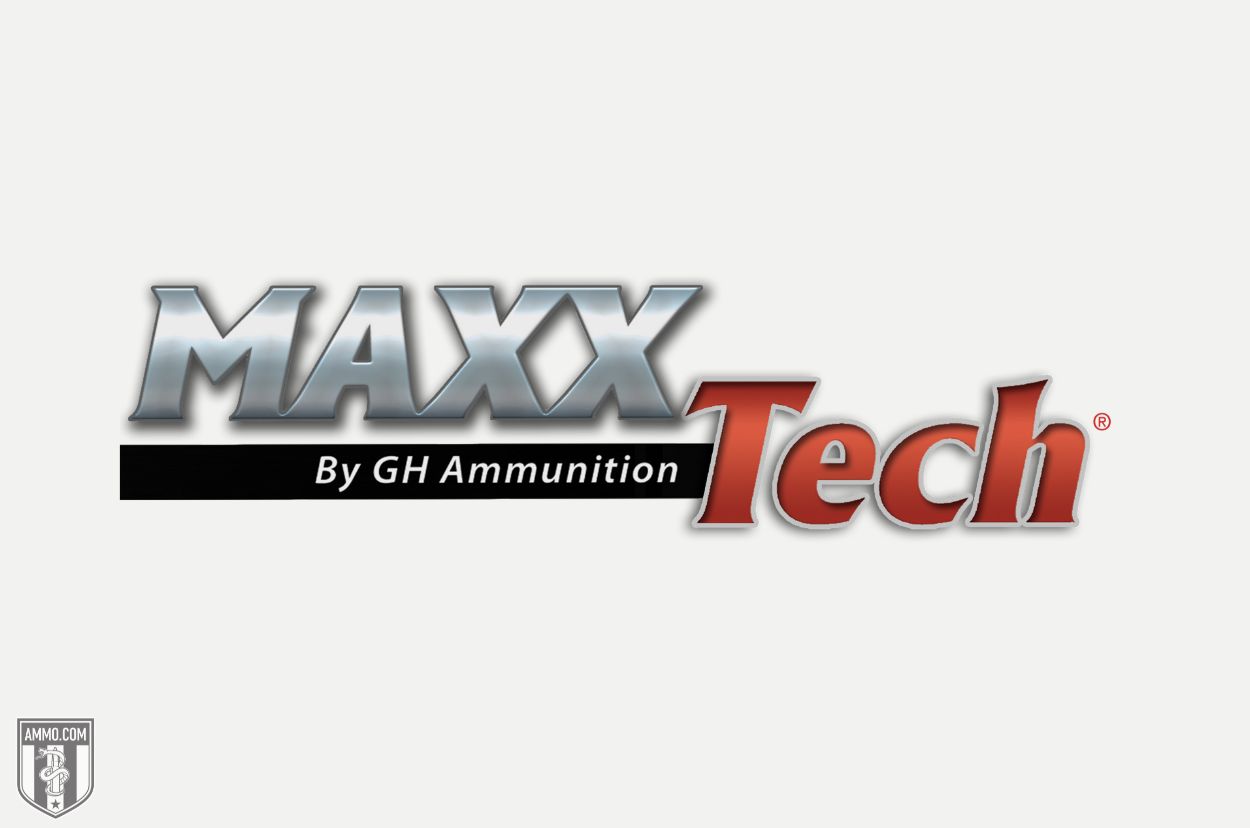 Not as many calibers available as other comparably priced ammo brands like PMC or CCI Blazer Brass
While MaxxTech has full metal jacket (FMJ) rounds in popular handgun calibers, they don't carry any other bullet type like JHP, nor do they have rifle or shotgun ammunition, and their selection of specialized or less common ammunition is minimal
Fewer shooters know about MaxxTech Ammo, unlike Winchester and Remington
Some shooters complain of it being too dirty
MaxxTech is known for making cheap ammo and its consistent and reliable performance, making it a trusted choice for shooters. Whether you're an avid competitor, a recreational shooter, or a self-defense enthusiast, the performance of MaxxTech ammo is designed to meet your needs.
One key aspect of MaxxTech ammunition is its consistent accuracy. Shooters rely on the precise placement of their shots, and MaxxTech delivers rounds that consistently hit the mark. The brand's commitment to quality control ensures that each round meets stringent standards, resulting in consistent bullet trajectory and reliable shot placement.
When it comes to reliability, MaxxTech ammunition shines. The rounds are engineered to function flawlessly in various firearms, providing consistent and reliable cycling without misfires or malfunctions. This reliability is crucial for shooters requiring consistent performance in training sessions, or competitions.
The rounds are designed to maintain stability and accuracy even in challenging conditions, such as varying temperatures or atmospheric conditions. This versatility gives shooters confidence in their ammunition, regardless of the shooting environment.
MaxxTech ammunition also offers a balance between power and recoil. The rounds are designed to provide sufficient power for various shooting applications without excessive recoil that could impact accuracy or shooter comfort. This balance ensures shooters maintain control and accuracy, allowing for more enjoyable and effective shooting experiences.
However, it's not all praise for MaxxTech Ammo.
Our biggest complaint is the lack of ammunition choices. MaxxTech doesn't offer as many caliber or bullet options as its competitors, so if you're looking for specialized ammo, you're probably out of luck.
Of the shooters who have heard of and used MaxxTech Ammo, some complain about it being dirty, while others say it's no dirtier than other rounds. Either way, don't forget to thoroughly clean your gun after you shoot a lot!
Overall, the performance of MaxxTech ammunition is characterized by its good price, consistent accuracy, reliability, versatility across shooting environments, and balance of power and recoil. These attributes contribute to a positive shooting experience, allowing shooters to focus on their technique and achieve their desired results at the range.
Which Calibers Are Available?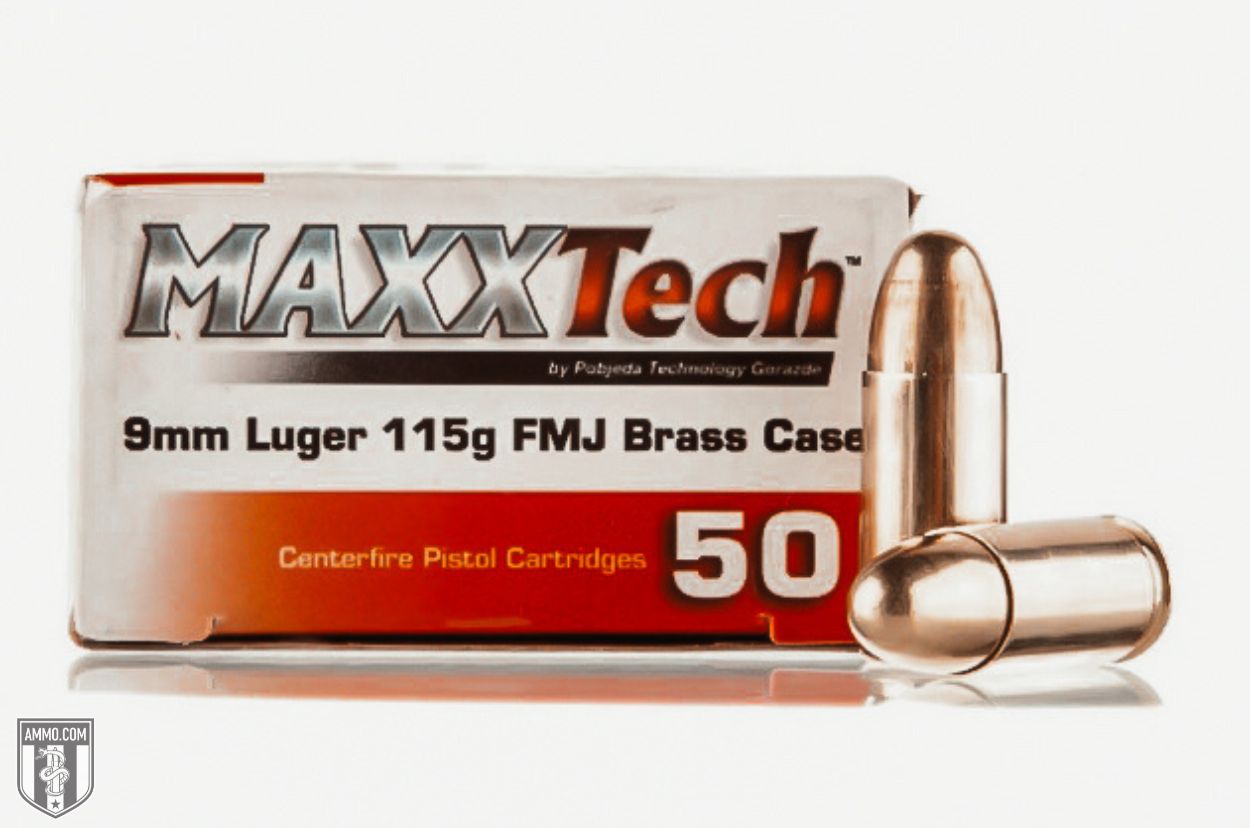 The MaxxTech 9mm Luger 124-grain full metal jacket and MaxxTech 9mm 115-grain FMJ with a muzzle velocity of 1,217 fps and a muzzle energy of 378 ft/lbs are probably their most popular products.
MaxxTech offers boxer-primed handgun ammo in a few different calibers for your Glock or other favorite pistol, including:
As we mentioned, MaxxTech is expanding its lineup, so if they're not carrying your favorite caliber (including rifle calibers), don't hesitate to check back in a few months to see their latest developments.
MaxxTech Ammo History and Important Information
MaxxTech (not to be confused with MagTech) was launched in 2002 and has a notable history of providing reliable ammunition products.
From the beginning, MaxxTech has focused on meeting the needs of shooters by delivering ammunition that combines performance, affordability, and accessibility. MaxxTech ammo is manufactured by Pobjeda Technology, a Gorazde, Bosnia and Herzegovina manufacturer.
Throughout the years, MaxxTech has expanded its product range to cater to budget-minded firearm enthusiasts. The brand's dedication to quality control and precision manufacturing has earned the trust of shooters seeking consistent and reliable performance from their ammunition.
As MaxxTech continues to grow and innovate, it remains committed to its core values of delivering reliable, high-quality ammunition at affordable prices. With a customer-centric approach and a history of meeting the demands of shooters, MaxxTech has positioned itself as a trusted brand in the ammunition industry.
Whether you're a recreational shooter or a professional needing reliable rounds, MaxxTech strives to be your go-to choice for quality ammunition that won't break the bank.
Where Is MaxxTech Ammo Made?
MaxxTech ammunition is made in Europe, like many other ammo brands, including Sellier & Bellot, Tula Ammo, and Fiocchi. More specifically, it's manufactured by Pobjeda Technology, which is based in the city of Gorazde in Bosnia and Herzegovina.
In the United States, MaxxTech is distributed by GH Ammo, the same company that distributes Tulammo.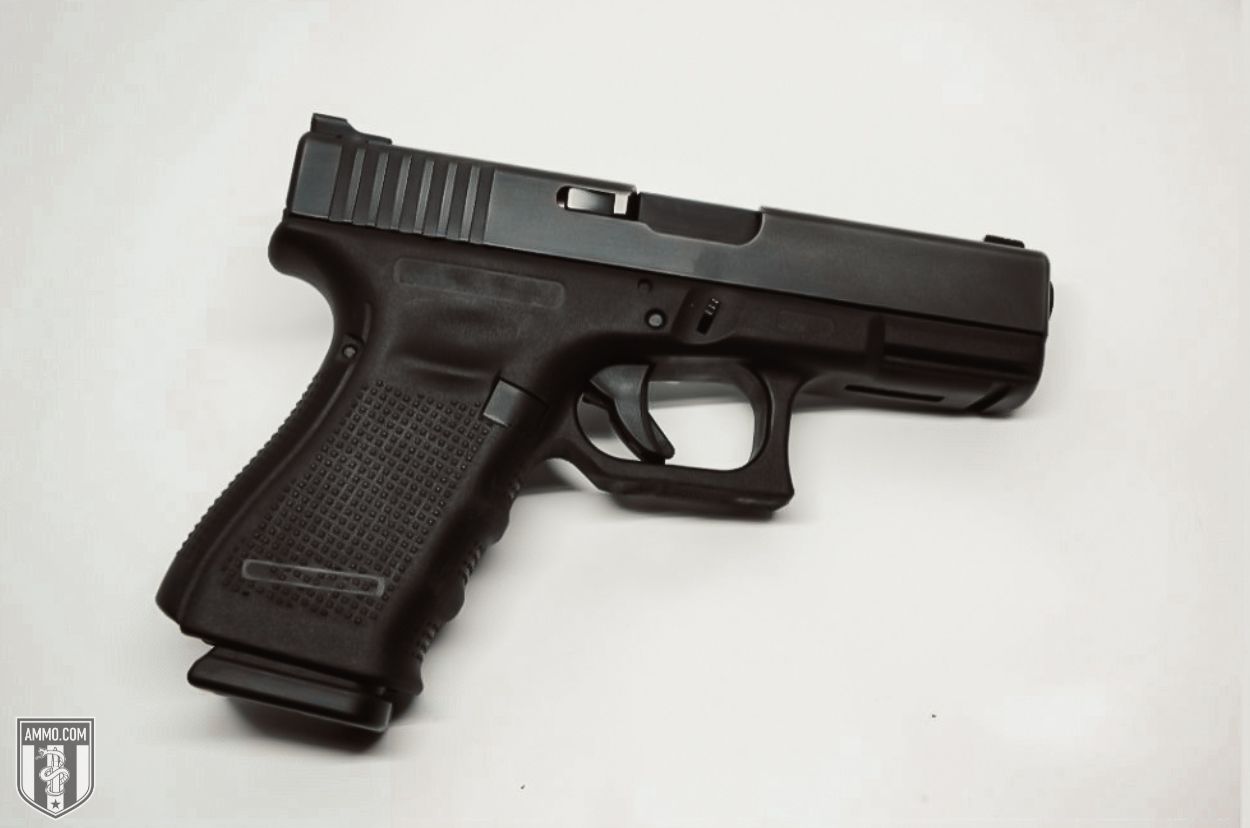 Frequently Asked Questions
Below, I've rounded up and answered some of the most commonly asked questions about MaxxTech ammo.
How does MaxxTech ammunition work?
MaxxTech ammunition works like other ammunition. It is designed to be loaded into compatible firearms, where the primer is struck by the firing pin, igniting the propellant and propelling the bullet down the barrel.
Is MaxxTech ammo corrosive?
No, MaxxTech ammo is not corrosive. The brand ensures that its ammunition is manufactured using non-corrosive primers and high-quality materials, minimizing the risk of corrosion in firearms.
Parting Shots
Now that you've finished our MaxxTech Ammo review, you see that this inexpensive ammo is worth testing out for most shooters. The benefits far outweigh the downsides, in my opinion. So be sure to grab some MaxxTech ammo from our selection at Ammo.com!