Critical Thinking Quotes: Quotes on the Importance of Developing the Ability to Think Critically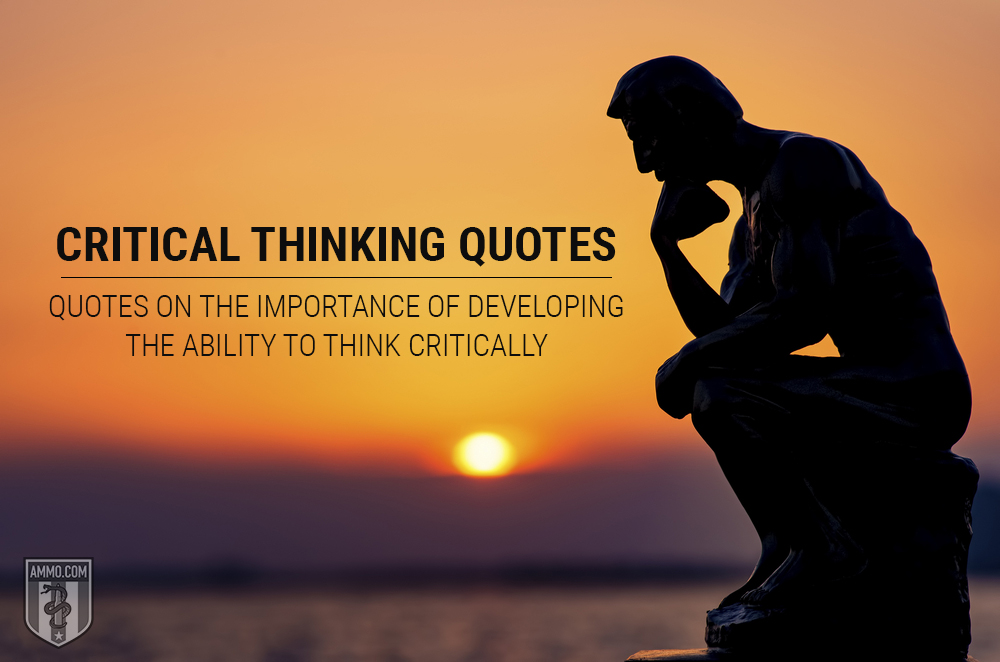 In the era of "fake news" and a seemingly endless number of digital distractions, it's easy to passively accept whatever is viral on social media or blindly trust the information from mainstream media. Doing so is dangerous because when we fail to think for ourselves, those in power can easily step in and claim to be the only moral solution (never let a good crisis go to waste, right?).
The truth is that it's up to each of us to defend our own personal sovereignty. Hence, it's important to learn how to separate fact from fiction – to become knowledgeable, to create our own set of ideologies, and then to know how to persuasively defend them when the time comes (or change them when necessary). This is what critical thinking is all about, and below are some of our favorite quotes on the power it holds.
Quotes About Critical Thinking