The Importance of Historical Knowledge: Quotes About Studying and Understanding History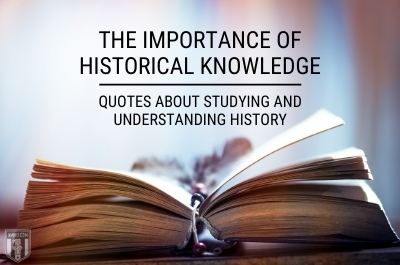 While history does not repeat, knowing more about history makes it easier to understand the present as well as the future. There is a reason that kings and philosophers alike have sought to understand both the events of the past and how they have historically been interpreted – because there is no better way to obtain insight about human behavior.
Knowing about history enriches a person and makes them more well-rounded. This alone gives it a value beyond any other. It is simply a virtue to have more knowledge about the past than it is to not, no matter what we choose to do with it.
Fortunately, unlike calculus or biochemistry, history is not only immensely pleasurable, but also terribly easy to learn. One need only read about subjects that interest them by authors who excite their imagination.
Rome was not built in a day and neither will your knowledge of history. But learning a little at a time will lead to the historical knowledge important to understand where we are and where we're headed.
The following quotes express just how important it is for people to study history.