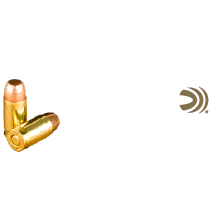 Federal 380 Ammo For Sale
Live Inventory
Below is our Federal 380 ACP ammo in stock. To see more 380 ACP options, check out our
Learn More
History of Federal 380 Ammo
The 380 ACP ammo Federal produces is some of the most reliable, powerful, and accurate ammo on the market. Established in 1922, Federal Ammunition has become one of the top producers of ammo around the world. And their Federal 380 ammo is some of the most affordable and dependable ammunition available.
When John Moses Browning developed the 380 ACP in 1908, he envisioned it as being a low recoiling personal defense cartridge for use in blowback pistols. And there's no doubt that 380 Federal ammo has taken Browning's legacy and improved upon his design with multiple offerings.
Federal 380 ammo comes in several varieties:
American Eagle FMJ
Personal Defense Punch
Personal Defense Hydra-Shok
Personal Defense HST
Indoor Range Lead Free
Champion Training
There's no denying that you've got several options for Federal 380 ammo for practice. American Eagle 380 Federal ammo is the affordable and reliable full metal jacket (FMJ) ammo you need to hone your marksmanship skills. For indoor ranges, there's Lead Free Federal .380 ammo that will meet your local range's requirements. Lastly is Champion Training Federal 380 ammo, that gives you consistency, accuracy, and a reasonable price to keep you on the range for longer.
However, one of the things Federal 380 ammo is most well-known for is self-defense. When your life is on the line, turn to the brand that law enforcement trusts with their lives, Federal 380 Hyrda-Shok and HST personal defense rounds.
Since its release in 1989, Federal Premium Hydra-Shok jacketed hollow points have been the benchmark by which all other JHP ammo is measured. And Federal 380 Hydra-Shok ammo holds true to this legacy with consistent, reliable expansion that is preferred by numerous self-defense instructors.
The other extremely effective personal defense round in the Federal 380 arsenal is their HST jacketed hollow point line. Developed for extremely reliable penetration, expansion, and near 100% weight retention through barriers, HST Federal 380 ammo is the top choice of multiple law enforcement agencies for their duty personnel. Manufactured with strict requirements, HST Federal 380 ammo provides superior performance in the FBI testing protocol without over penetration.
When your life is on the line, you should always reach for the ammo that the professionals trust theirs to. And that ammo is Federal 380 Hydra-Shok and HST. When seconds count and you need a handgun round that is reliable, consistent, accurate, and powerful, then Federal 380 ammo will always have your back when you need it most.
Get your bulk Federal 380 ammo here at Ammo.com for all your shooting needs. We ship fast in a discrete, unmarked package direct to your door so you are always locked and loaded with Federal .380 ammo!
And when you buy your Federal 380 ammo from us, you support not only your right to bear arms, but those of future generations. With every purchase of Federal .380 ammo, we donate 1% of your order to a pro-2A charity of your choice at zero cost to you. Support your 2A rights and keep your ammo storage full of Federal 380 ammo when you shop at Ammo.com!
Customer Reviews
Gus said:

Me gustaria un proyectil de 78 grains a 1200 pies, punta plana metal point.

Dfh said:

star rating
bill said:

Got this for my wifes LCP, went through 50 today with no problems. Good for target will get it again when available.
Sarge said:

Have purchased this brand in .45, 9mm and .380. Consistent quality.