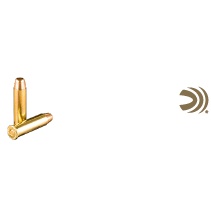 Federal 357 Magnum Ammo For Sale
Live Inventory
Below is all of our Federal 357 Magnum ammo in stock. To see our entire selection of 357 Magnum, check out our
357 Magnum ammo page
. As one of the world's top sporting and self-defense ammo companies, Federal 357 has your back when it matters most.
Learn More
Federal 357 Magnum Ammo - 20 Rounds of 158 Grain JHP Ammunition

Casing Type

Nickel-Plated Brass

20 Rounds
$1.40 per round
Made by Federal

Federal Vital-Shok 357 Magnum Ammo - 20 Rounds of 140 Grain XPB HP Ammunition

Casing Type

Nickel-Plated Brass

20 Rounds
$1.75 per round
Made by Federal
History of Federal 357 Magnum Ammo
The Federal 357 Magnum ammo is some of the most reliable, powerful, and accurate ammo on the market. Established in 1922, Federal Ammunition has become one of the top producers of ammo around the world. And the 357 Federal Magnum ammo they produce is some of the most affordable and dependable ammunition available.
Developed in 1934 by Elmer Keith, Phillip Sharpe, and Douglas Wesson to provide law enforcement an ammo that could punch through car doors and early body armor, the 357 Magnum has become one of the most popular revolver rounds in the world. And Federal 357 Magnum ammo options have become synonymous with quality, stopping power, and reliability.
Federal 357 Magnum comes in several varieties:
American Eagle
Personal Defense Hydra-Shok
HammerDown
Fusion
Power-Shok
Train + Protect
There's no denying that you've got several options for Federal 357 Magnum ammo for practice. American Eagle Federal 357 Magnum is the affordable and jacketed soft point (JSP) ammo you need to hone your marksmanship skills and not break the bank.
One of the benefits of Federal 357 Magnum is its flexibility as both a self-defense round and a hunting cartridge. Federal 357 HammerDown and Fusion ammo are the cartridges your lever action rifles need this deer season. No whitetail will be able to stand up to the sheer power that Federal 357 Magnum ammo offers today's discerning hunters. Federal 357 Power-Shok is an affordable hunting option with a heavy hitting 180 grain jacketed hollow point (JHP) for maximum expansion and weight retention on medium sized game animals that won't break the bank.
However, one of the things Federal 357 Magnum is most well-known for is self-defense. When your life is on the line, turn to the brand that law enforcement trusts with their lives, Federal 357 Magnum Hyrda-Shok.
Federal 357 Train + Protect ammo is a new offering that let's you practice with your carry ammo. With its lead hollow point ammo, Federal 357 Magnum ammo Train + Protect is extremely affordable but also deadly.
Get your bulk Federal 357 Magnum ammo here at Ammo.com for all your shooting needs. We ship fast in a discrete, unmarked package direct to your door so you are always locked and loaded with Federal 357 Magnum ammo!
And when you buy your Federal 357 Magnum ammo from us, you support not only your right to bear arms, but those of future generations. With every purchase of Federal 357 ammo, we donate 1% of your order to a pro-2A charity of your choice at zero cost to you. Support your 2A rights and keep your ammo storage full of Federal 357 Magnum ammo when you shop at Ammo.com!
Customer Reviews
No nickname said:

I am just stocking up. The ammo has not been used, but I am sure the performance will be fine. The price was right and I have bought the Federal Brand before. The quality is good. Shipping was fast and will order from Ammo.com again.