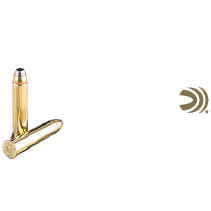 Federal 45-70 Ammo For Sale
Live Inventory
Below is our selection of Federal 45-70 ammo in stock. To see our entire selection, check out our
45-70 ammo page
. As one of the world's top sporting and self-defense ammo companies, Federal Premium 45-70 has the accuracy and knock-down power for all your big game hunting needs.
Learn More
There are no products matching the selection.
History of Federal 45-70 Ammo
Federal 45-70 ammo has made a name for itself as one of the top sporting rounds across the globe. Considered by many as the cartridge that won the West, Federal 45 70 pays homage to that legacy with its Federal Premium 45-70 ammunition.
Crafted with the finest components and charged with precision, Federal Premium 45-70 Trophy Bonded Bear Claw 45-70 Government ammo is the perfect choice for any big game hunt. The 45-70 Government has been a mainstay for hunting moose, bison, bear, and elk for well over a century, and Federal 45-70 has ensured their ammo is ready to take on any game animal that crosses your path.
Developed in 1873 by Springfield Armory and the US military, the 45-70 Government is one of the greatest sporting cartridges ever developed. Capable of firing bullets upwards of 405 grains at nearly 1,400 FPS, Federal 45-70 has proven to be extremely effective for large and dangerous game hunts since 1922. Although the 405 grain offerings are powerful, most hunters prefer the lighter and faster 300 grain Federal 45-70 ammo for deeper penetration.
Federal 45-70 comes in four different 300 grain bullet weight varieties:
Fusion
Power-Shok
Hammer Down
Trophy Bonded Bear Claw
Federal 45-70 Fusion was specifically designed for deer hunting while Power-Shok offers shooters an affordable jacketed soft point hunting round that won't punch holes in your wallet. Federal Premium 45-70 Hammer Down and Trophy Bonded Bear Claw is the pinnacle of hunting accuracy, reliability, and stopping power.
Federal 45-70 Hammer Down was specifically designed to make your lever action hunting rifle cycle like greased lightning. Loaded with 300 grain bonded soft point bullets, Federal 45 70 Hammer Down is loaded with lever action barrel lengths in mind for peak performance.
But when you need to take down the big boys, like grizzly bear and moose, then you need only reach for Federal Premium 45-70 Trophy Bonded Bear Claw ammo. The bonded jacket, lead core bullet is designed to retain over 95% of its weight while penetrating deep to reach vial organs on the toughest game. From Alaksa to Africa, big game hunters have confidence that Federal 45-70 ammo will get the job done and put meat on the table and a trophy on their wall.
Here at Ammo.com, we strive to bring you all the Federal 45-70 ammo your hunting needs require. We ship fast and discretely to your door in an unmarked package, so your neighbors will have no idea that you're loaded for bear with Federal 45-70.
And when you buy your Federal 45-70 ammo from us, you support not only your right to bear arms, but those of future generations. With every purchase of Federal 45-70, we donate 1% of your order to a pro-2A charity of your choice at zero cost to you.
Support your 2A rights and keep your ammo storage full of Federal 45-70 ammo when you shop at Ammo.com!