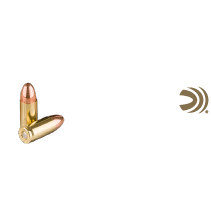 Federal 9mm Ammo For Sale
Live Inventory
Below is all of our Federal 9mm ammo in stock. To see more 9mm options, check out our 9mm ammo page.
Learn More
History of Federal 9mm Ammo
Federal Ammunition has been producing quality ammo with cutting-edge technology since the company's inception, which is why they've been a leader in the ammunition industry for nearly 100 years.
Although Federal Ammunition was founded in 1916, Charles Horn purchased the company in 1922 and grew the brand into what we know today – for this reason, he's considered the founder.
Interestingly enough, it wasn't until 1963 that Federal started manufacturing centerfire ammunition for pistols. 9mm Federal ammo is now available in Full Metal Jacket, Jacketed Hollow Point, and Synthetic Jacket FN.
Federal 9mm luger ammo comes in both brass and nickel-plated brass options and can be purchased in quantities from 50 - 1,000 rounds.
Their dedication to excellence has allowed them to provide high grade Federal 9mm ammo that shooters everywhere know they can trust.
Federal 9mm ammo is the most used ammo by law enforcement and civilian shooters. With its accuracy, consistency, and power, Federal 9mm is a staple in these shooting communities.
With their HyrdaShok and HST lines, Federal 9mm Luger ammo is some of the highest rated self-defense ammo available. Ballistic gel testing has proven that when your life is on the line, Federal 9mm ammo will get the job done.
And the best part about buying Federal 9mm on Ammo.com is that you can buy in bulk. This reduces your overall coast and lets you consistently feed your favorite handgun its favorite meal of Federal 9mm ammo.
Your bulk package will be shipped directly to your door in an unmarked, discrete package so that wayward onlookers will have no clue that you're locked and loaded with Federal 9mm. And whenever you want to go to the range, all you have to do is grab a box of your 9mm Federal ammo from your case and you're ready to shoot.
For the discerning marksman, Federal 9mm Match grade ammo will be exactly what you need for your next bullseye match. And being reasonably priced helps you focus more on the competition than thinking about how much your Federal 9mm ammo cost.
Buying Federal 9mm Luger in bulk also avoids any supply chain issues that might creep up in the future so that you don't have to stop shooting if the trucks stop running. And if you're looking to stock up for any disaster scenario, Federal 9mm ammo is exactly what you should have loaded in your bugout bag or ammo stockpile.
There's simply no denying that Federal 9mm ammo is some of the best in the business, get your bulk pack today here at Ammo.com!