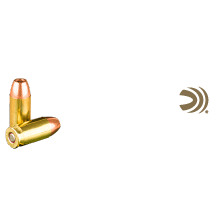 Federal 45 Auto Ammo For Sale
Live Inventory
Below is our Federal 45 ACP ammo in stock. To see more 45 Auto options, check out our
45 ACP ammo page
for our complete selection. Trusted by military, police, and civilians across the globe, Federal 45 auto always fits the bill when your life is on the line.
Learn More
History of Federal 45 Auto Ammo
Federal 45 Auto ammunition is some of the best in the business. Ever since Charles Horn took control of Federal Premium in 1922, the company has been at the forefront of innovation and consistency when it comes to ammo production.
With their multiple ammo options, Federal 45 ACP ammo has a loading for every situation. From their full line of full metal jacket (FMJ), HyrdaShok JHP personal defense ammo, and their new Syntech training ammo, Federal 45 ammo has all your shooting bases covered.
Regardless of whether you are practicing at the range, carrying for self-defense, or are a member of law enforcement or the military, Federal 45 ACP ammo will be ready to serve your needs as a shooter.
Federal Premium Ammunition is the top ammo producer in the USA and Federal 45 Auto is second to none in its class. It burns clean, fires every time, and uses lead free primers to help reduce your emissions.
Federal's American Eagle brand also offers a Federal 45 ACP ammo that is lead free for use in indoor ranges that require it.
Regardless of your shooting needs, Federal 45 ammo always fits the bill!