Hornady Full Boar 223 Review: Hog-Stopping Ammunition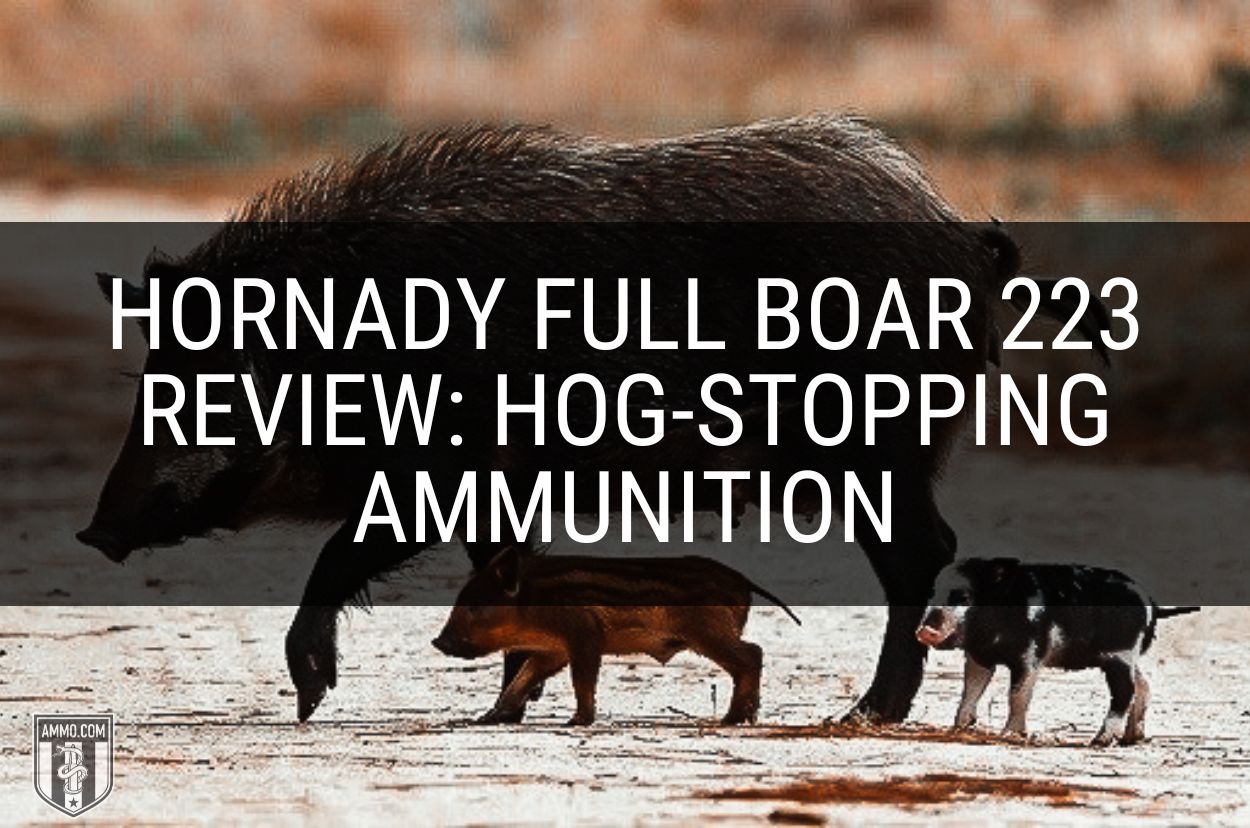 Despite Full Boar Ammunition being named Ammo of the Year by France's largest hunting magazine, Connaissance de la Chasse, in 2018, it would be discontinued a few short years later.
Was it because of the performance, lack of interest, or a combination of things?
You're about to find out in this Hornady Full Boar review!
Throw on some camo, grab your hog hunting rifle, and let's get after 'em.
Hornady Full Boar Overview
Hornady Ammunition is the world's largest independently owned maker of gunsmithing tools, bullets, rimfire, handgun, and rifle ammunition, based in Grand Island, Nebraska.
Hornady bullets are a favorite of many handloaders for reloading because they're consistently accurate. Its factory-loaded ammo is often comparable to handloads due to the stringent standards Hornady sets for itself.
Since Hornady was founded in 1949, it's driven innovation in bullet technology, so it's no surprise that Hornady Full Boar Ammo was created.
Hornady Full Boar Ammunition was created for hog hunting, giving hunters deep penetration and 95% weight retention on thick-skinned and tough-boned animals like hogs using GMX bullets.
GMX Full Boar utilized a monolithic, copper alloy bullet available in various calibers and was designed to work in precision rifles, ARs, and other semi-autos. It was approved for use in California and other locations, restricting lead bullets.
Our Hornady Full Boar Review
Because this ammo was discontinued, I could not get my hands on it and shoot it for myself. So instead, I scoured the internet for all the information I could find about this hunting ammo, combined it with my two decades worth of shooting experience, and wrote up this review.
Hornady Full Boar was manufactured in several calibers commonly used for hunting hogs-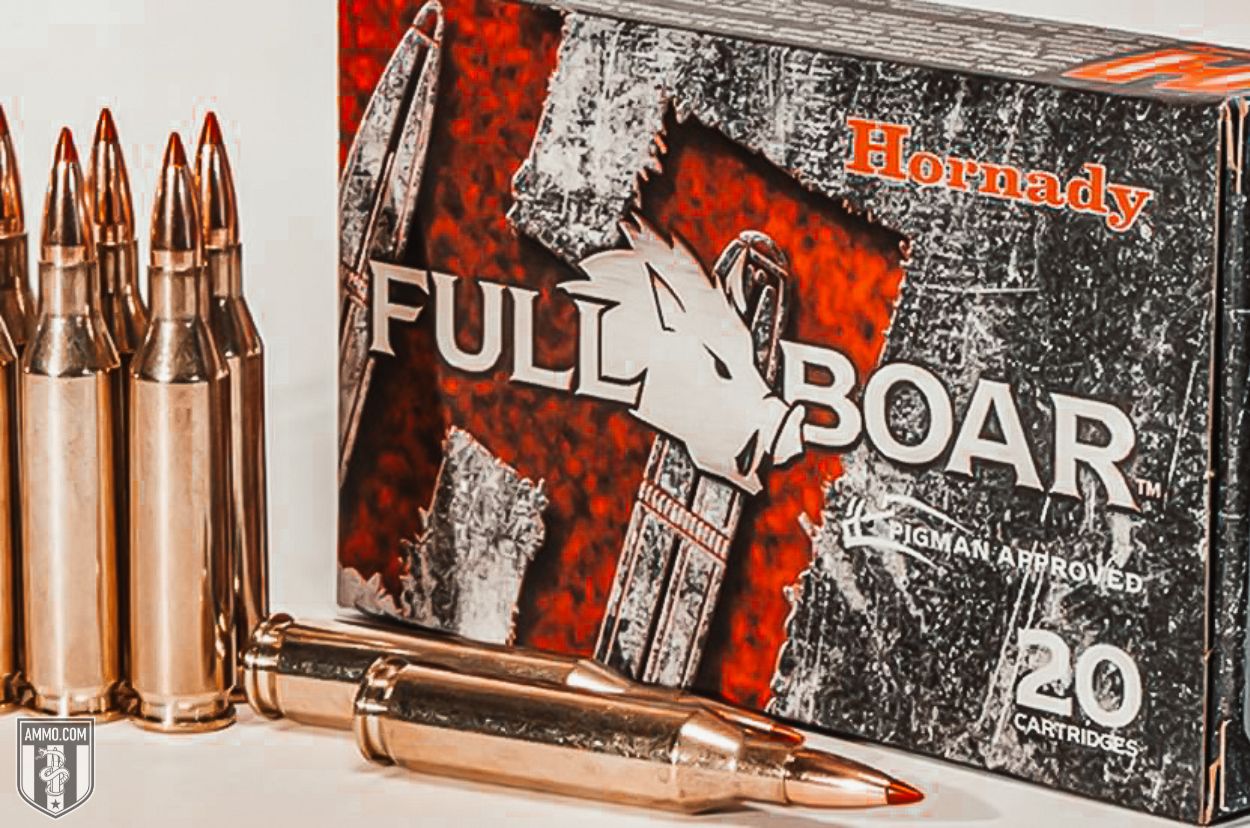 While it had a solid selection, I believe the demand for hog-specific rounds is lower than Hornady initially thought. Yes, hogs are notoriously bad in Texas and many other southern states, but other time-tested hunting rounds drop hogs all the time.
I also found that some shooters complained the rounds lacked a little muzzle velocity, specifically the 6.8 SPC Full Boar rounds. However, most hunters said they could take hogs out to 250 yards or more.
What Is It Best For?
These rounds were intended for hog hunting but could also double as a deer hunting round.
They worked well in ARs and bolt-action rifles; the Full Boar .308 ammo was designed to flawlessly feed into Ruger, Mossberg, and many other ARs with a 165-grain GMX bullet.
Disadvantages
Because Hornady Full Boar ammo was so expensive, it wasn't great for target shooting. Furthermore, this ammo has been discontinued, so it's extremely difficult to find if you can get your hands on it at all!
Pros and Cons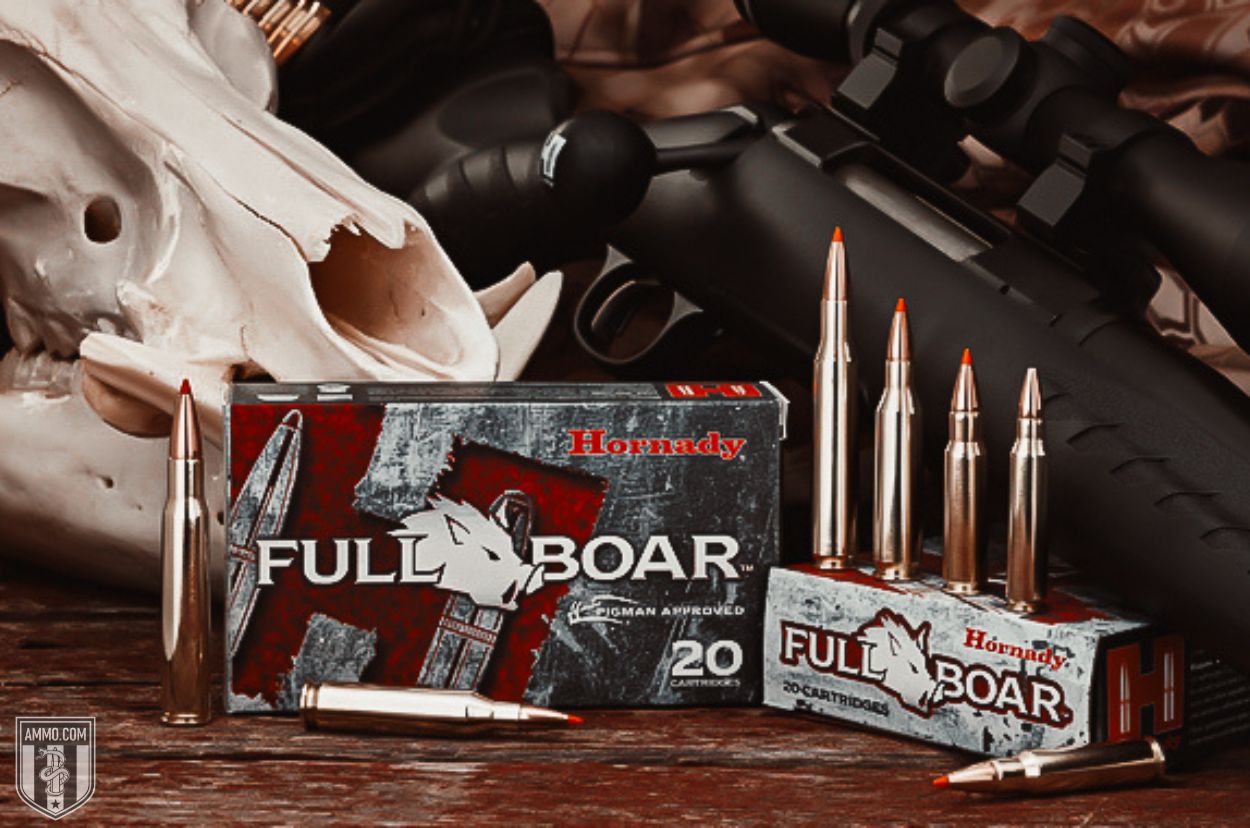 Despite my love for Hornady Ammunition, I understand that all ammo has its benefits and drawbacks. This is why I always include a pros and cons list in all of my ammo reviews.
Pros
Minimal failure to fires, thanks to quality components like Boxer primers
Great in bolt-action rifles or semi-autos
It packs enough punch for whitetail and hog hunting
Cons
No accessibility (Discontinued)
Expensive, too costly for target shooting
Very niche rounds
Specifications of Hornady Full Boar 223
One of the most prolific calibers used in America for target shooting and some hunting scenarios is the 223 Remington. Below, I've gathered some of the Hornady Full Boar .223 Rem specs.
Variations
As I mentioned, Hornady Full Boar Ammunition was manufactured in several calibers to try and accommodate all hog hunters.
You could find Full Boar ammo in the following calibers before it was discontinued.
Alternatives
Since this ammo has been discontinued, I'd love to offer you a few alternatives worth checking out that are very similar in price and performance.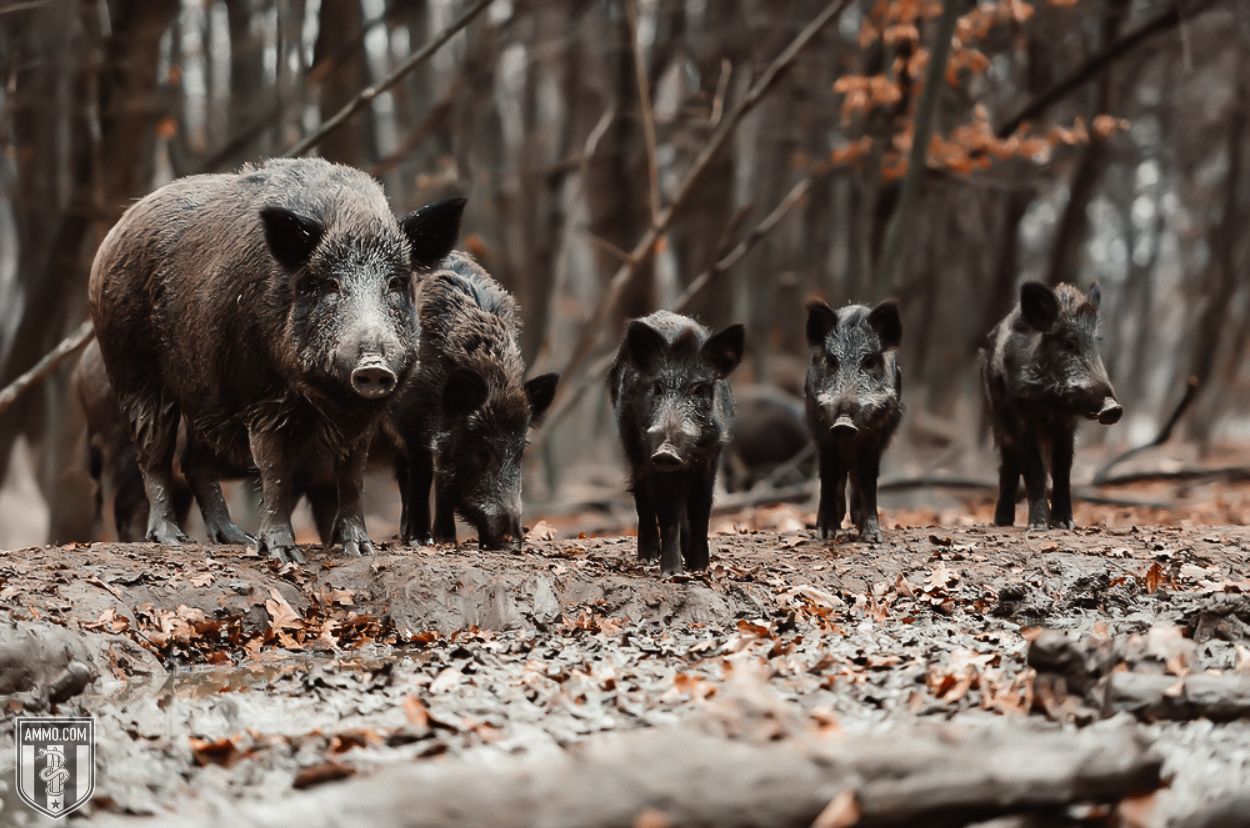 Parting Shots
Now that you've finished this Hornady Full Boar 223 Review, you understand why it was discontinued. There just needed to be more demand in the market for such a specialized round when many other hunting rounds are plenty capable of the performance it offered.
That's why you won't find Hornady Full Boar ammo in stock at Ammo.com, but we have many other excellent options for you to take out a few hogs with on your next trip.
Frequently Asked Questions
The team at Ammo.com has generously rounded up a couple of commonly asked questions regarding Hornady Full Boar 223 ammo.
Is Hornady Full Boar 223 worth buying?
No, Hornady Full Boar 223 is not worth buying because it's discontinued and was a very niche round.
What is the range of Hornady Full Boar 223?
The range of Hornady Full Boar 223 Rem is similar to other 223 rounds. It maxes out around 200 yards for hunting because it loses too much velocity to harvest a hog ethically.