Rifle Line Ammo Review: Excellent Ammo from Across the Pond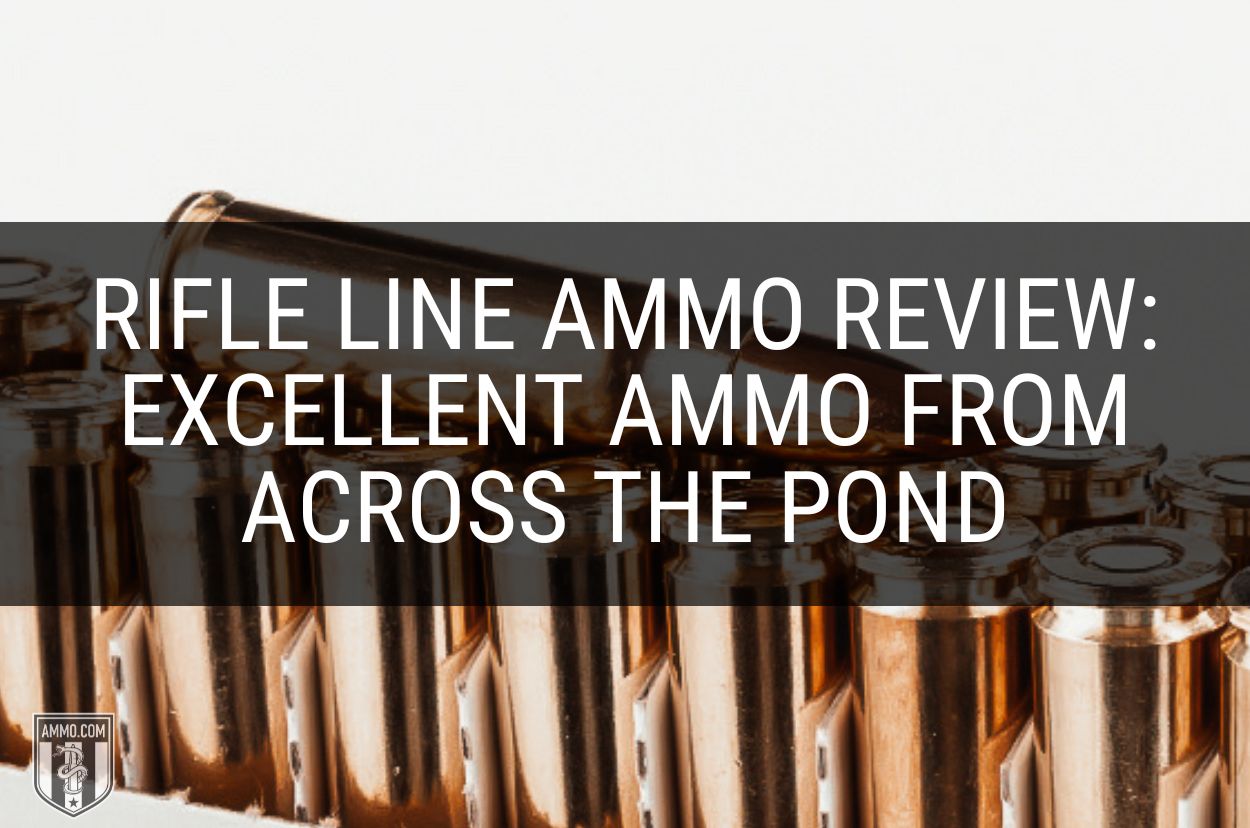 If you're just hearing about PPU Rifle Line ammo, don't worry; you're not alone. Many American shooters are unfamiliar with Prvi Partizan ammo because it's made overseas.
However, with ammo prices constantly increasing, Prvi Partizan (PPU) ammunition remains one of the lowest-priced options available.
So that begs the question this Rifle Line ammo review was created to answer: is it worth shooting?
Let's find out!
Prvi Partizan Rifle Line Ammo Overview
Prvi Partizan Ammunition has been manufacturing ammo for nearly 100 years in Uzice, Serbia. PPU produces over 400 types of handgun and rifle ammo. Supplying the Serbian police, Army, and many foreign armies.
Prvi Partizan also produces calibers for hunting and target shooting, which is where PPU Rifle Line Ammo comes into play.
Rifle Line is the baseline factory ammo offered by Prvi Partizan that uses FMJ bullets for plinking, SP bullets for hunting or self-defense, and HPBT bullets for hunting and increased accuracy.
PPU also manufactures GROM ammunition for big game hunting, which utilizes a soft point copper alloy bullet with a small lead core.
The Match Line is for shooters seeking sub-MOA results with their rifles while target shooting. It uses a hollow point boat tail (HPBT) bullet. Lapua, Norma, Hornady, and Sierra popularized this type of bullet because it increased its aerodynamic efficiency and accuracy.
PPU brass is good stuff for reloading, and they manufacture cartridges and bullets you'll need for your handloads.
Our PPU Rifle Line Ammo Review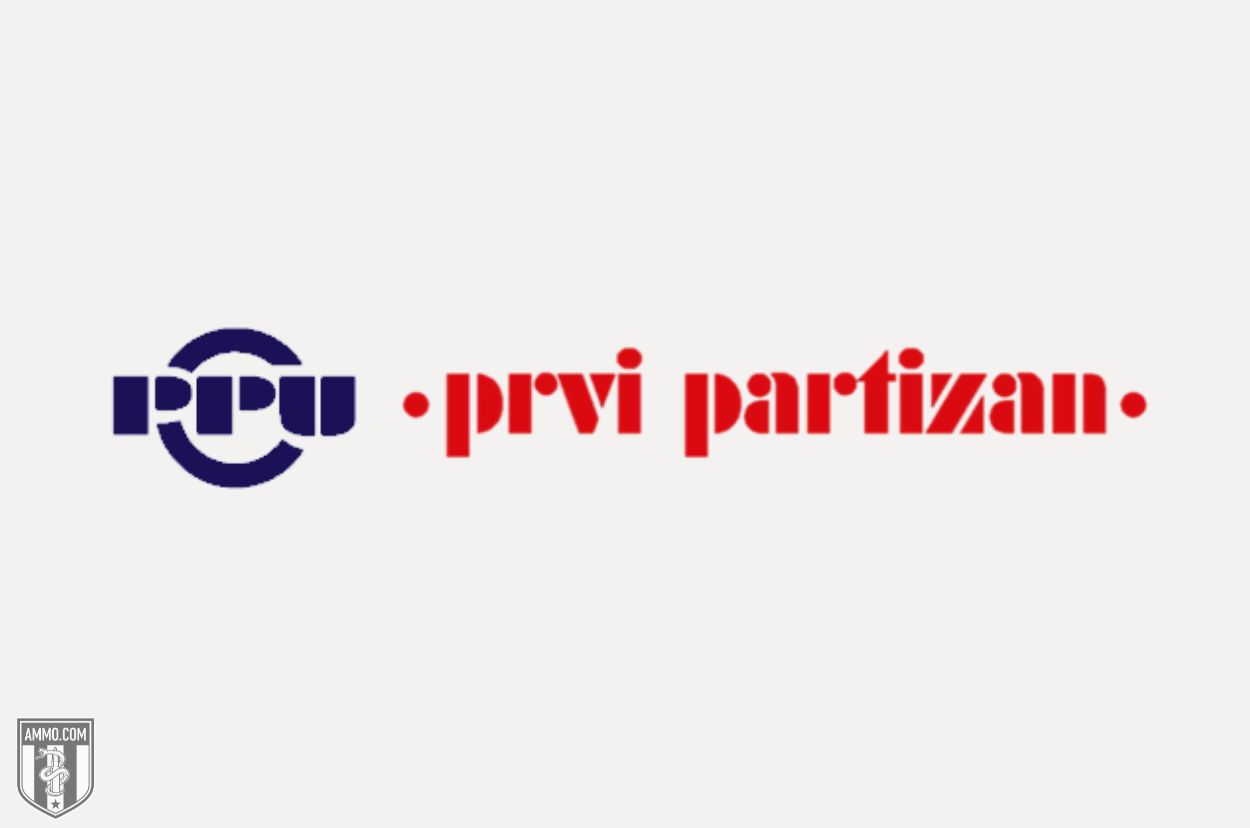 Despite what some might say, Rifle Line is not military surplus ammo, not that I have anything against shooting milsurp ammo. All I'm saying is that PPU ammunition is good ammo at a great price.
Because it's inexpensive and non-corrosive, buying it in bulk is one of the best decisions you can make, and you don't have to take my word for it. Many Ammo.com customers have left excellent reviews regarding Prvi Partizan Rifle Line ammo.
Zman10915 left this review of PPU 7.62x39 123gr SP ammo:
"Having purchased nearly a case of this ammo at a local retailer in Boise, I have run this ammunition through a couple of weapons, both of which couldn't be any more different in nature and operation, only to find out that this round, which resembles a "mini 30-30 or 32 win " can only be best described as the best ammunition I have used commercially produced to date. It feeds very well, with NO hangups, no ejection malfunctions, and quite frankly- very smooth-even in comparison to any other spire tip traditional "AK-47" round to date. This ammunition has not yet been analyzed for speed, etc, as I did not take a chronograph with me when shooting this ammunition. I would recommend anybody who owns a firearm that is chambered for this round to try it. Very nice, indeed."
Jim also said: "It worked perfectly in my Yugo SKS, cycled and ejected with no problems, military-grade ammo."
As you can tell, very few people regret buying Rifle Line ammo, so I can confidently say you won't either.
Rifle Line has a wide selection of rifle calibers, including some that few other manufacturers make and are very difficult to find.
What Is It Best For?
Rifle Line ammo is excellent for target shooting as it's accurate, reliable, and reasonably priced. It's great for stocking piling for when SHTF or an enjoyable day at the range.
The HPBT and soft-point bullets are great for hunting, whether using a .303 British or a 30-06.
These rounds are comparable to other major manufacturers, such as Hornady, Remington, and Winchester.
If you shoot 8x56mmR, 7.92x33mm Kurtz, 7.65x53mm Argentine, or 8mm Lebel, the PPU Rifle Line might be your only option for factory ammo.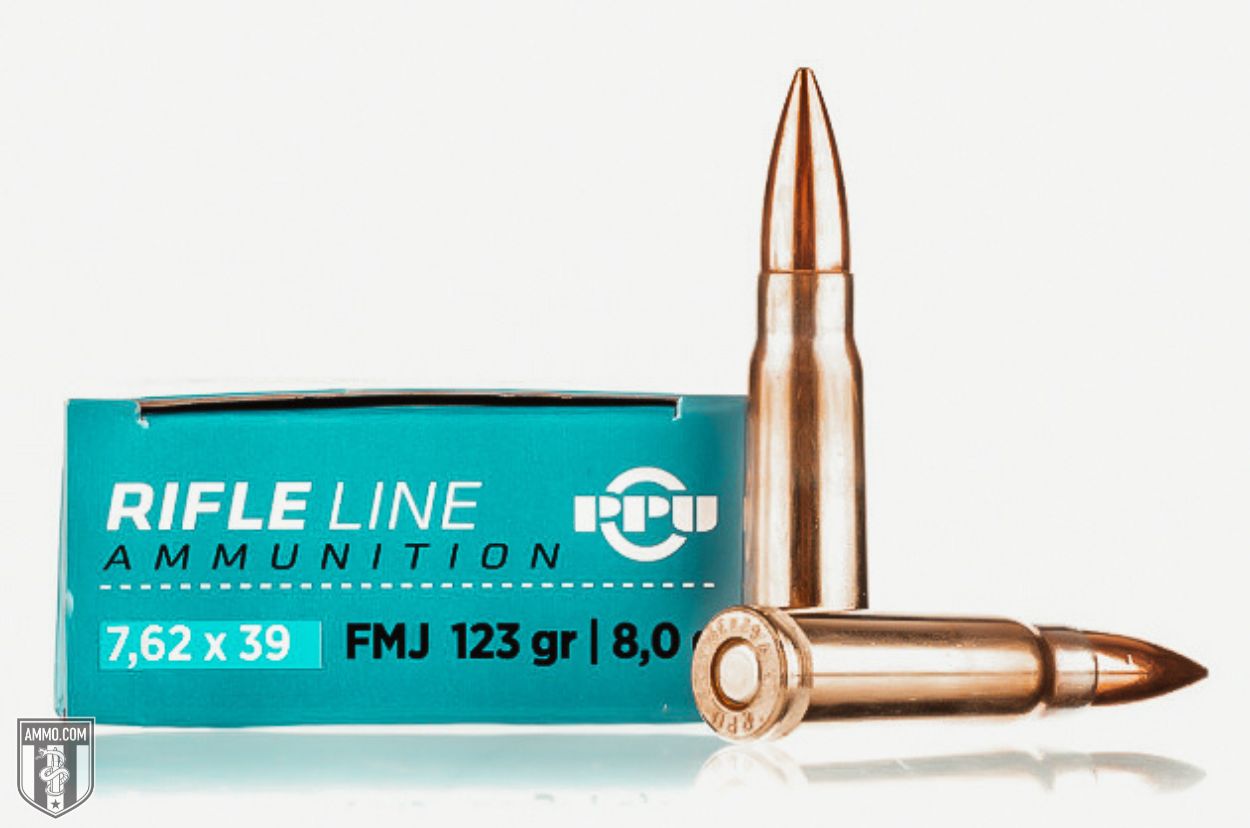 Disadvantages
While I didn't find many, here are some drawbacks to Rifle Line ammo.
A few specialty caliber offerings are not imported into the USA, nor do they have rimfire ammunition available.
Pros and Cons
As with all of our ammo reviews, we strive to remain unbiased, so I always compile the benefits and drawbacks of buying the ammo.
I must say the pros came easy, and the cons were a little more challenging to come up with.
Pros
Accurate, hits where you were aiming
Dependable, goes bang when you pull the trigger and rarely jams
Great price, especially considering the quality
Cons
Not all calibers are imported into the US
Lack of rimfire rifle ammo
Variations of Rifle Line Ammo
Below, I've rounded up most of the calibers PPU offers in its Rifle Line ammo so you can see if your favorite cartridges are sold at Ammo.com.
.22 Hornet
.22-250 Rem
.222 Rem
.223 Rem
.264 Win Mag
.30 Carbine
.30-30 Win
.303 British
.338 Lapua Mag
.375 H&H Mag
.45-70 Gov
.300 AAC Blackout
6.5 Grendel
PPU 30–06 Ammo Review
Our customers love PPU 30-06 ammo. Below are a few reviews from people who have bought and shot this ammo.
Reviewing Prvi Partizan 30-06, M1 Garand 150gr FMJ recon said: "Great ammo..will buy more."
GUNNER69 said: "I WOULD BUY THIS AMMO AGAIN!"
Jolin said: "Very good."
These rounds are worth checking out if you're looking for good 30-06 ammo at a great price.
Ballistics of Rifle Line Ammo
I created this quick reference ballistics table for the statisticians interested in basic numbers for these rounds.
PPU 30–06 Ammo Ballistics
Note: This information comes from the manufacturer and is only informational. The actual ballistics obtained with your firearm can vary considerably from the advertised ballistics. Also, ballistics can vary from lot to lot with the same brand and type load.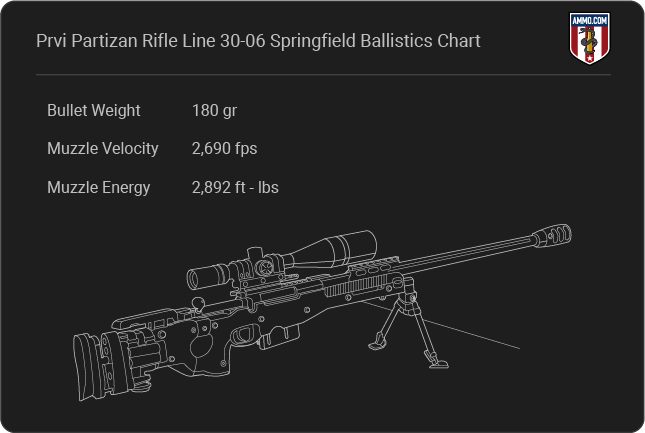 Parting Shots
Now that you've finished reading this Rifle Line ammo review, you understand that this is great ammo at an unbeatable price for anyone looking to ring some steel and shoot paper targets. While it's not the most accurate, it's more than capable of staying on target for the average shooter.
Don't forget to check out the rest of the Prvi Partizan ammunition we have in stock at Ammo.com!
Frequently Asked Questions
I took the liberty of rounding up and answering a couple of the most commonly asked questions regarding the PPU Rifle Line ammo.
Is the PPU Rifle Line Ammo worth buying?
Yes, PPU Rifle Line Ammo is worth buying. It's reasonably priced, accurate, and reliable.
What is the range of PPU Rifle Line Ammo?
The range of PPU Rifle Line ammo will depend on the caliber you're shooting, but it's just as capable as any other brand of standard factory ammunition.