James Stewart: All-American Actor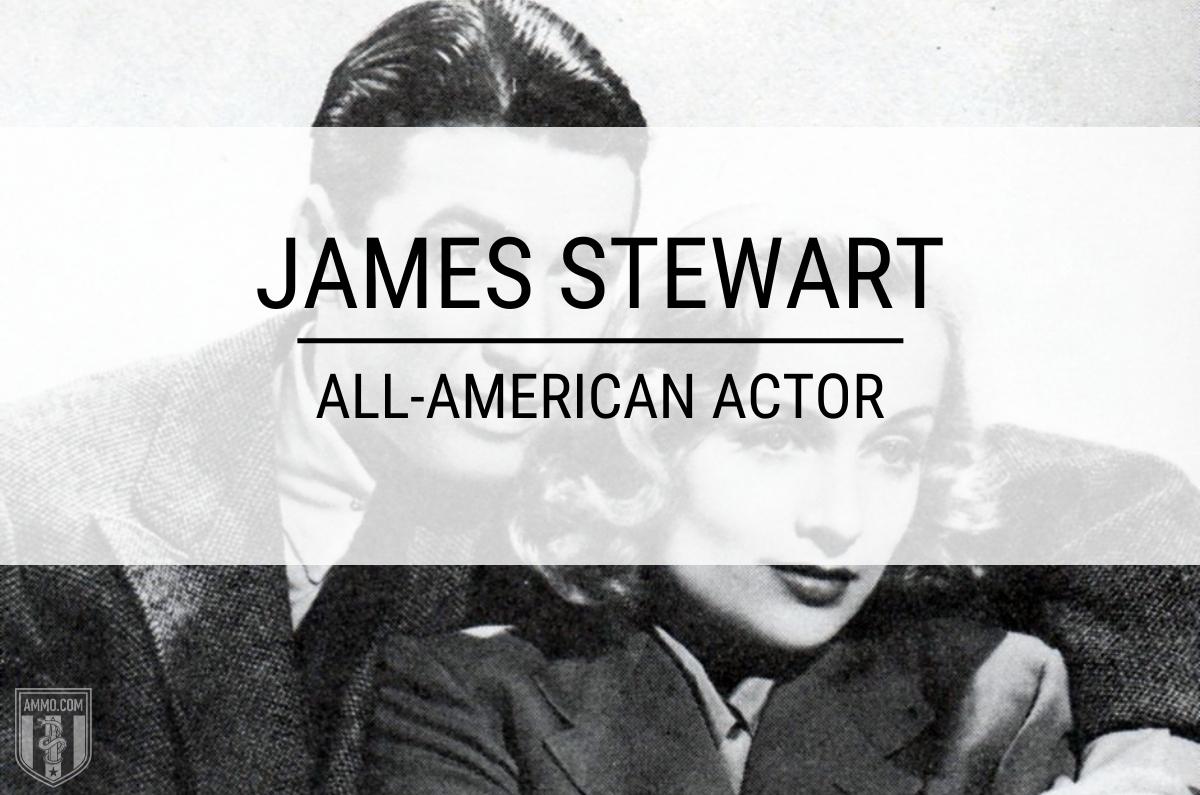 James "Jimmy" Stewart was one of America's most beloved actors over the course of decades. He was also a fierce American patriot who was not afraid to make sacrifices for the country he loved so much.
The Early Years of Jimmy Stewart
Like so many actors of his generation, James Maitland Stewart, was born in 1908 to parents of modest means. His father ran J.M. Stewart and Company Hardware Store, which he hoped his son would take over one day after graduating from Princeton, which was a family tradition. His mother was a homemaker. Stewart's father was a deeply religious Presbyterian. Throughout his life, Stewart would be a regular church goer.
Music was a big part of family life in the Stewart home. His mother played piano and his father once accepted an old accordion from a customer who was unable to pay their bill. A local barber instructed young Jimmy in the instrument, and it followed him around for the rest of his life, a frequent off-stage companion on film sets.
As a young boy, Stewart enjoyed mechanical sketching and airplane models. He dreamed of being an aviator. His performance in school was lackluster, because he tended to be more of a creative type and was prone to daydreaming during class.
At his father's insistence, he attended Mercersburg Academy in preparation for his future at Princeton. Stewart competed in track, served as the art editor of the school yearbook, sang in glee club, and was a member of the John Marshall Literary Society. He tried his hand at football, but his lanky frame relegated him to the third team.
James Stewart Caught the Acting Bug
During the summer, he went back to his hometown to work as a brick loader and a magician's assistant. He never did become an aviator, but his father's dreams of Princeton were realized. Stewart majored in architecture while keeping active in dramatics and the arts on the side. Ultimately, he turned down a scholarship for graduate architecture studies to join the University Players, an intercollegiate summer stock company on Cape Cod.
Though he had previously appeared in The Wolvesas Buquet while he was at Mercersburg Academy, it was here that Stewart got his real start on stage – he was not an instant success. Hardworking, Stewart tended to get roles that didn't last very long and his daydreaming meant that he was unsuited for crew jobs such as stage manager. He was considering going back to school for more architectural study but decided against it when he landed the role of a soldier subjected to yellow fever experiments in Yellow Jack.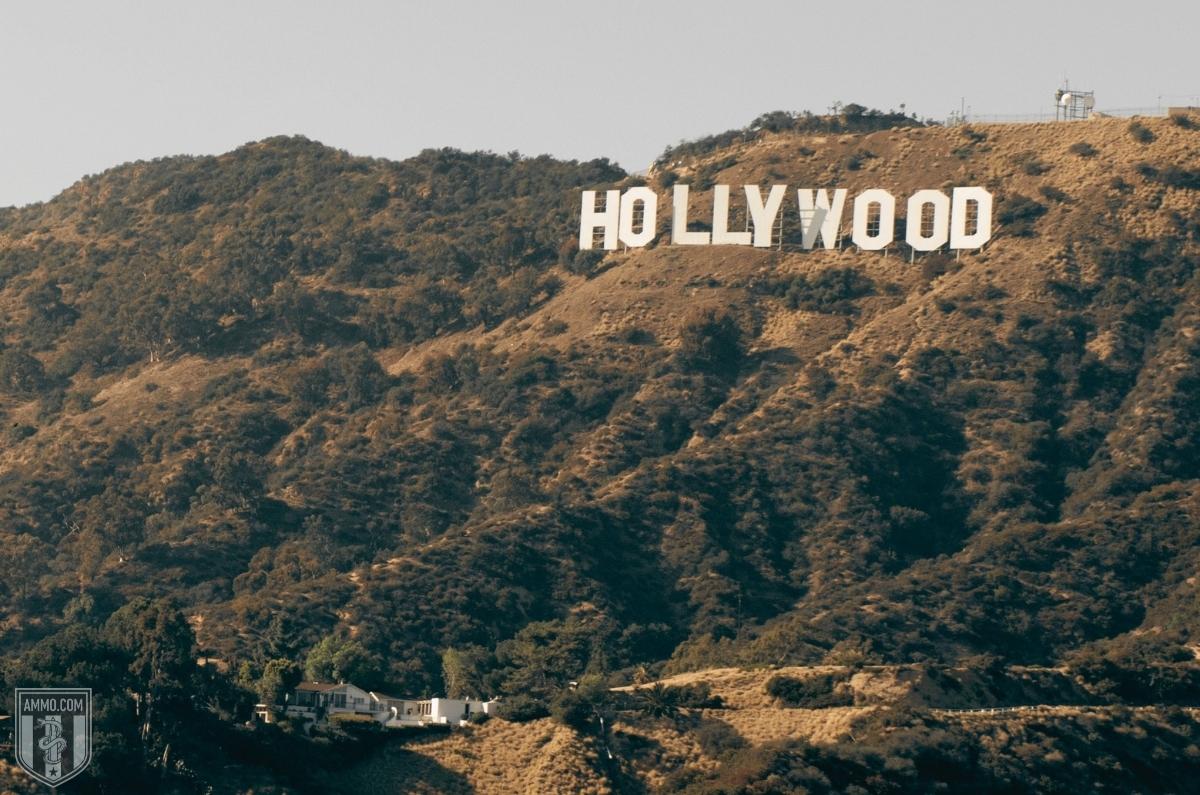 Jimmy Stewart Goes Hollywood
In 1935, Stewart signed a seven-year contract with Metro-Goldwyn-Mayer. Talent scout Bill Grady had been tracking Stewart since Princeton. The studio did not plan to use him in starring roles. In fact, they thought his best value was in loaning him out to other studios. However, Stewart quickly garnered attention after a small role in hit musical, Rose Marie. After this appearance, he landed seven roles in a single year.
One of these was After The Thin Man, a popular sequel to The Thin Man, a detective comedy. After this, Margaret Sullavan, a friend of his from his University Players days, lobbied hard for him to be her leading man in Next Time We Love. Much of Stewart's affable on-screen manner was developed during his rehearsals with Sullivan, who coached him and taught him how to use his natural mannerisms and personality in his acting.
After playing the spurned lover in Wife vs. Secretary and Small Town Girl, Stewart received his first top billing in "B" picture Speed, which did poorly at the box office and was widely panned by critics.
Silver Screen Stardom for Stewart
By 1938, Stewart was established as a leading star in romantic comedies, a strong box office draw who also received favorable reviews from critics. It was You Can't Take It With You, one of many fruitful collaborations with Frank Capra, that truly made James Stewart into a star. The director and actors were perfect fits for one another, unapologetically channeling small town America and its values.
For his part, Capra championed Stewart as one of the all-time great actors working in any genre. He noted that Stewart intuitively understood character archetypes and required little coaching from him.
Stewart's next big picture was Mr. Smith Goes to Washington, a political farce which includes a famous talking filibuster scene. This was also directed by Capra and had the same kind of homespun, folksy humor and wisdom as You Can't Take It With You. In addition to rave reviews, Mr. Smith was also the third highest-grossing picture of the year. 1939 also saw Stewart star in Destry Rides Again, a Western parody that was a huge commercial success.
When not making movies, Stewart had an active career in radio, lending his distinctive voice to Lux Radio Theaterand The Screen Guild Theater, with his Middle American drawl becoming a frequent inspiration for comedians and impressionists.
Through the balance of the interwar years, Stewart starred in several other romantic comedies, including The Philadelphia Story, widely regarded as one of the greats from Hollywood's golden era.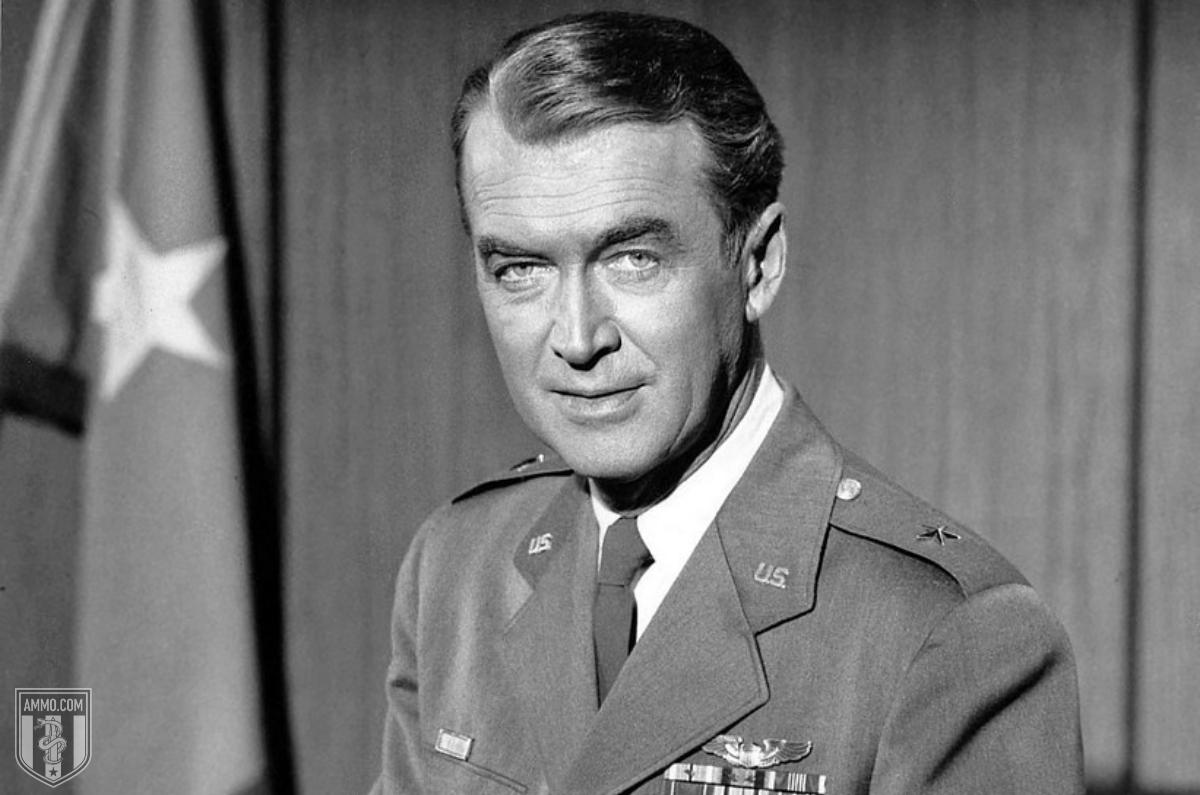 James Stewart Goes to War
Like so many other patriotic actors of his generation, Stewart responded to his country's call to war. In fact, Stewart was the first major Hollywood star to volunteer for service in the United States Army. Stewart came from a military family but was initially rejected for low weight. He joined the Air Corps but was too old for the Cadet program and so received an officer's commission on the basis of being both an experienced aviator and a college graduate.
He remained under contract to MGM for the duration of World War II, but all his public appearances were conducted under the auspices of the Army Air Forces. Here he appeared in We Hold These Truths, a series championing the Bill of Rights and American civics, and Winning Your Wings, which was used to recruit airmen. While Stewart was initially assigned to training, he desperately craved action and lobbied successfully for a transfer to pilot a bomber based out of Britain.
In 1944, he was promoted to the rank of major. He received the Distinguished Flying Cross as deputy commander of the 2nd Bombardment Wing, as well as the French Croix de Guerre with palm and the Air Medal with three oak leaf clusters. In 1945, he was promoted to full colonel, making him one of a select few Americans to rise in the ranks from private to colonel in less than four years. He acted as presiding officer in the court martial of an officer accused of bombing Zurich by accident.
After the war, Stewart remained active in the military. In fact, Stewart was one of 12 founding members of the Air Force Association. When the Air Force was split from the Army, Stewart was transferred into the Air Force Reserves. While on active duty, he served with the Strategic Air Command and learned how to pilot a B-52.
Stewart was nominated for promotion to the rank of brigadier general, but this was opposed by Senator Margaret Chase Smith. Eventually, he was promoted to this rank, becoming the first film actor to ever achieve the rank of general. He flew as a non-duty observer in Vietnam in 1966. He finally retired from the Air Force at the mandatory retirement age in 1968.
After the War
Once the war was over, Stewart initially considered returning to Pennsylvania and running the family store. Eventually, though, he ended up at MCA where he made perhaps his most iconic picture, It's A Wonderful Life. The film, which later became a timeless Christmas classic, was received somewhat tepidly by critics and box offices alike, despite being nominated for five Academy Awards.
Stewart's career entered a bit of a slump after this film, and he returned to radio for a bit. He later saw a career renaissance as a more serious dramatic actor in Westerns and suspense films. He worked together with Anthony Mann on Winchester '73, about the iconic "gun that won the West." This was part of a first of its kind deal where Stewart worked for no fee and a percentage of the profits, which netted him significantly above his normal per-picture rate. Stewart also gained the authority to name cast and crew members as part of his deal. In fact, Stewart hired Mann.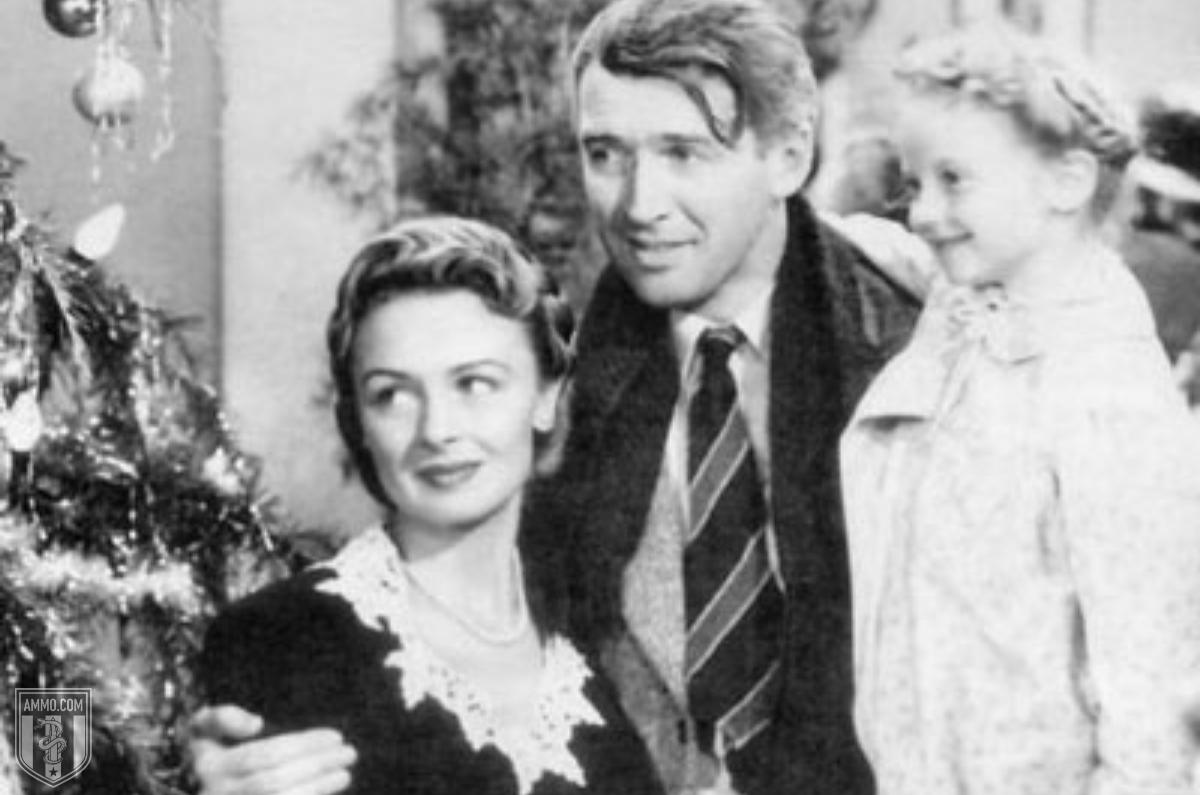 He collaborated with top directors of the day, including Alfred Hitchcock, Billy Wilder, Otto Preminger, and John Ford. It was during this period that he turned out his finest performances. He later tried television but didn't like the work schedule. He played a major supporting role in John Wayne's final film, The Shootist and turned down the iconic role of Howard Beale in Network because he didn't like the foul language. He also turned down the role that later went to his friend Henry Fonda in On Golden Pond.
Stewart was a man of few friends, though he counted Henry Fonda and Gary Cooper as close confidants. He played things close to the vest, but had a string of girlfriends and didn't settle down until his forties. A multimillionaire based on investments, he was active in philanthropy, including large donations to children's hospitals and the scouting movement.
Known as one of the staunchest Republicans in Hollywood, Stewart once got into a fistfight with Henry Fonda. The two claimed to never have discussed politics ever again. He was a fanatical supporter of Barry Goldwater in 1964 and a strong hawk on Vietnam, where his son Ronald died. He campaigned for Ronald Reagan in 1976 and after Reagan won in 1980, was a frequent visitor to the White House.
Stewart died of a heart attack at the age of 89, surrounded by his surviving children. You can visit him at Forest Lawn Park Cemetery in, Beverly Hills, California.