Ronald Reagan: The Small-Town Boy Who Changed the World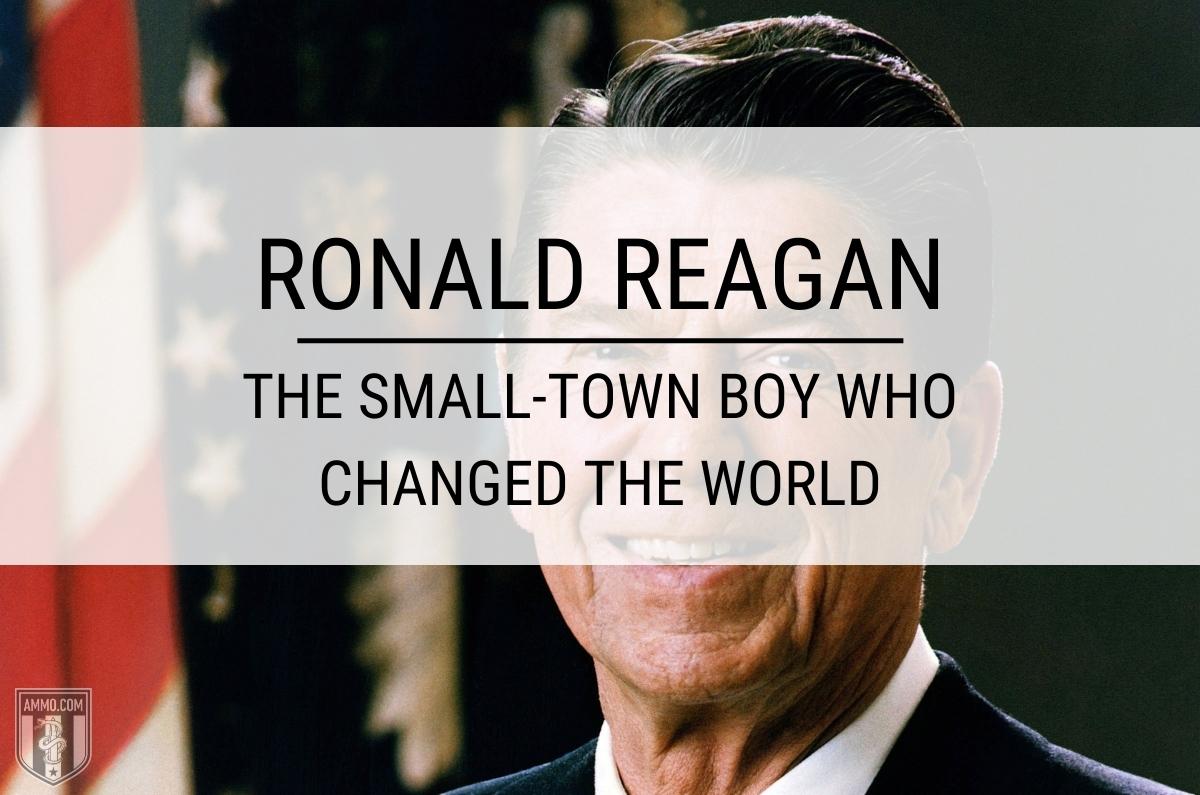 Ronald Reagan was arguably the last truly great and transformative American President. His story starts in a small town in Illinois and ends with the fall of Communism. At the time, he was the oldest man to be President, showing Americans that advanced age didn't mean diminished energy – he united a nation like few have before and none have since.
Ronald Reagan: The Early Years
Ronald Wilson Reagan was born in 1911 in Tampico, Illinois to Jack and Nelle Reagan. His father was a salesman and sometimes raconteur. The family moved around before settling down in Dixon, Illinois. Two things remained with Reagan from his childhood: First, an appreciation for hard working, ordinary Americans. Second, a deep moral conviction against injustice in the world.
His father gave him the nickname "Dutch" as a child, one of many that would follow Reagan throughout his life. He was so named because he resembled a stereotypical Dutch boy.
Two values were strong in the Reagan household: First, the family held a deep religious faith. For Reagan's father, it was Catholicism. For his mother (and later Reagan) it would be the Disciples of Christ. Second, the family was outraged by injustice in the world. Reagan's father opposed the Klan, not least of all because of their anti-Catholicism. His mother was a member of the Social Gospel movement and believed in a special role for America in eliminating injustice in the world.
One incident from Reagan's youth was particularly impactful: When his college football team played nearby, two black teammates were not allowed to stay at the hotel. Reagan's mother let the pair stay overnight and prepared them breakfast in the morning. Reagan himself was later an active and vocal backer of the Civil Rights Movement.
Reagan was an unremarkable student both at Dixon High School and Eureka College, but he was very active in campus extra-curriculars. He excelled at football and swimming. He also acquired a taste for acting, as well as his father's passion for storytelling – something that would serve him immensely throughout his political career. He also got his first taste of politics at Eureka.
After college, Reagan got a job as the voice of the Chicago Cubs for Des Moines, Iowa. Here he earned a reputation for excellence in transforming bare bones cables about the game into vivid descriptions of action. While out on the West Coast with the Cubs, he conducted a screen test for Warner Bros. that sparked his film career.
Reagan's film career was not an instant success. Reagan worked on B movies, quipping that the producers "didn't want it good, they wanted it Thursday." His performance as George Gipp in Knute Rockne, All Americanis perhaps his most fondly remembered role, one which led to his nickname, "The Gipper." Another, less flattering nickname, "Bonzo," came from Bedtime for Bonzo, a romantic comedy about a pair of psychologists who adopt a chimp as a pet.
Perhaps his most accomplished film role was his final one: Jack Browning in the 1964 remake of The Killers. Here Reagan broke type by playing a villain, starring alongside Lee Marvin, Angie Dickinson, Clu Gulager, and John Cassavettes.
During the Second World War, Ronald Reagan served in the United States Army Air Service. Poor eyesight prohibited Reagan from overseas deployment during the war, but he served with distinction, nonetheless, producing over 400 training films for the military and earning the rank of captain.
After his film career cooled down, Reagan achieved his greatest fame as the host of General Electric Theaterand Death Valley Days, two anthology series of the kind that were popular during the Golden Age of Television. However, Reagan was beginning to get a taste of the political arena.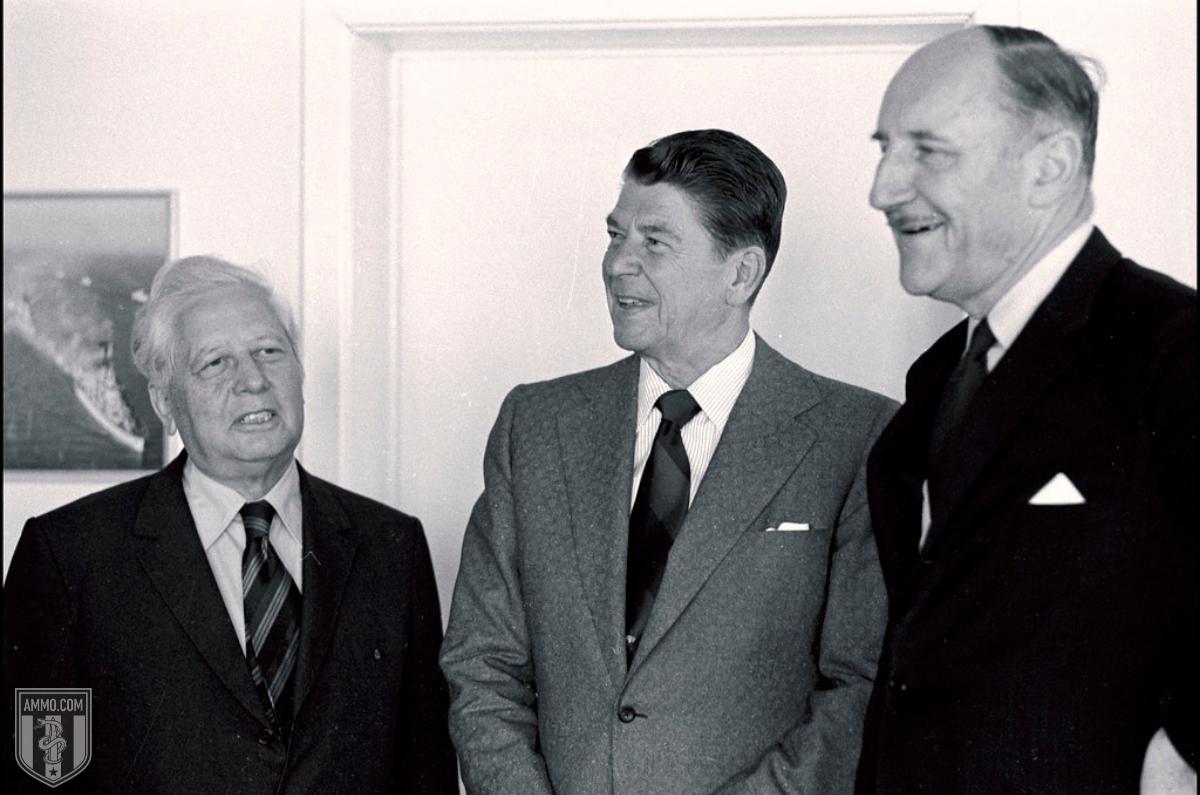 Reagan's First Foray into Politics
Reagan was a Roosevelt New Deal Democrat during the 1930s and 1940s. Throughout the 1950s, he remained a liberal Democrat who was active in the Civil Rights Movement. However, as the 1960s dawned, Reagan's view of the world began to change. It all began with the House Un-American Activities Committee.
Reagan was summoned before HUAC, the powerful committee whose mission it was to root out Communism from the United States. Reagan opposed any legislation banning the Communist Party, membership in such or the restriction of speech. However, he was happy to help Congress in its mission to find Communists in the Screen Actors' Guild.
In fact, Reagan would soon be President of the Screen Actors' Guild. He began serving on the SAG board in 1941 as an alternate, leaving the board for the war and winning a special election as President of SAG in 1947. He was re-elected to the position six times, negotiating residual payments for television and film actors alike.
Reagan joined the Republican Party in 1962, after his experience in SAG led him to believe that Communists were bad faith actors who connived behind the scenes. He quit his job hosting General Electric Theater, as the sponsor company prohibited Reagan from being active in politics. In the meantime, he gave apolitical speeches with a conservative bent.
But it was Medicaid that drew Reagan into the political sphere whole hog. He considered this the beginning of creeping socialism in America and said as much in a series of talks sponsored by the American Medical Association. Reagan consistently opposed the expansions of government by the Kennedy and Johnson Administrations. He also joined the NRA, as a lifetime member.
In 1964, during Arizona Senator Barry Goldwater's run for President, Reagan came into national prominence with his now famous "A Time For Choosing" speech. This speech laid out the choice between creeping socialism and a free America. While Goldwater went down in historic defeat, it was often quipped that he actually won – it just took them until Reagan's election in 1980 to count the votes.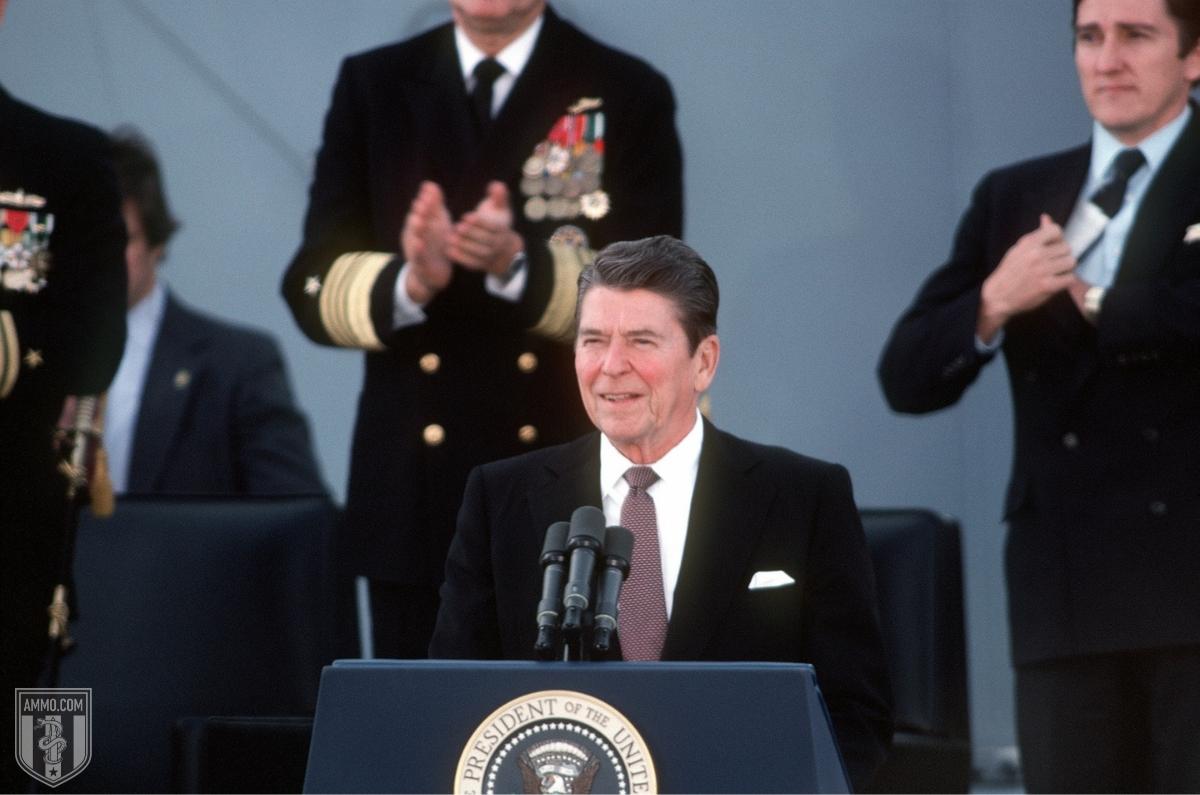 Ronald Reagan: Governor of California
Off the back of his impressive performance in support of Senator Goldwater, several influential California GOP members recruited Reagan to run for Governor against Pat Brown, who was running for a third term. Reagan ran on an aggressive conservative platform, vowing to "to send the welfare bums back to work" and "to clean up the mess at Berkeley," the latter a reference to burgeoning student protests.
As Governor of America's largest state, Reagan was quickly thrust into the national spotlight. He had to confront militant leftist student protests on campus. He also signed into law two bills that would haunt him personally for the rest of his life: First, Reagan signed the bill into law that legalized abortion. He later stated that had he been more experienced, that he would not have signed the bill, about which he expressed deep regret for the rest of his life.
The second was the Mulford Act, one of the most robust gun control laws in the nation at the time. The law was passed in response to Black Panther protests at the State Capitol in Sacramento.
Reagan's greatest regret came in 1969, when he signed into law the Family Law Act. This law legalized "no fault" divorce in the state. The first of its kind, the law acted as a model for the rest of the nation on the matter.
In 1968, Reagan came in third behind eventual nominee and the previous nominee for Governor of California, Richard Nixon and New York Governor Nelson Rockafeller, the standard bearer of the party's liberal wing.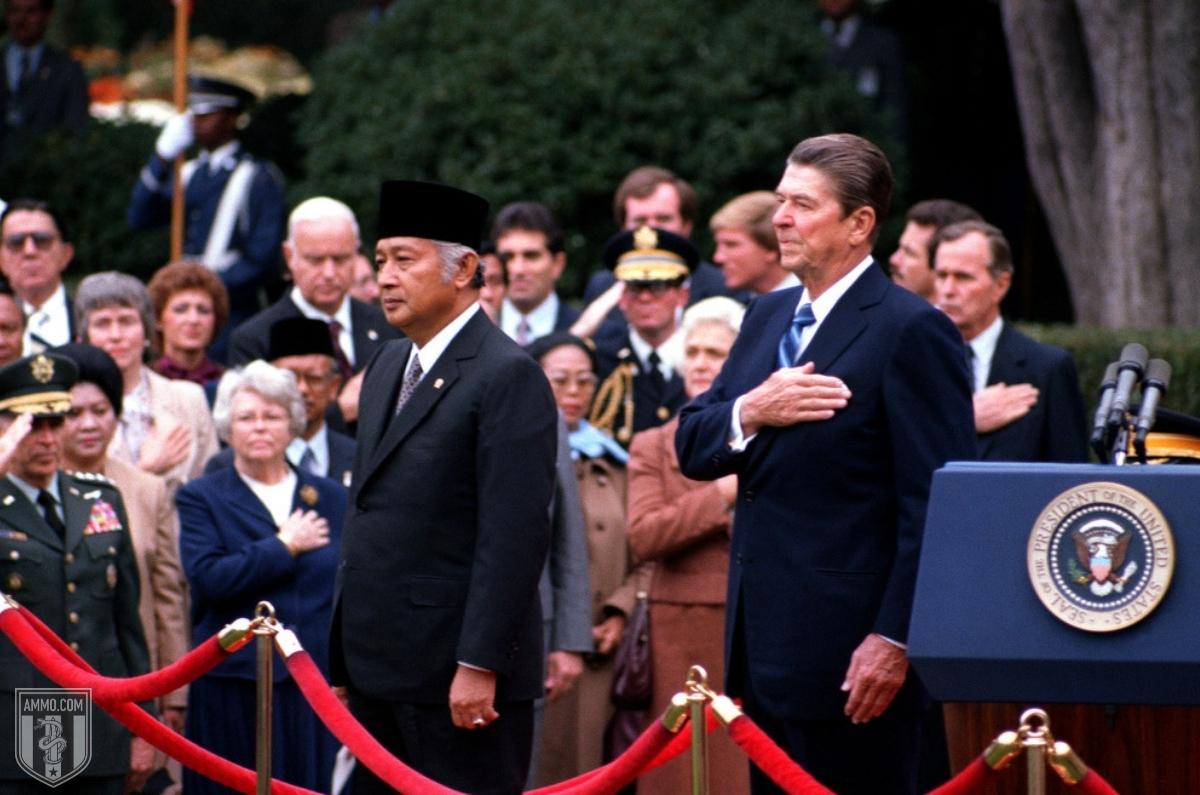 Presidential Ambitions: 1976
While Reagan had previously run for President in 1968, this was largely a favorite son campaign designed at picking up the pieces at a brokered convention. In 1976, Reagan ran for President in earnest, hoping to replace weak and unelected President Gerald Ford on the Republican ticket.
He very nearly did it. Reagan scored a stunning upset in New Hampshire early on, winning all of the state's delegates. The race was very tight going into the convention. So much so that Reagan vowed to nominate a moderate as his running mate. But when the delegates voted, President Ford carried the day. He went on to defeat in the 1976 Presidential election against the man Reagan would defeat four years later, Jimmy Carter.
Between the elections, Reagan was mostly known for his vocal opposition to the Briggs Initiative, a California bill that would have barred homosexuals from teaching in public schools. As Reagan was gearing up for a third bid which would rely upon the religious right for support, his stand on this issue speaks to his moral convictions.
Ronald Reagan in the White House
As everyone knows, Ronald Reagan finally won the White House in 1980. After a crowded and competitive Republican Primary and an overture to former President Gerald Ford for VP, Reagan won the primary and the general election, becoming the 40th President of the United States.
Reagan's first term was arguably the most transformative since Johnson and the most aggressively conservative since Coolidge. Reagan attempted to end the Department of Education and reinstitute organized prayer in public schools. He appointed the first woman, Sandra Day O'Connor, to the Supreme Court. In breaking the air traffic controllers strike, he ended the power of big labor bosses.
He made history in 1981 when, three months into his Administration, he became the first American President to survive being shot in an assassination attempt.
But no summary of Reagan's life would be complete without discussing his two primary accomplishments as President. First, there was the liberalization of the economy conducted under the rubric of "Reaganomics." This differed from traditional conservatism, which favored tight budgets above all else, instead arguing that preference for the "supply side" of the economy would lead to greater prosperity.
Even among conservatives, this remains a highly controversial proposition. Regardless, however, Reaganomics involved a significant reduction in red tape, taxes and government largesse.
Second, there was the defeat of Communism, in which Reagan was instrumental. Here, the proof was in the pudding: Reagan wagered that if he could bait the Soviets into an arms race that he would bankrupt their country. On this point, he was entirely correct and that was exactly what happened.
Ronald Reagan was a man who was known for his ability to communicate with the nation. It was a nation that he united when he won a 49-state victory in his re-election bid in 1980. Reagan passed away on June 5, 2004 due to complications from Alzheimer's Disease. You can visit him at the Ronald Reagan Presidential Library and Museum in Simi Valley, California.