Best Duck Hunting Shells: Wasting Waterfowl with Ease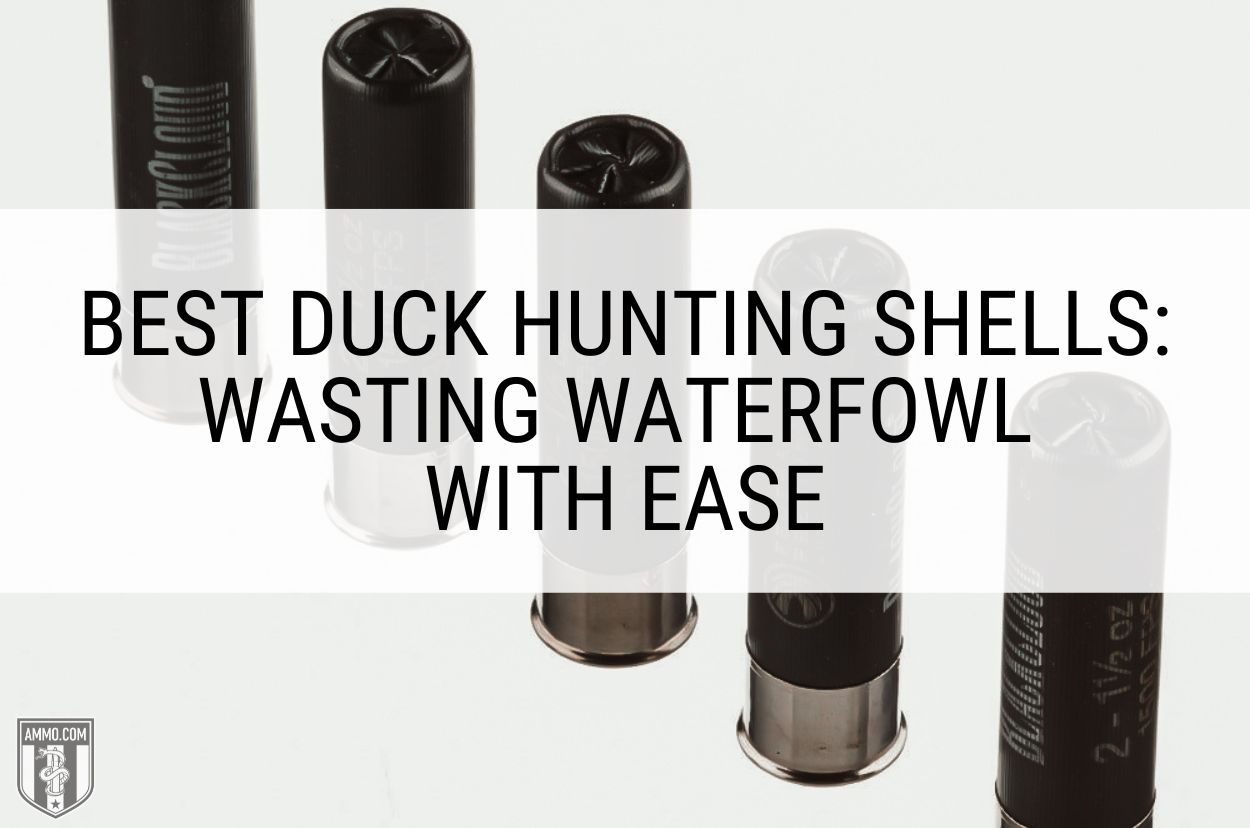 Bringing a fresh duck from the marshes to the table isn't easy by any stretch of the imagination. And if you've been duck hunting for any length of time, you know that you want every edge possible to bring that winged entrée for the sky to your plate.
No matter if you've got a tricked out Benelli Super Black Eagle or your grandfather's Beretta 687 O/U, loading it with the best duck hunting shells is a surefire way to decrease crippling shots and ensure your bag limit is filled every time you toss out the decoys.
Shotgun shells come in a variety of flavors, but if you're looking for a nice tight pattern that won't break the bank, then make sure to get some Winchester Drylok 12ga #3 Super Steel 3" Magnum Shells for your next duck hunt.
Or if you don't mind sitting in your duck blind a little longer and want the full list, keep reading and we'll share our favorite waterfowl shotgun shells on the market for 2023.
For those of you who love reading about shotgun shells, click HERE to go to our Buyer's Guide.
The Best Duck Hunting Shells
Hevi-Shot 12 ga HEVI XII 3" #4 1-1/8 oz
Federal Black Cloud TSS 3" 20 ga #3 & #9 1 oz
Kent Fasteel 2.0 Precision Steel 12ga 3-1/2" #4 1-3/8 oz
Remington Nitro Steel 12 ga 3" #4 1-3/8 oz
Browning Wicked Blend 12 ga 3" #2 and #4 1-1/4 oz
Specs
Muzzle Velocity: 1,400 fps
Projectile: Steel
Weight: 1-¼ oz
Pros
Affordable
High Velocity
Non-toxic
Easy to find
Cons
Some prefer premium options
Why We Chose It
When we think of the best shotgun shells for duck hunting, naturally, we look at Winchester. Winchester has provided generations of hunters with reliable, high-quality rounds, and the Winchester Drylok Super Steel 12 gauge shells definitely pay homage to this legacy.
But the name alone doesn't make this shotshell the best for duck hunting. Waterfowl hunters need ammo that performs well in adverse weather conditions, has a tight pattern, high velocity, and are affordable and easy to find.
As lead shot becomes more regulated, having a good steel shot round is essential to legally blindsiding mallards and wood ducks every time you pop out of the duck blind. As duck hunters are often hunting from the water or even a boat, the double-seal wad system means your powder is always dry and ready to go whenever you squeeze the trigger.
The 1,400 fps muzzle velocity and 1 ¼ ounce payload are more than enough to fell ducks up to 40 yards away with relative ease.
The Winchester Drylok is a tried-and-true design that won't let you down in the field. Although some duck hunters prefer more exotic loads, you can't go wrong loading your favorite duck gun with 3" magnum Winchester Drylock ammo!
Hevi-Shot 12 ga HEVI XII 3" #4 1-1/8 oz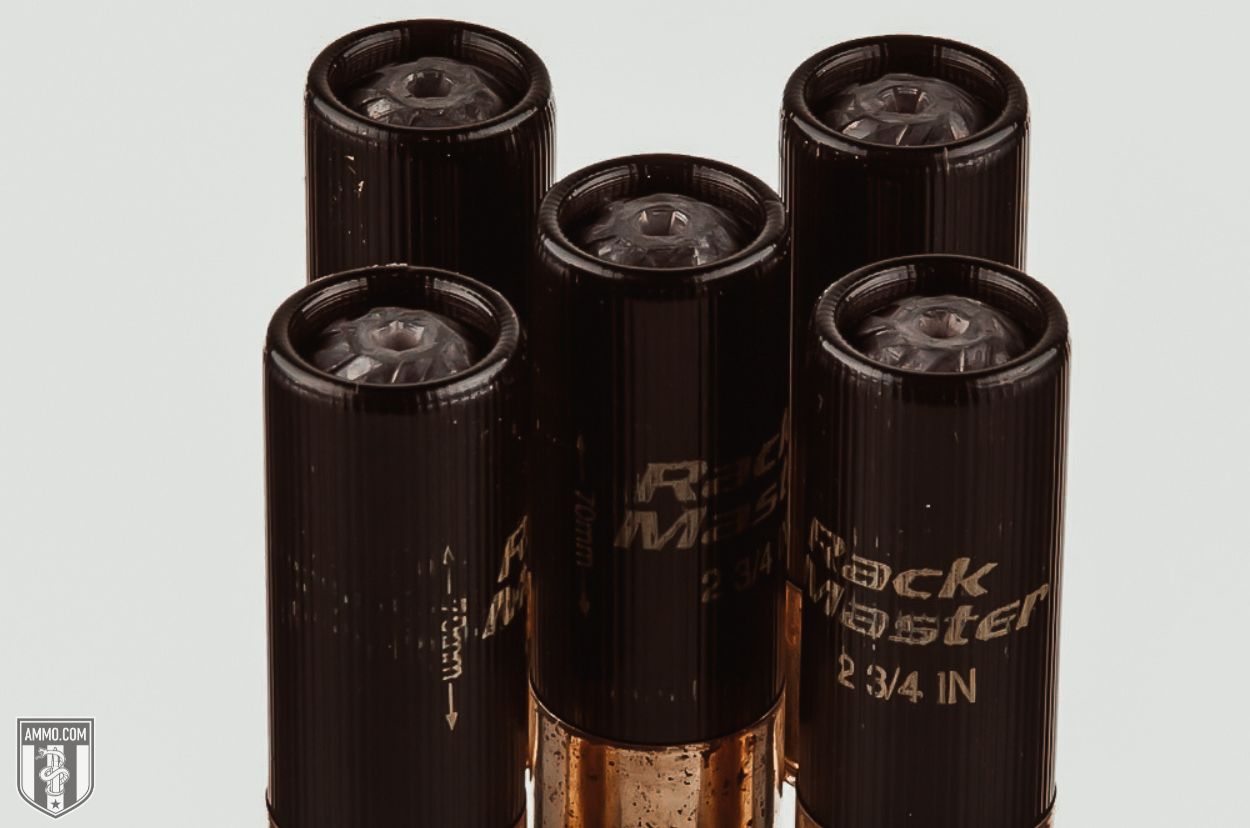 Specs
Muzzle Velocity: 1,500 fps
Projectile: Tungsten Alloy shot
Weight: 1 1/8 oz.
Pros
Dense payload
Tungsten shot
High velocity
Excellent grouping
Cons
Why We Chose It
Ask any modern duck hunter which shotgun shells are best for honker hunting, and you'll surely get plenty of recommendations for the HEVI-XII. This exquisitely designed shotgun shell includes tungsten shot that is denser than steel and safer than lead (which is probably illegal where you live for duck hunting anyway).
Tungsten shot is denser than bismuth, steel, and lead. Which means the HEVI-XII payload gives you a lot more bang for your buck. This means that HEVI XII shot has a density of 12 g/cc (grams per cubic centimeter) which is around 53% more dense than steel shot.
This translates to more pellets on target, deeper penetration, and more trips out into the lake for your hunting dog to retrieve all the ducks you've nailed.
Although HEVI-XII can sometimes be hard to find, most duck hunters will tell you that it's worth the price of admission as this shotshell simply works every time!
Federal Black Cloud TSS 3" 20 ga #3 & #9 1 oz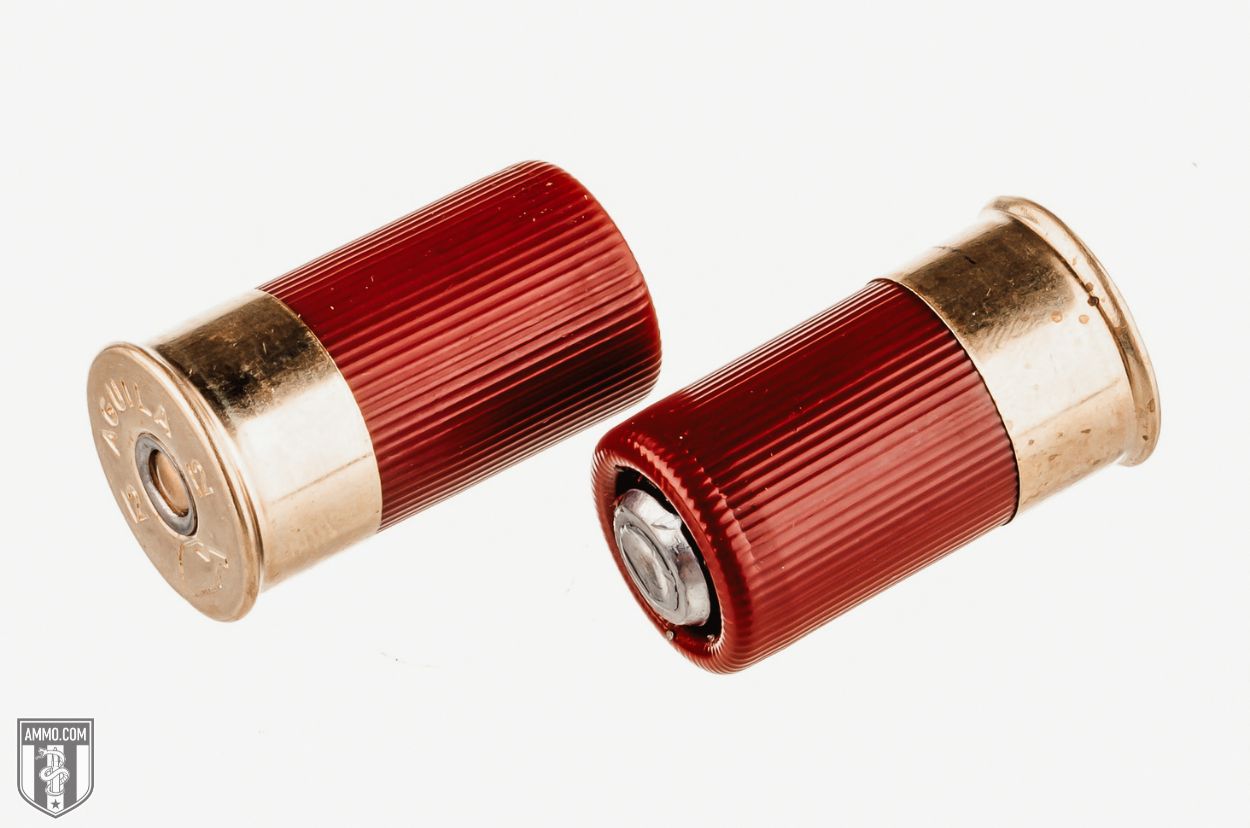 Specs
Muzzle Velocity: 1,350 fps
Projectile: Tungsten/Steel
Weight: 1 oz.
Pros
High quality
Non-toxic tungsten and steel shot
Higher Density
Tight pattern through most chokes
Cons
Only available seasonally
Why We Chose It
Although we typically recommend a 12 gauge shotgun for duck hunting, Federal Premium Black Cloud TSS ammo is one low-recoil option we will make an exception for.
Combining #3 and #9 shot in one hull, the Black Cloud TSS (Tungsten Super Shot) maintain their velocity farther, penetrate deeper and hit harder than any waterfowl payload has before.
The secret to the lethality of the Black Cloud TSS lies in the Flitecontrol Flex wad, which opens from the rear instead of the front like traditional wads. The result is incredibly dense and repeatable shot patterns that have an effective range past 50 yards through all standard waterfowl chokes.
Comprised of 60% heavyweight TSS pellets and 40% Flitestopper Steel shot, the Black Cloud TSS shotshell unleashes a swarm of shot that leaves no chance of escape for any drake that finds itself in your sights.
Although Federal Black Cloud TSS is only available seasonally, it is well worth the price of admission if you are serious about duck hunting.
Kent Fasteel 2.0 Precision Steel 12ga 3-1/2" #4 1-3/8 oz
Specs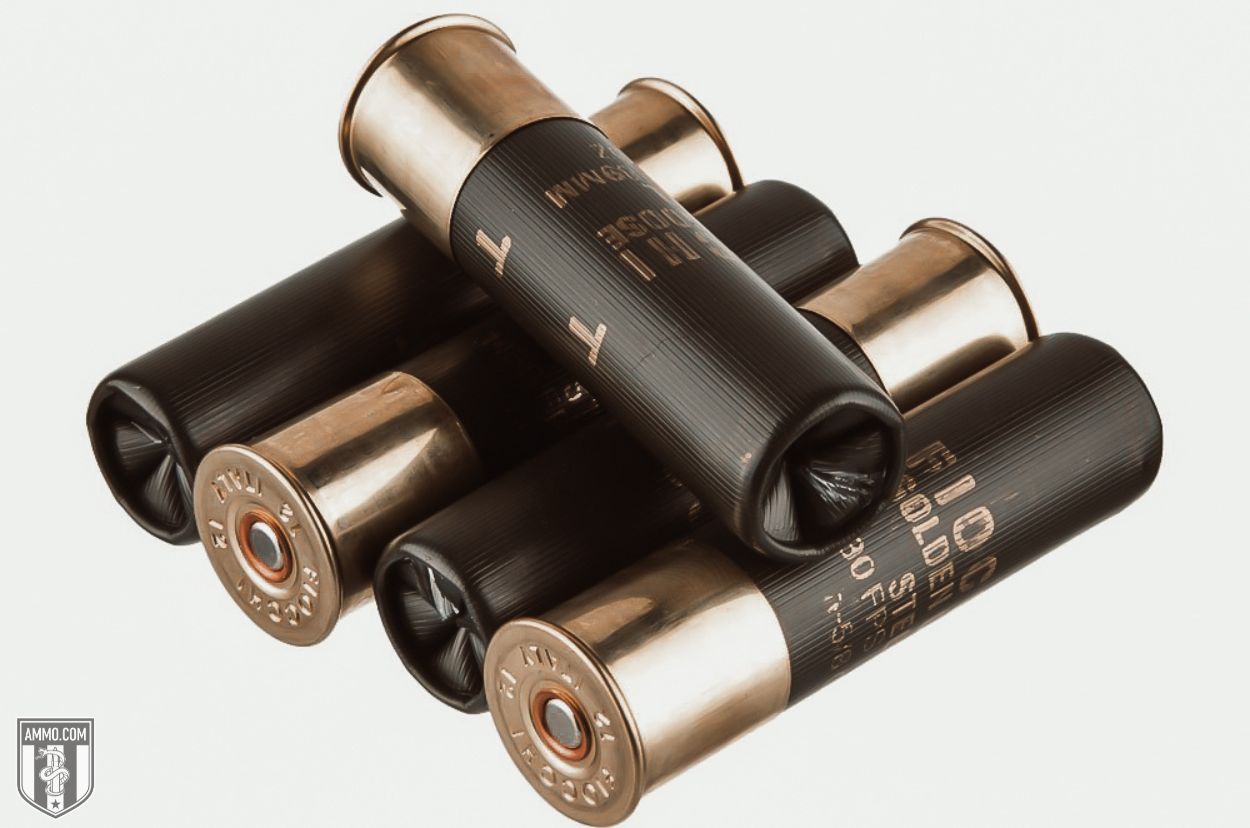 Muzzle Velocity: 1,550 fps
Projectile: Zinc-plated steel
Weight: 1 3/8 oz.
Pros
Safe in fixed choke barrels
Non-toxic
Tighter grouping at longer distances (depending on choke, of course)
High-quality
Versatile
Cons
Why We Chose It
If you're serious about shotgun hunting, then you're probably well aware that Kent makes phenomenal shells for all sorts of activities. With multiple loads for turkey, goose, upland game, and deer hunting, Kent truly has a shell for all seasons.
But if you're looking to whack some waterfowl out of the sky quickly and efficiently, then Kent Fasteel 2.0 is what you need to load in your duck gun.
Development of the Fasteel began around the wad, which has proven time and time again that it can produce boringly repetitive shot patterns in both semi-autos and in cold temperatures. A tight pattern is essential for putting down descending mallards ethically and quickly.
Kent Fasteel 2.0 was developed with duck hunting in mind, as the shot is zinc-plated while the head is nickel-plated. This adds a level of corrosion resistance to your ammo that ensures proper feeding and function in even the worst conditions.
Although Kent ammo is sometimes hard to find and will blast a few holes in your wallet, the incredibly consistent performance keeps dedicated duck hunters coming back time and again to load their shotguns with Kent Fasteel 2.0.
Remington Nitro Steel 12 ga 3" #4 1-3/8 oz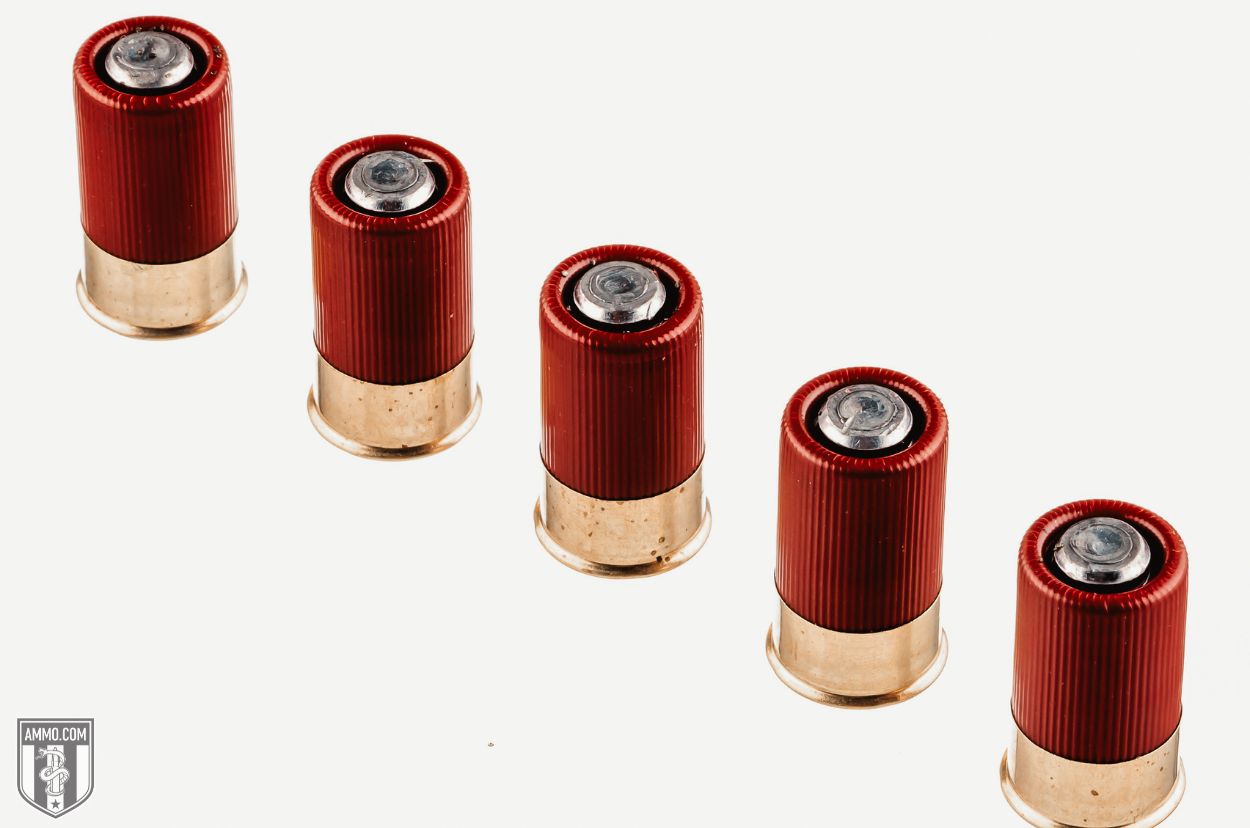 Specs
Muzzle Velocity: 1,300 fps
Projectile: Steel
Weight: 1 ⅜ oz.
Pros
Affordable
Lead-free
Consistent performance
Cons
Some premium loads perform better
Why We Chose It
If you're looking for a low-cost, no-frills round that will bring home the duck, then you can't go wrong with Big Green.
Remington's Nitro Steel line of duck hunting ammo is nothing special to write home about. However, when you need a round that simply works then Nitro Steel will get the job done.
Although it lacks a lot of the special features offered by other premium loads, Remington Nitro Steel ammo is consistent and deadly in the right hands. However, we'd recommend that you take it out and test it before duck season this year, just to evaluate how it patterns in your shotgun.
Browning Wicked Blend 12 ga 3" #2 and #4 1-1/4 oz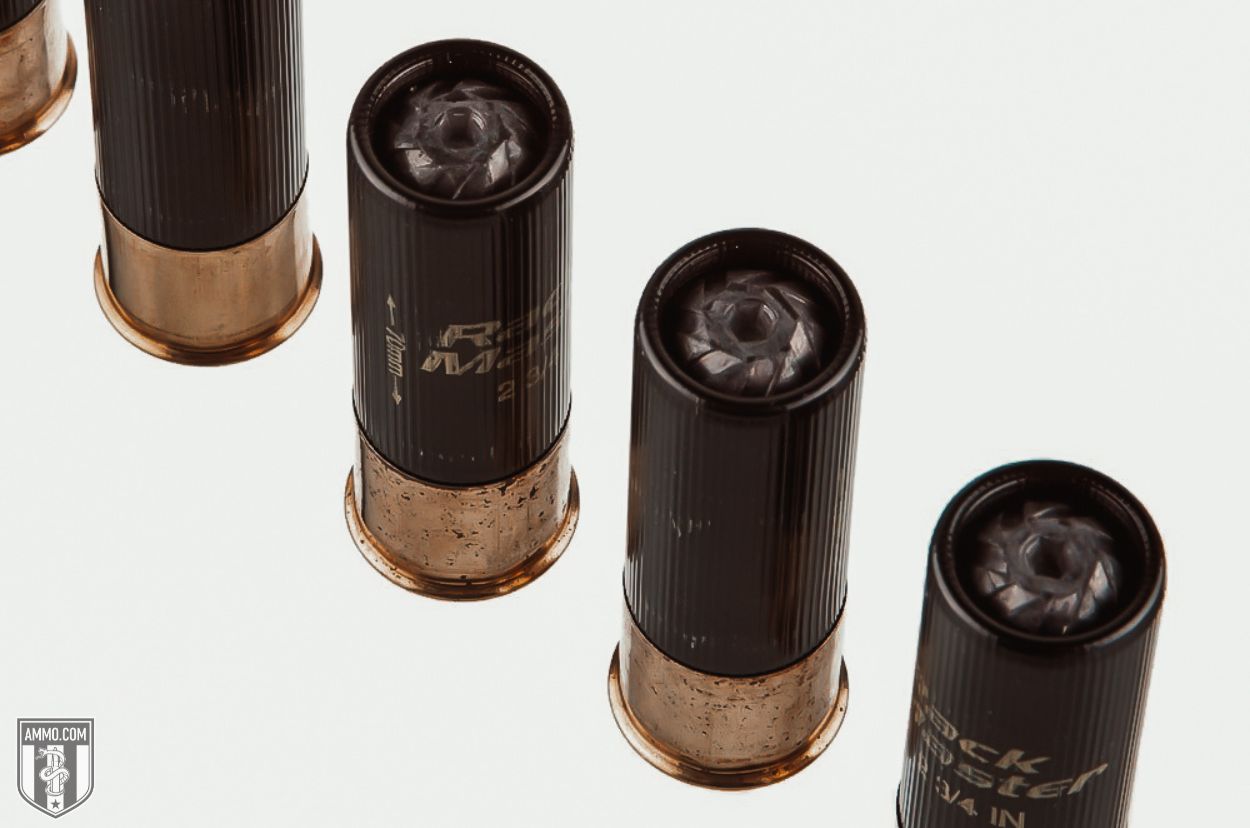 Specs
Muzzle Velocity: 1,450 fps
Projectile: Steel & Bismuth
Weight: 1 1/4oz
Pros
Steel and Bismuth shot blend
High velocity
Works well with most chokes
Cons
Why We Chose It
We've got to hand it to the marketing department at Browning for providing an absolutely amazing name for such an excellent duck-hunting shotgun shell.
The Wicked Blend is comprised of 70% zinc-plated steel and 30% copper-plated bismuth pellets. Combining the denser bismuth with plated steel means you'll get a good mixture of dense payload at an affordable price.
On top of those benefits, the proprietary Wicked Wad increases pattern density for those long downrange shots. We found this load to be extremely versatile, working well for both duck and goose hunting.
Although this ammo might be a little hard to find, if you can get it you won't be disappointed when you unload on a flock of descending waterfowl.
Parting Shots
There's nothing worse than having a duck recipe and no duck to go with it. While shotgun ammo isn't the only thing to consider when planning a feast, it is a big factor when it comes to ensuring you have enough Duck a l'Orange to put on the table.
If you follow our recommendations above, we have no doubt that you'll have more than enough roast duck to go around at your next hunting gettogether with your hunting buddies. And if you'd like to place your order now, click HERE to return to the top.
But if you'd like to learn more about choosing the best duck-hunting shotgun shells, scroll down to our Buyer's Guide.
Buyer's Guide
Welcome to our Duck Hunting Shotgun Shell Buyer's Guide! We've given you a lot of options above, but do you know why we love those shells, or are you interested in learning how to choose the best ones for you?
Shotgun shells are incredibly versatile and can fill multiple hunting roles. However, knowing how each one fits into your hunting arsenal is critical for success in the field.
If you're ready to set out some decoys and experience the thrilling art of waterfowl hunting, we're about to break down the basics in this section.
Choosing the Best Shotshells for Duck Hunting
If you've already done any research on duck-hunting shotshells, you've certainly come across many options in many flavors. Shotgun shells are so simplistic in design, yet so complicated in practice.
Fortunately, there are a few constants to consider when choosing your next box of duck shells.
First, think about the size of the pellets. The pellets inside the shotgun shell are also called "Shot." Larger shot are for larger game but are actually characterized by smaller numbers (think 00 - double-aught buckshot).
A medium-sized to smaller shot is better for ducks, geese, pheasants, and other winged critters. Since we're shooting for the latter in duck hunting, stick with a #3, #4, or #5 shot size.
If shot size is somewhat confusing to you, check out this article: Buckshot vs Birdshot. Also you can reference the graphics below: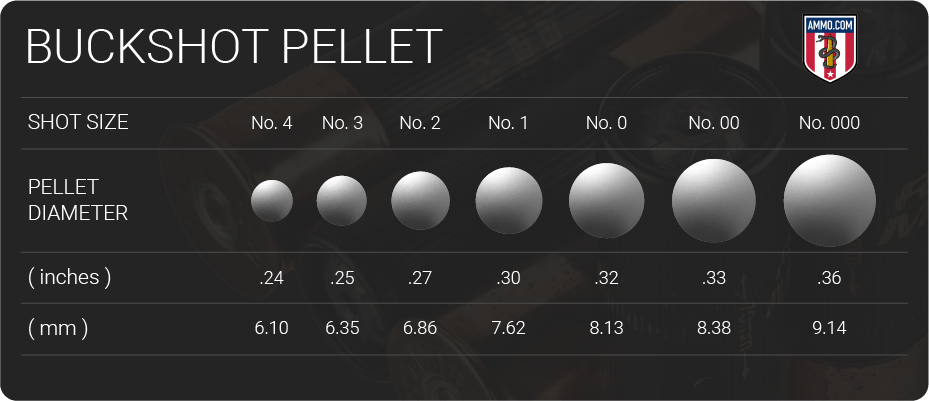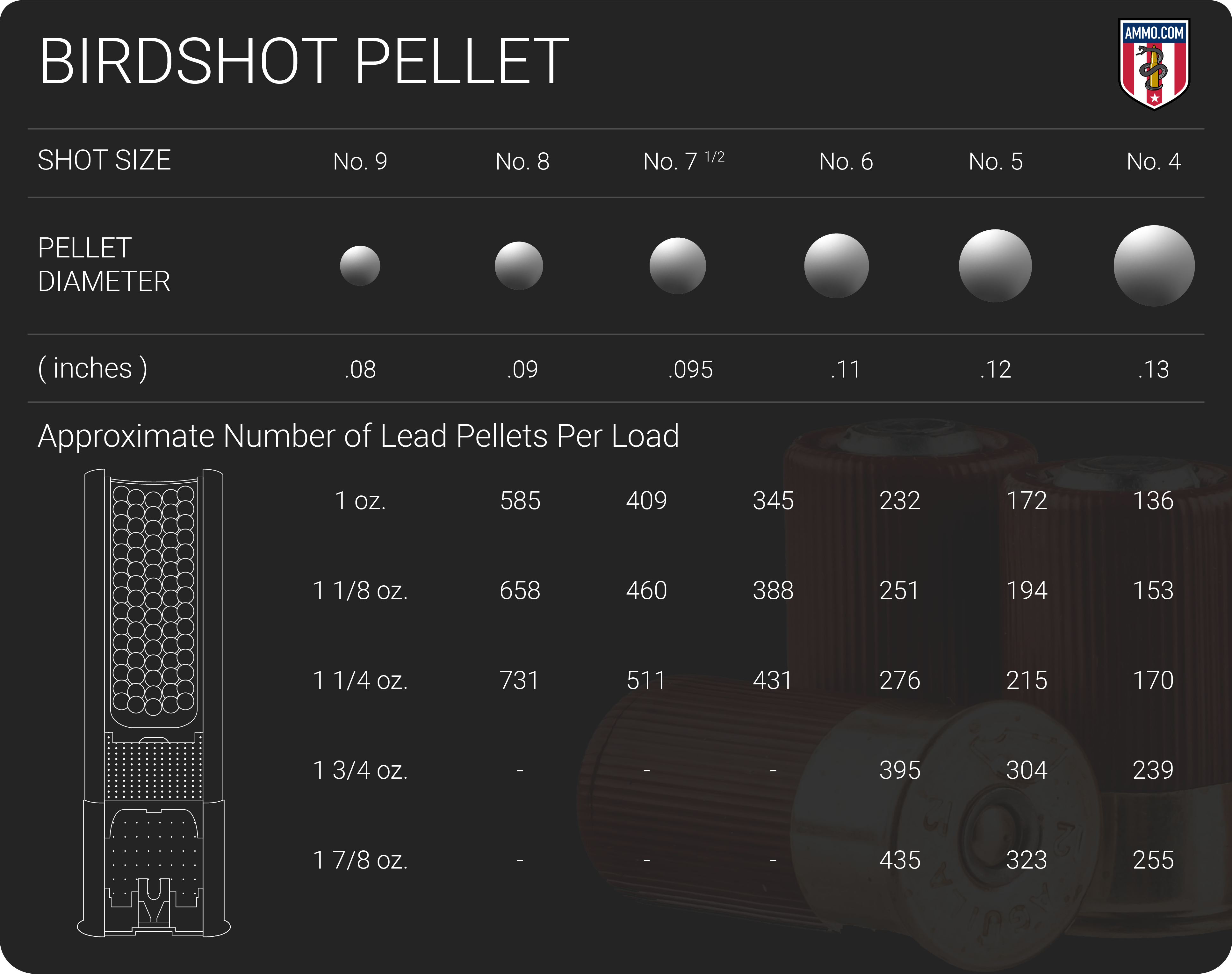 Next, you'll need to consider the material of the shot. Naturally, lead is out since so many states and territories prohibit its use anymore. So, ammo manufacturers had to get creative and waterfowl loads are now stuffed with steel pellets, tungsten, or bismuth shot instead of lead.
Tungsten is more dense than steel or bismuth, but it's also more expensive. Bismuth is denser than steel loads and slightly more expensive. The denser the pellets, the higher the pellet count, and the higher your chances are of hitting a soaring mallard.
Lastly, you should consider taking a few boxes of various shotgun shells to the range to test the density pattern of the shotgun shell with your choke. A shotgun choke is situated at the end of the barrel and greatly affects patterning. Choke tubes, full chokes, aftermarket chokes, and non-existent chokes will all factor into which shotgun shells are best for your next duck hunt.
Some chokes perform better with the Apex TSS, and others like the no-frills Remington ammo listed above. So, testing is going to be the key to finding your perfect shotgun shells for your duck gun.
Shotgun Shell Sizes Explained
You'll notice we listed a broad array of shotgun ammo above. We did this because some of our darling readers will need different sizes and gauges, and the best way to cover that is by listing many options.
For example, if you head out to your duck blind with a brand new box of shotgun shells, only to realize they won't fit in the chamber of your Beretta 12 gauge, you'll have the worse walk of shame you could imagine (I'm not speaking from experience, I promise).
Before placing an order for your next shotgun shells, check the specs and ensure the shotshell length is appropriate for your shotgun. You can easily do this by looking at the shotgun's chamber. Most have the recommended shotshell size listed on them.
Also, keep in mind you can use a smaller shotgun shell but not a larger one. In the case of ammo, the "If it seats, it yeets" isn't always a safe or effective rule to follow. So, get the right size or smaller shell, despite what actually fits.
Back to the Top
Now that you have a clearer understanding of choosing the best duck hunting shotgun shells, you can click HERE to go back to our top picks!