Founding Fathers Quotes on Standing Armies and Quartering Troops in the Third Amendment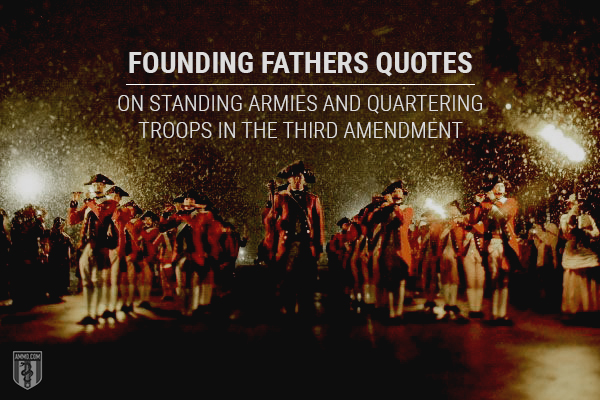 Imagine the military showing up at your home and demanding that you host soldiers – with no remuneration and for an indefinite period of time. It sounds insane, but this was, in fact, a normal occurrence at the time of the American Revolution. Indeed, one of the "Intolerable Acts" specifically provided for the alleged "right" of the British government to house its soldiers in private homes of its choosing. This was a bit of a collective punishment as well: Unruly soldiers dropped on your community could raise a lot of havoc.
The American Bar Association has referred to this as the "runt piglet" in the Bill of Rights. It has never been the primary basis of a Supreme Court decision throughout the entire history of the nation. It has been cited in a secondary manner regarding the right to privacy and the right of a person's home to be free of intrusion from agents of the state. Part of why this has been a largely non-controversial topic in American Constitutional history is simple – there have been very few invasions on American soil requiring the quartering of soldiers.
This Amendment is somewhat related to the Second as well. The Second allows for an armed populace under the assumption that America would not have a large standing army. Now we have both a large standing army and constant attempts at undermining the armed populace.
The Amendment is generally understood as not applying to the police.