Founding Fathers Quotes on Government, Democracy, and Placing Power in the People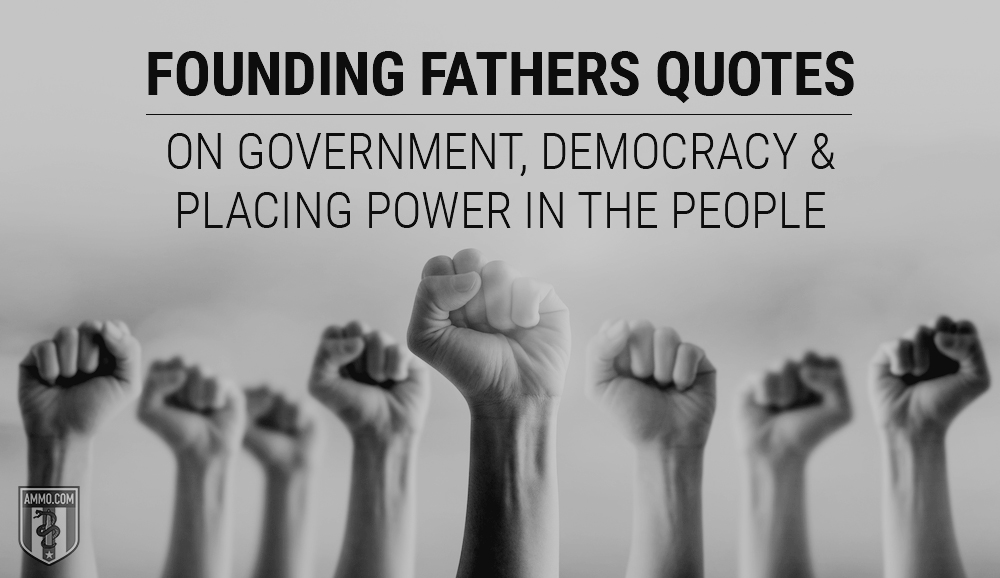 The views of the Founders on the subject of democracy are complicated and difficult to articulate in sound bites. On the one hand, the Founders championed seating power in the people of the nation rather than an aristocracy or a monarch. On the other hand, they all feared the power of King Mob and the tyranny of the majority over a minority. To that end, the Constitution is filled with a number of measures that prevent the majoritarian rule of simple democracy.
The government was never seen by the Founders as a provider of anything but a very generalized common security. Laws were seen as more important than men. At best, the government was seen as a necessary evil to allow for the continued functioning of a peaceful society. Those who sought power through the government, rather than seeking to serve their countrymen, were implicitly distrusted.