Founding Fathers Quotes on Guns and the Second Amendment's Right to Keep & Bear Arms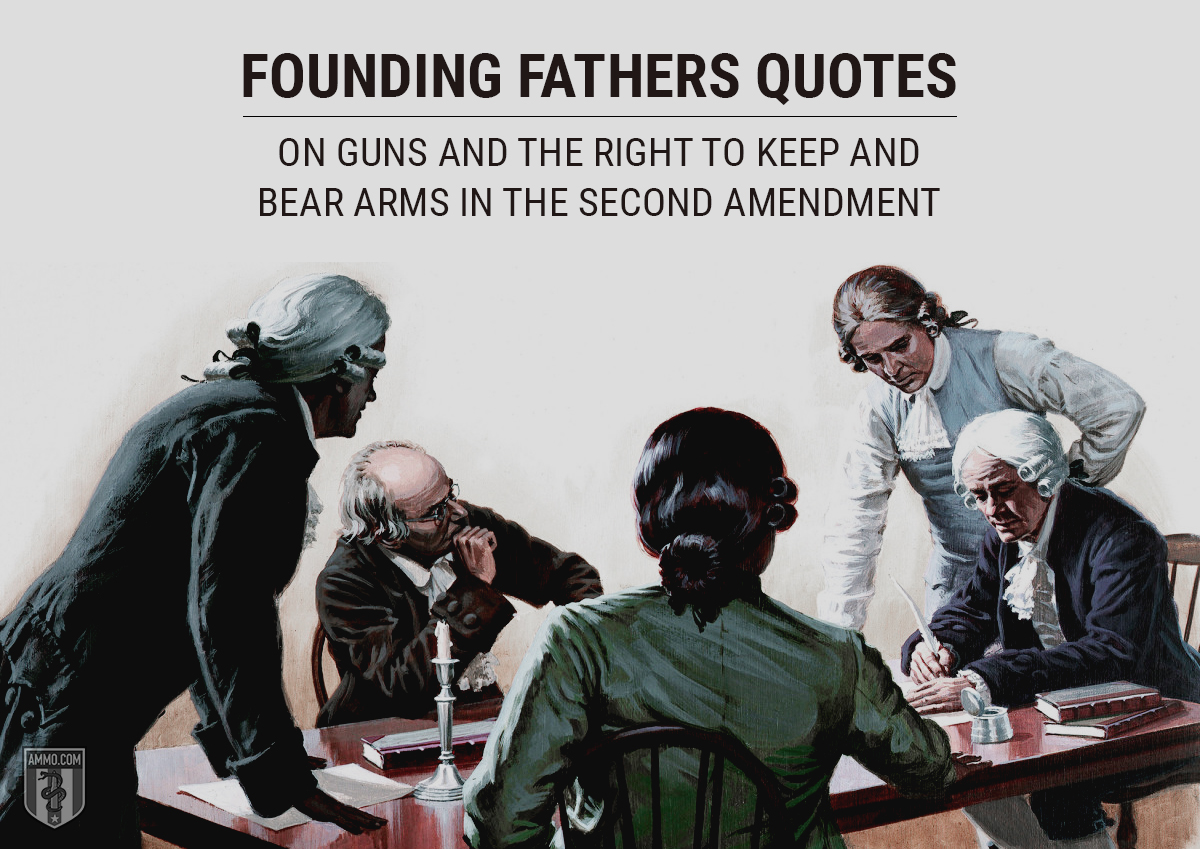 The Second Amendment is perhaps one of the most straightforward Amendments in the Bill of Rights. Yet, it remains one of the most controversial, mostly due to the clause regarding "a well regulated militia" – a topic we've written about before.
While the freedom of association clause in the First Amendment is one of the most eroded in the Constitution, the Second Amendment is perhaps the most under attack. Few would argue in favor of repealing the First Amendment or even ignoring it because it is politically inconvenient. However, this is precisely what the champions of gun control advocate for – either radical abridgements of the Second Amendment or its direct repeal. Fortunately, there are also well-funded organizations fighting these forces in the American political sphere, but it is a tough and constant battle.
It's not there for hunters. The Founders were very clear: The Second Amendment exists for citizens to protect themselves against tyranny.