Founding Fathers Quotes on Family, Friends, and Seeking Wisdom Through Relationships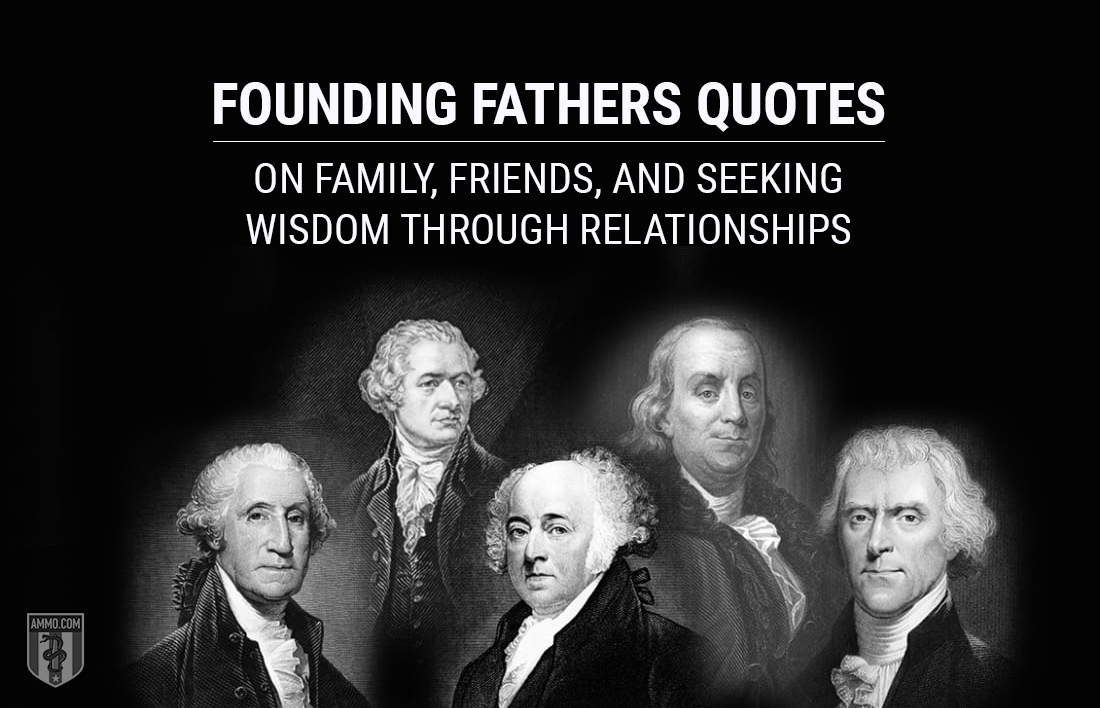 While the art of statecraft was important to the Founders, they had lives outside of creating a nation. Far more important to the Founders were their friends and families. And unsurprisingly, many of the Founders counted themselves as lifelong friends. Even in the example of rivals John Adams and Thomas Jefferson, a mutual respect and lifelong correspondence found the two becoming fast friends. The tales of their enmity are not entirely untrue, but paint an inaccurate picture. Each considered the other to be one of the only men alive who could understand his position in life.
To this end, the Founders have a number of insights into both friendly relations and family life. While not necessarily about political philosophy, they contain valuable wisdom for those seeking to navigate their home and social relations.