Founding Fathers Quotes on the Limited Executive Powers of the United States Presidency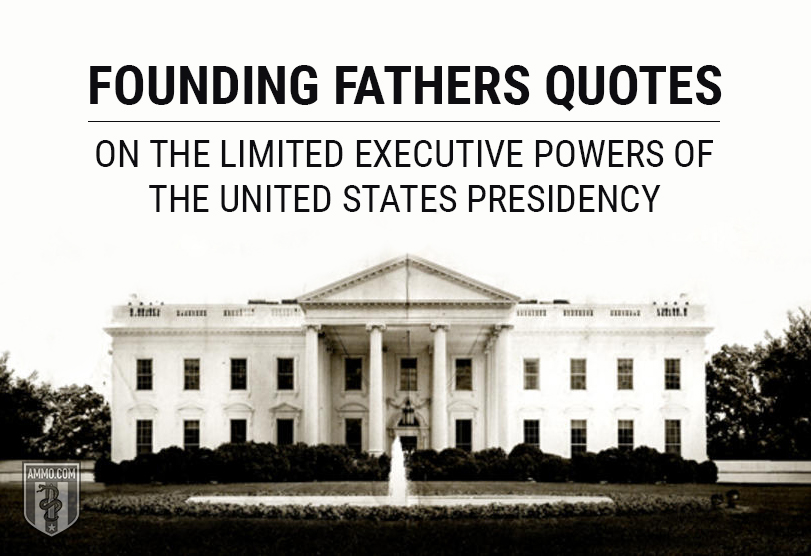 One of the unfortunate rules of power is that those who are least equipped to exercise it judiciously are the most inclined to seek it. The Founding Fathers understood this, which is precisely why the presidency was so limited in its powers. George Washington was seen as an exemplar of what a president should be precisely because he accepted power only reluctantly and was happy to give it up when he felt his time was over. It wasn't until Franklin Delano Roosevelt was elected four times that anyone thought to term limit the presidency with the Constitution. Only two other men sought a third term: Ulysses S. Grant, who did so half-heartedly and mostly let his followers do the work, and Theodore Roosevelt, who ran for a non-consecutive third term the same way he did everything else – with great vigor and gusto.
The powers of the presidency have expanded greatly since the time of George Washington, making the term "imperial presidency" more than just a throwaway phrase. Executive Orders carry great weight, perhaps even more so than statutes drafted and passed by the Congress. The Founders did not foresee such a situation, which is far more akin to the British Crown's powers than to that of George Washington or any other president bar Abraham Lincoln, who presided over the nation at a time of great crisis.