Founding Fathers Quotes on the Dangers of Centralized Power in the Ninth & Tenth Amendments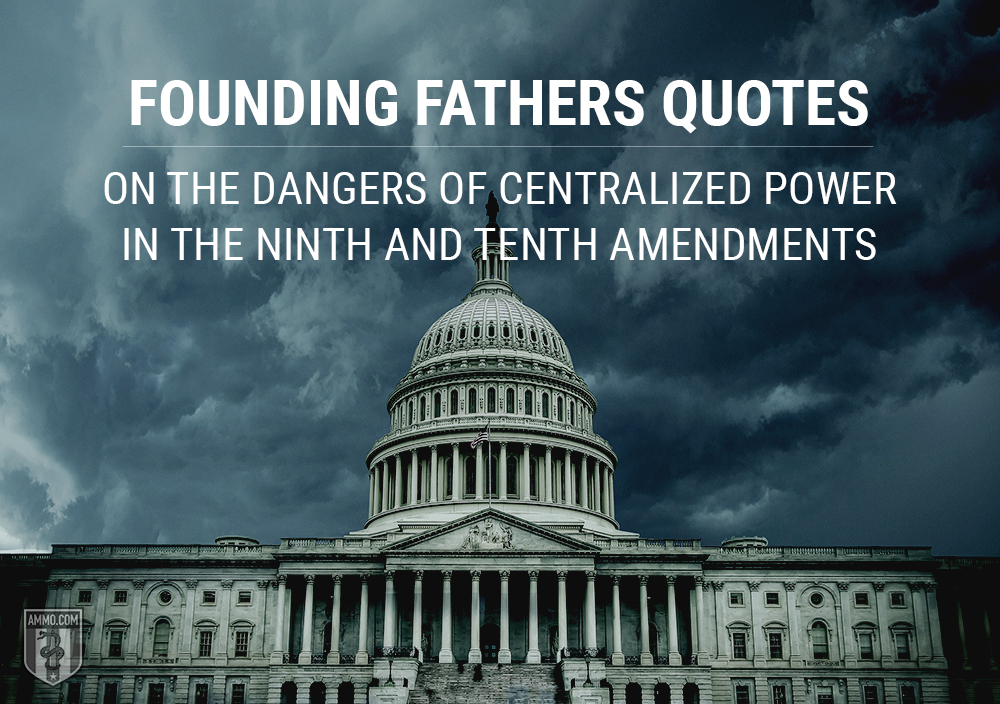 If the Crown represented anything to the Founding Fathers, it was the danger of central power. So they took pains to avoid this when drafting the new Constitution. Indeed, the Articles of Confederation period of United States history shows just how entirely distrustful Americans were of centralized power. To that end, the Constitution gives broad powers to the states while intentionally limiting federal power.
While "States Rights" have become almost inextricably identified with slavery and segregation, the actual answer is much more complex than this: The states – and private organizations – have all powers not explicitly delegated to the United States federal government. This means that virtually everything the federal government currently does is extra-Constitutional and properly the role of the 50 state governments. This is not just to provide for a decentralized government structure, but also to provide for people to be able to move from one state to another to live under laws closer to their own choosing. The Founders would never have imagined that places as far apart geographically and culturally as Alabama and California would have the same laws.