Founding Fathers Quotes on Hope for Peace, Hesitation for War & Restrictions for Military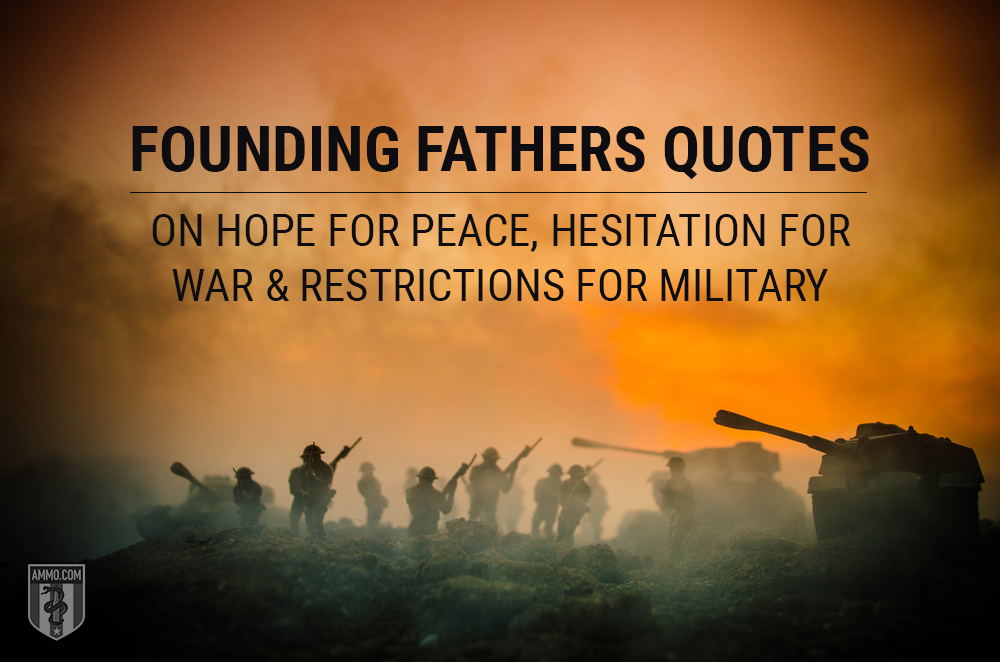 Perhaps the most disregarded principle of the early American republic is the prohibition of large, standing armies. The military budget makes up the majority of the bloated federal budget, making up more than half of all government spending. This is your tax dollars at work.
The Founders were not shy about fighting when American interests were in danger. An example of this is the little-known Barbary Wars, two wars at the turn of the 19th Century where the United States fought Barbary Pirates over the enslavement of American sailors. However, it would have been unimaginable to the Founders that wars would be fought over such abstract concepts as "democracy," where vital American interests were not in play. Peace was seen as part and parcel of a free republic, one which sought friendship and trade with all nations, rather than aggressive wars of choice and empire.
On the Military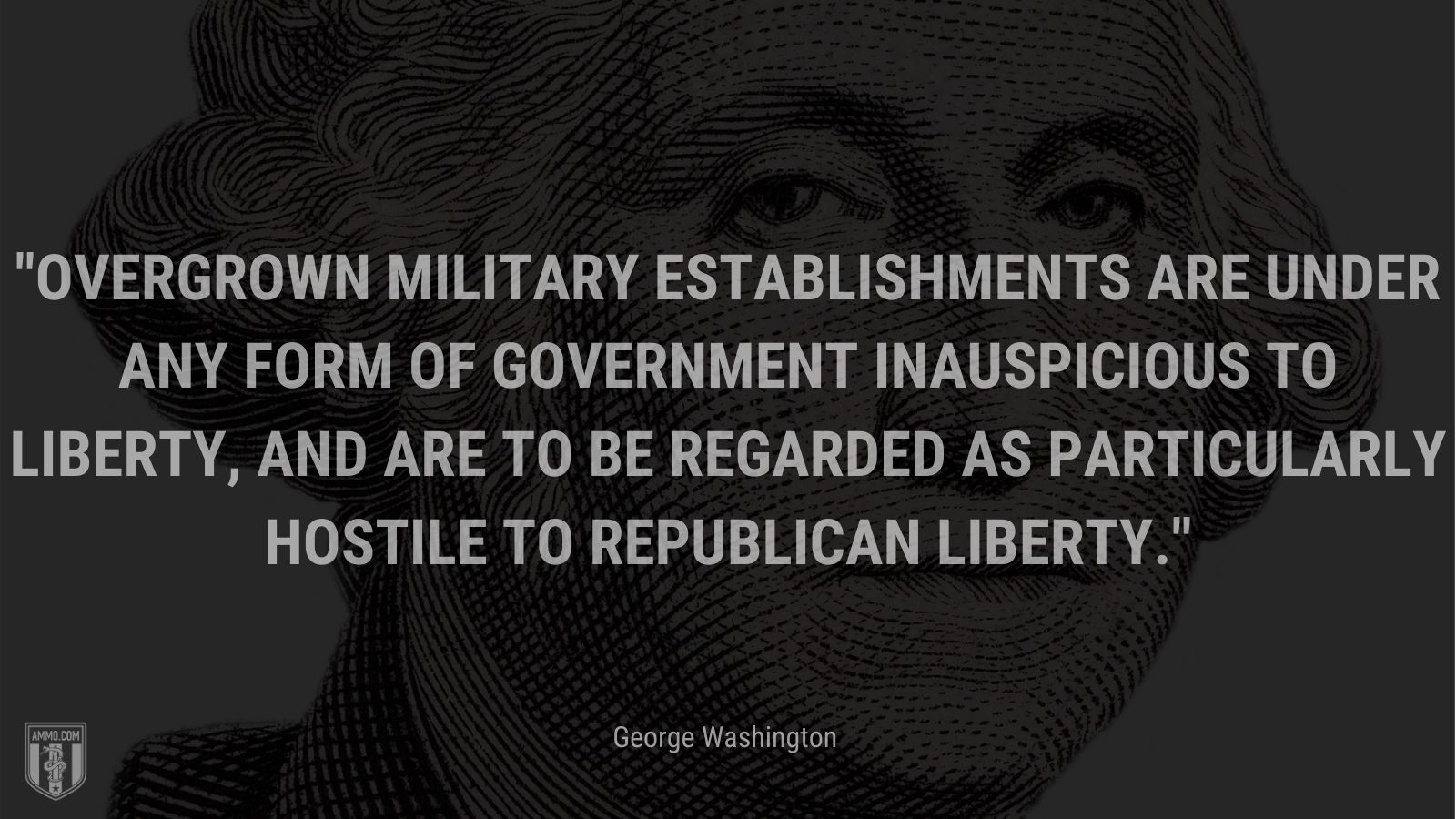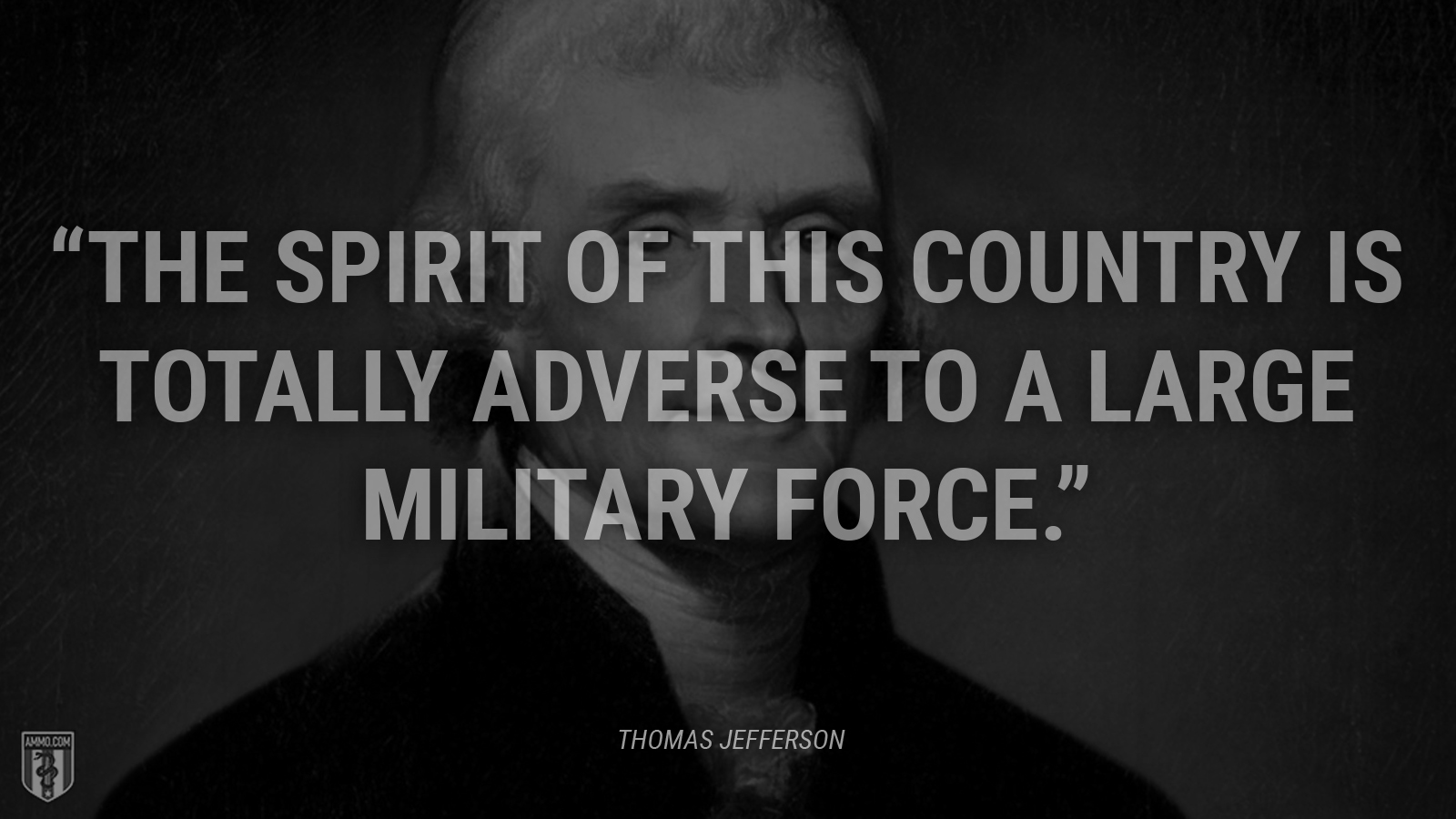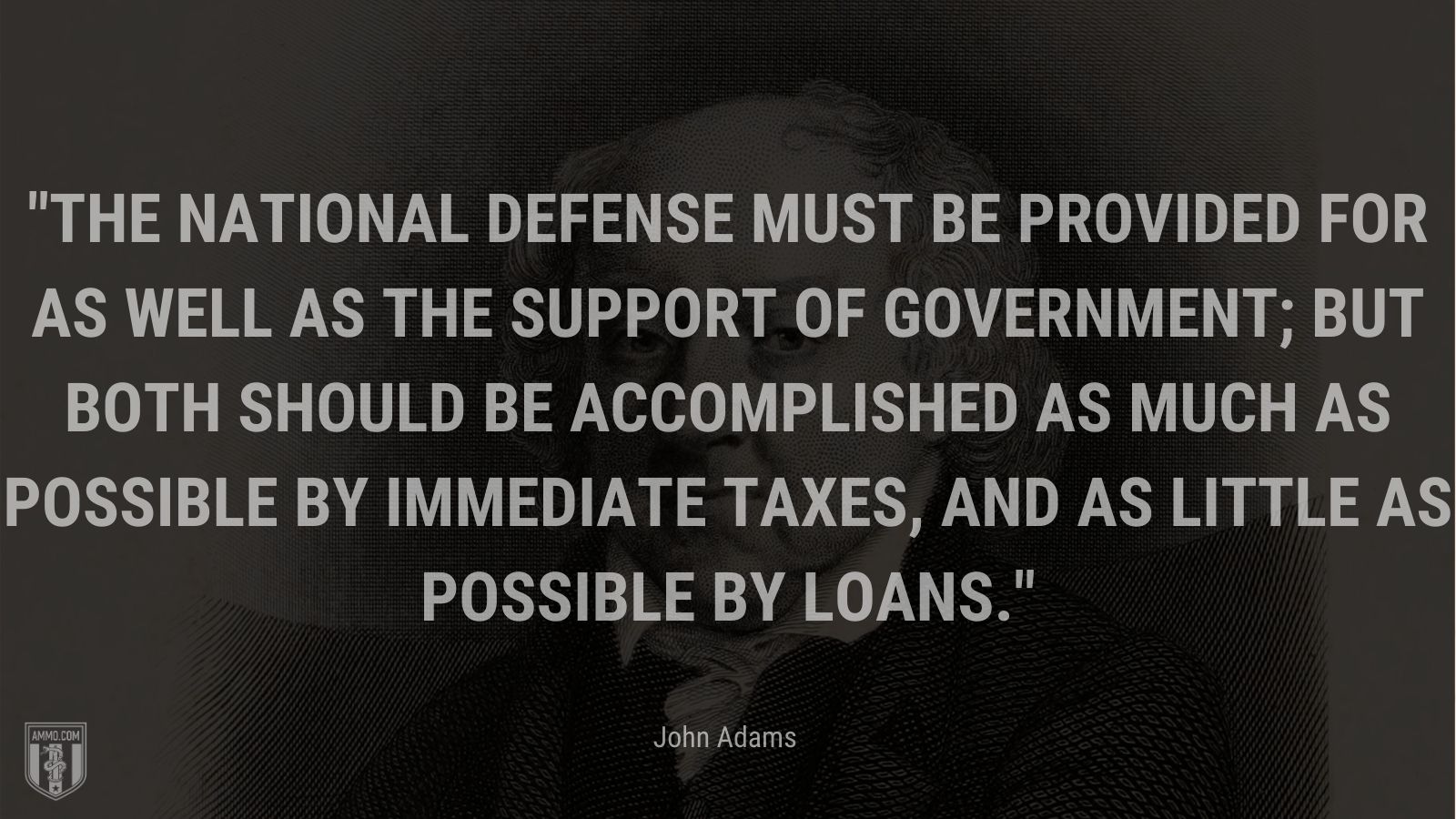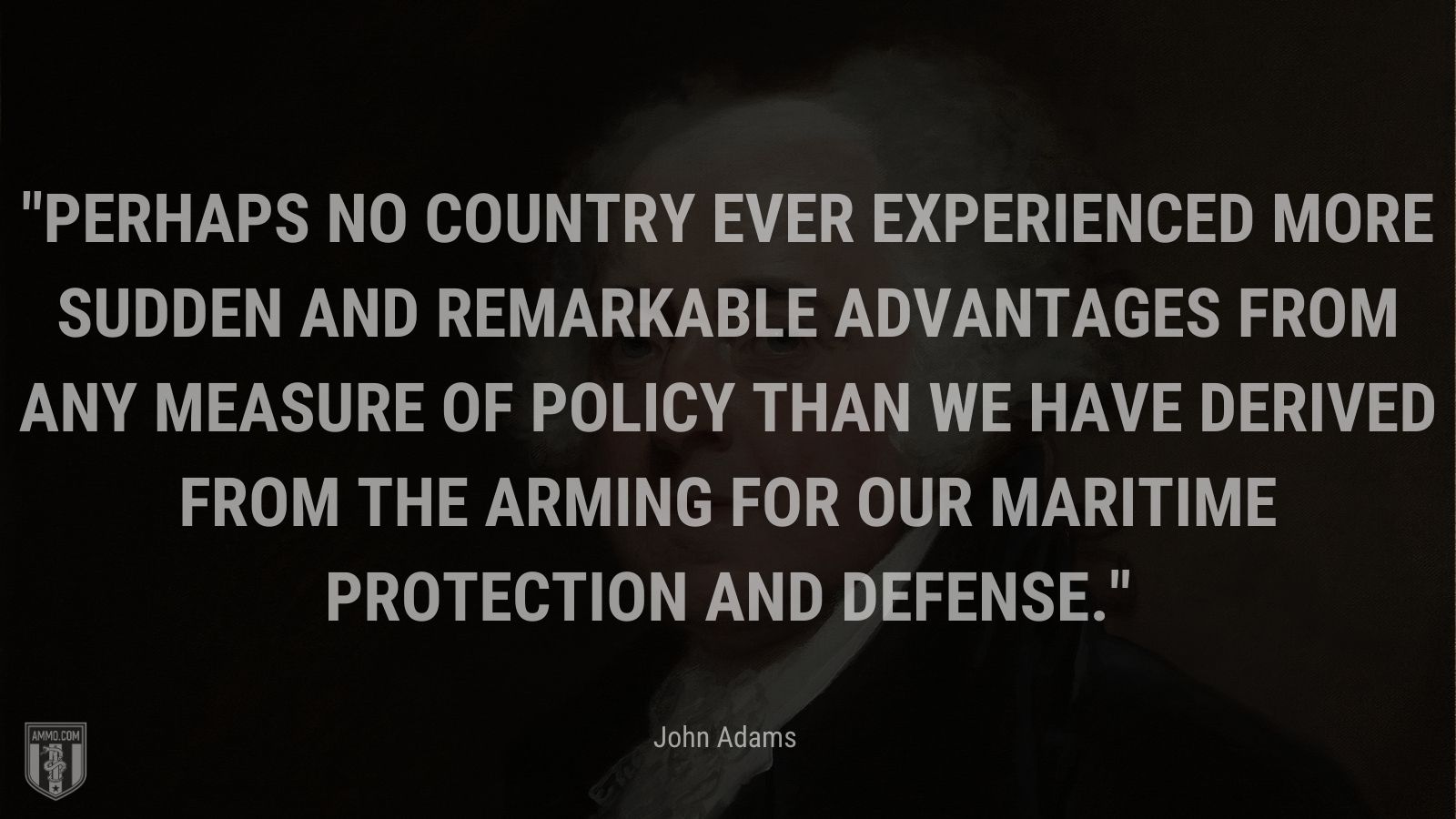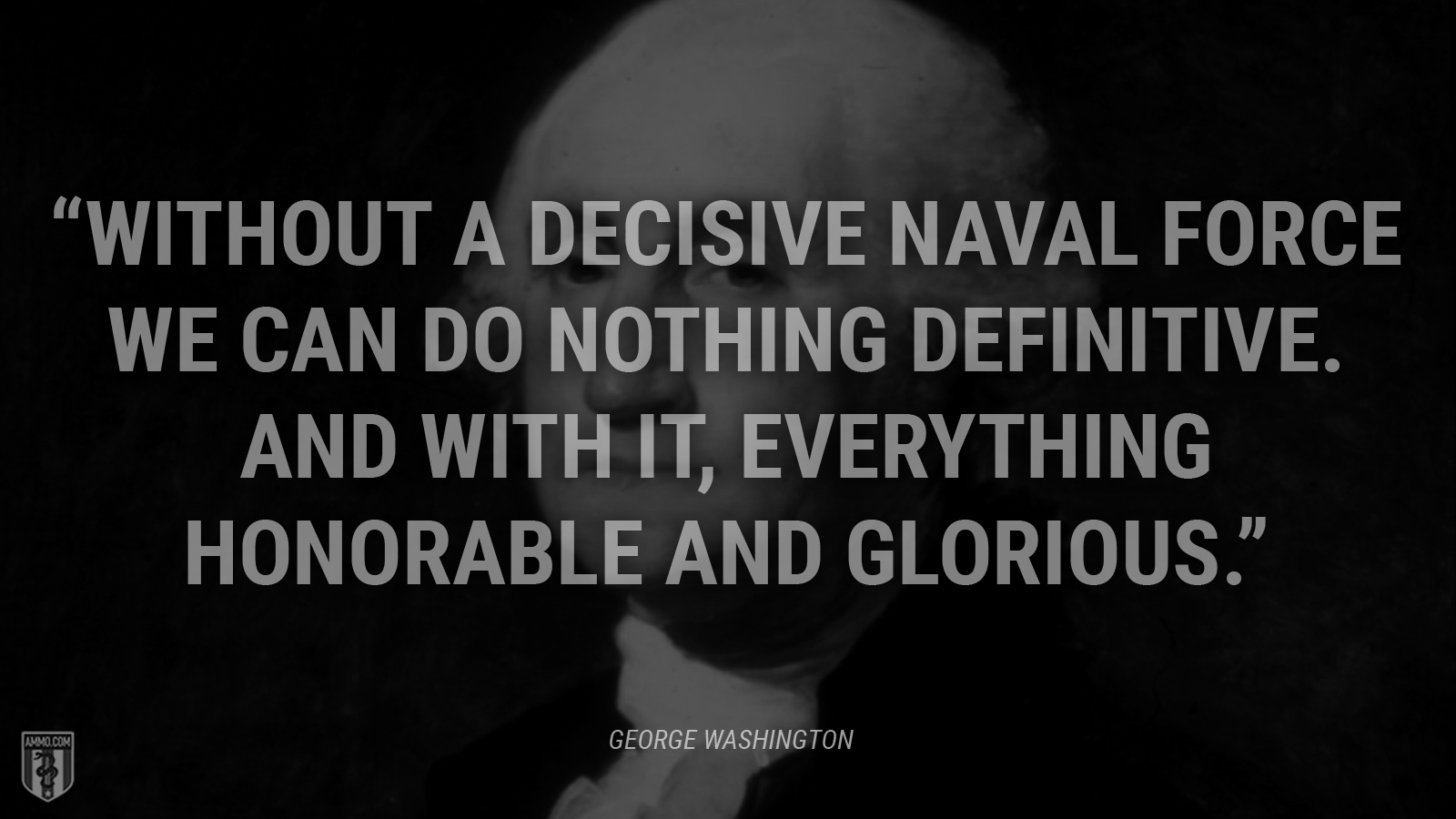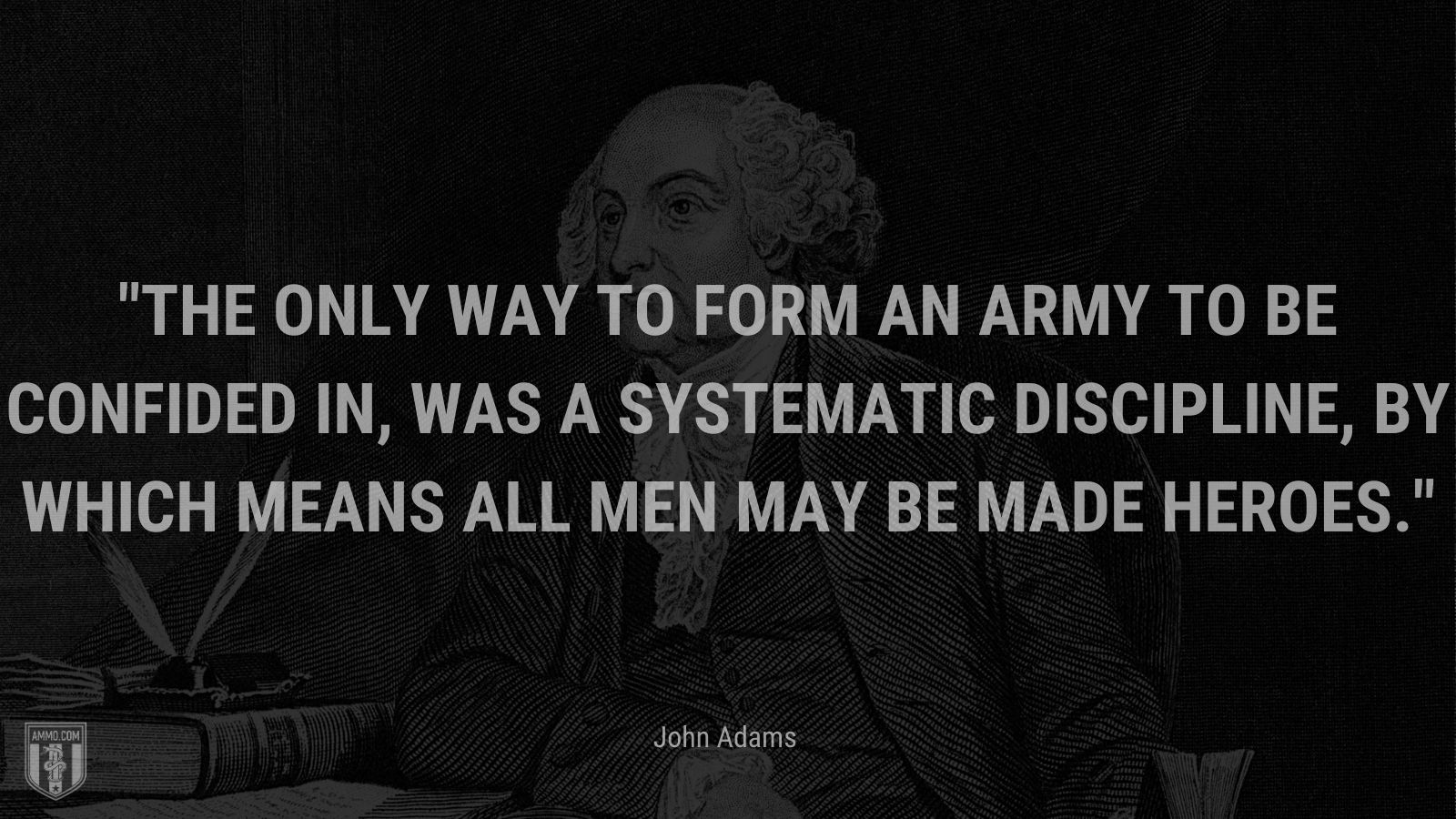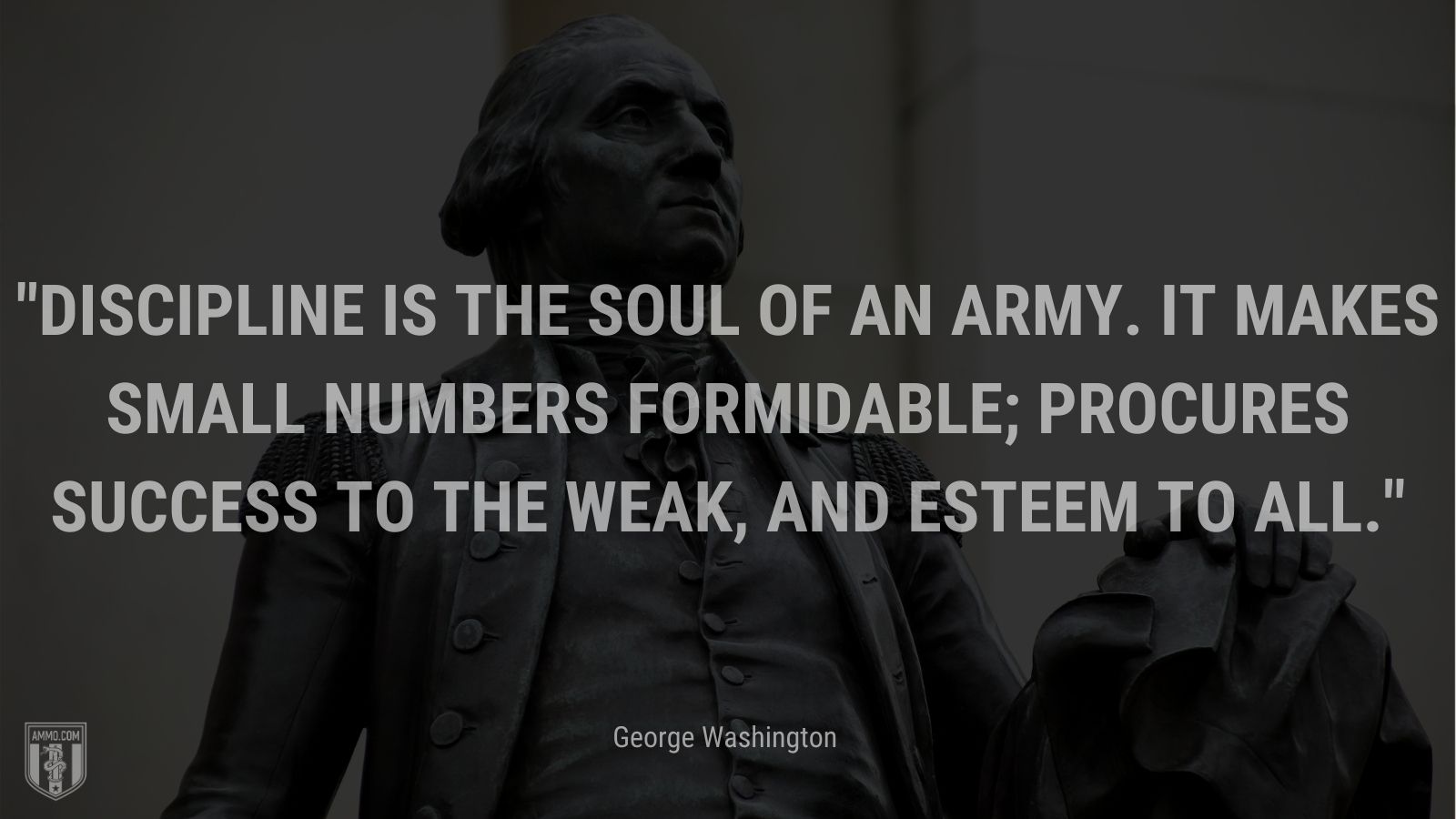 On War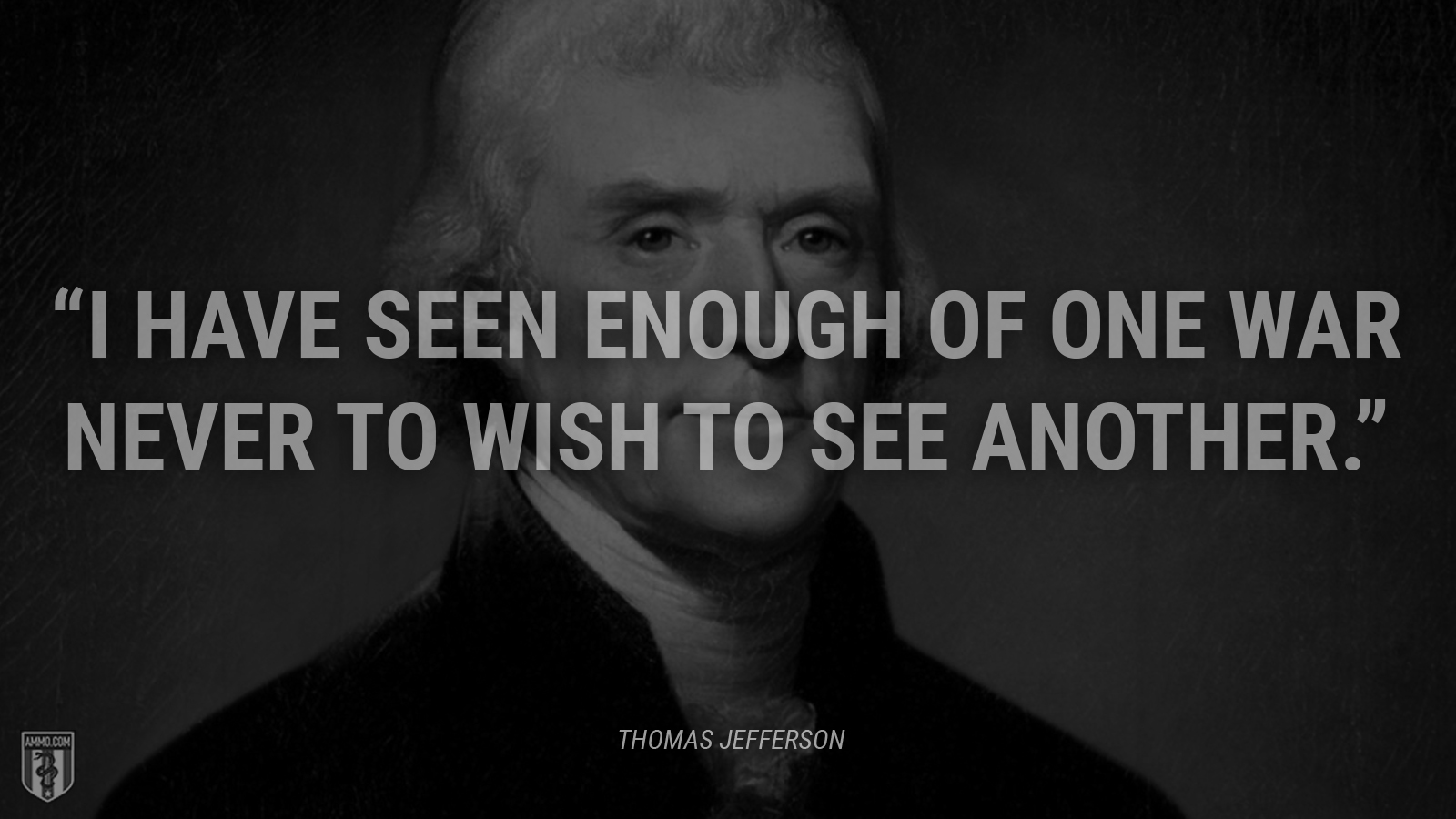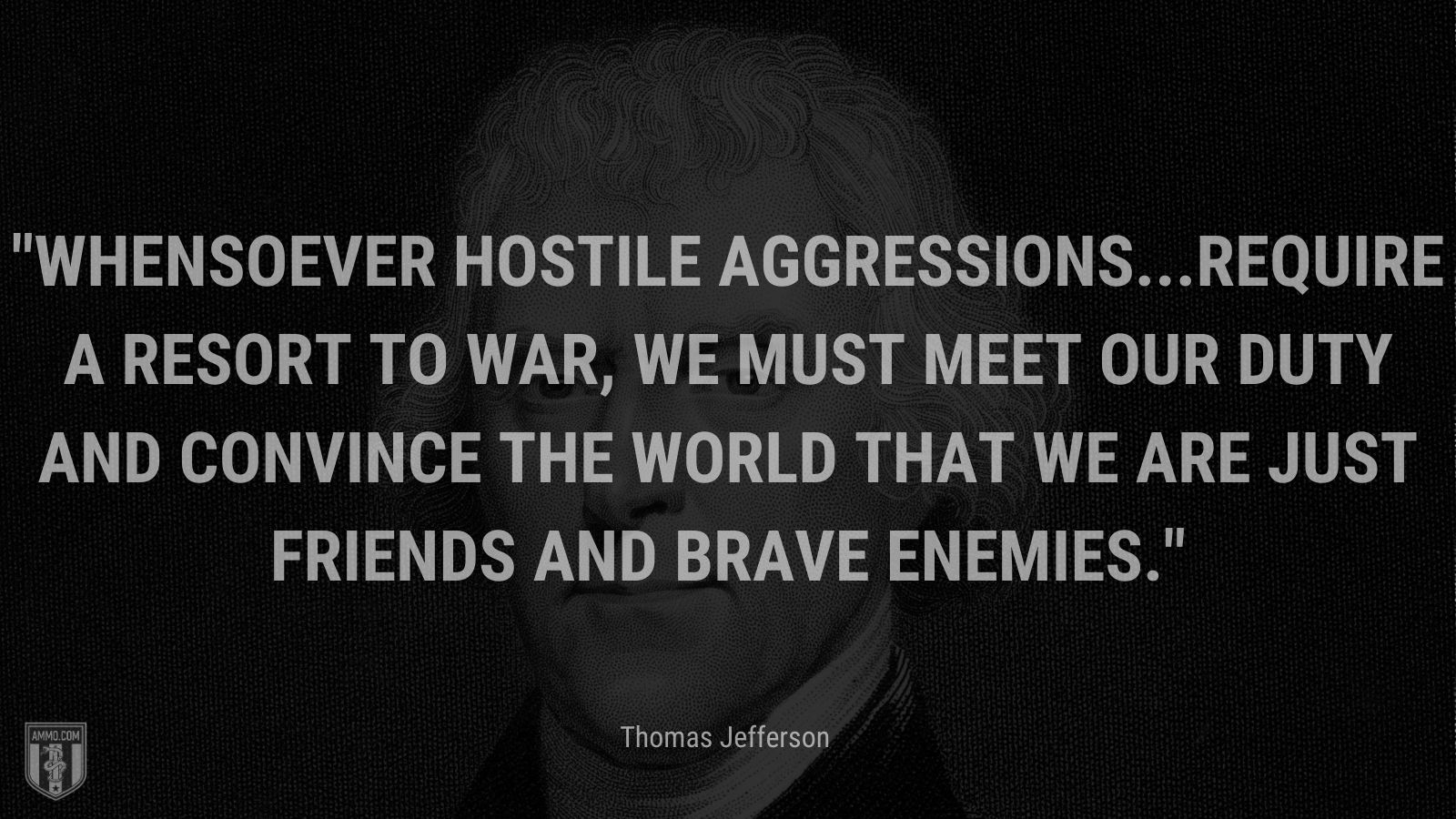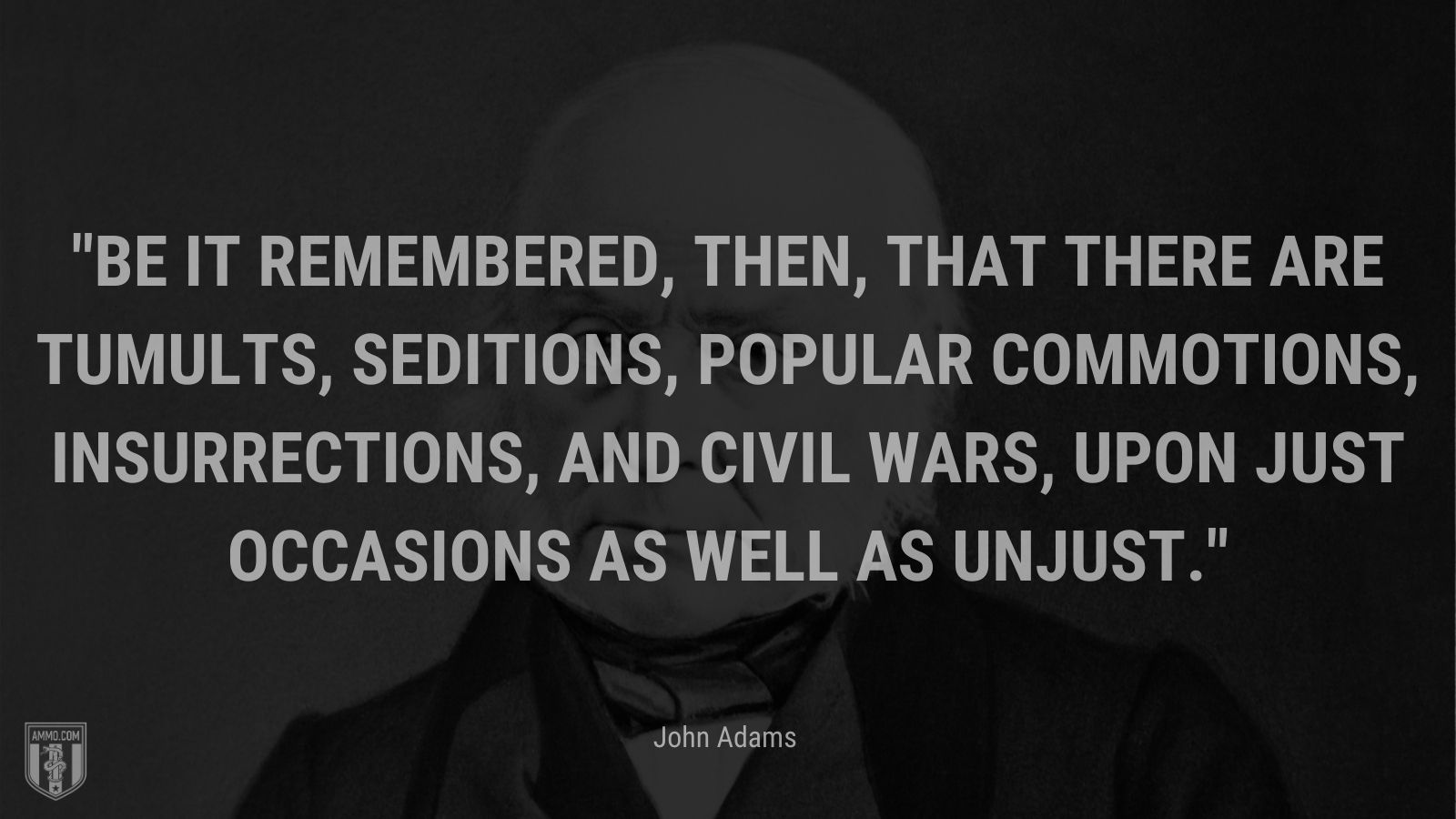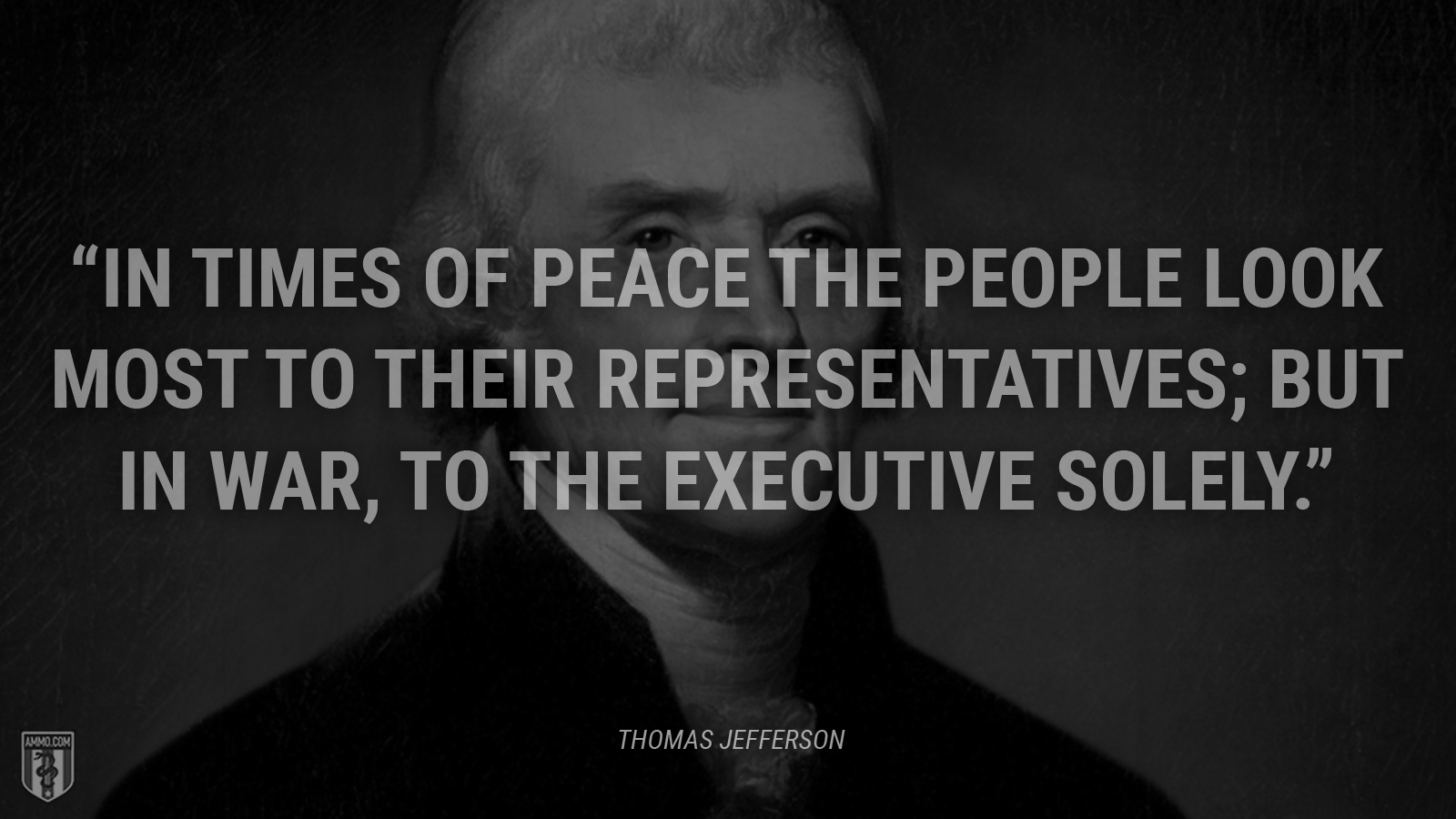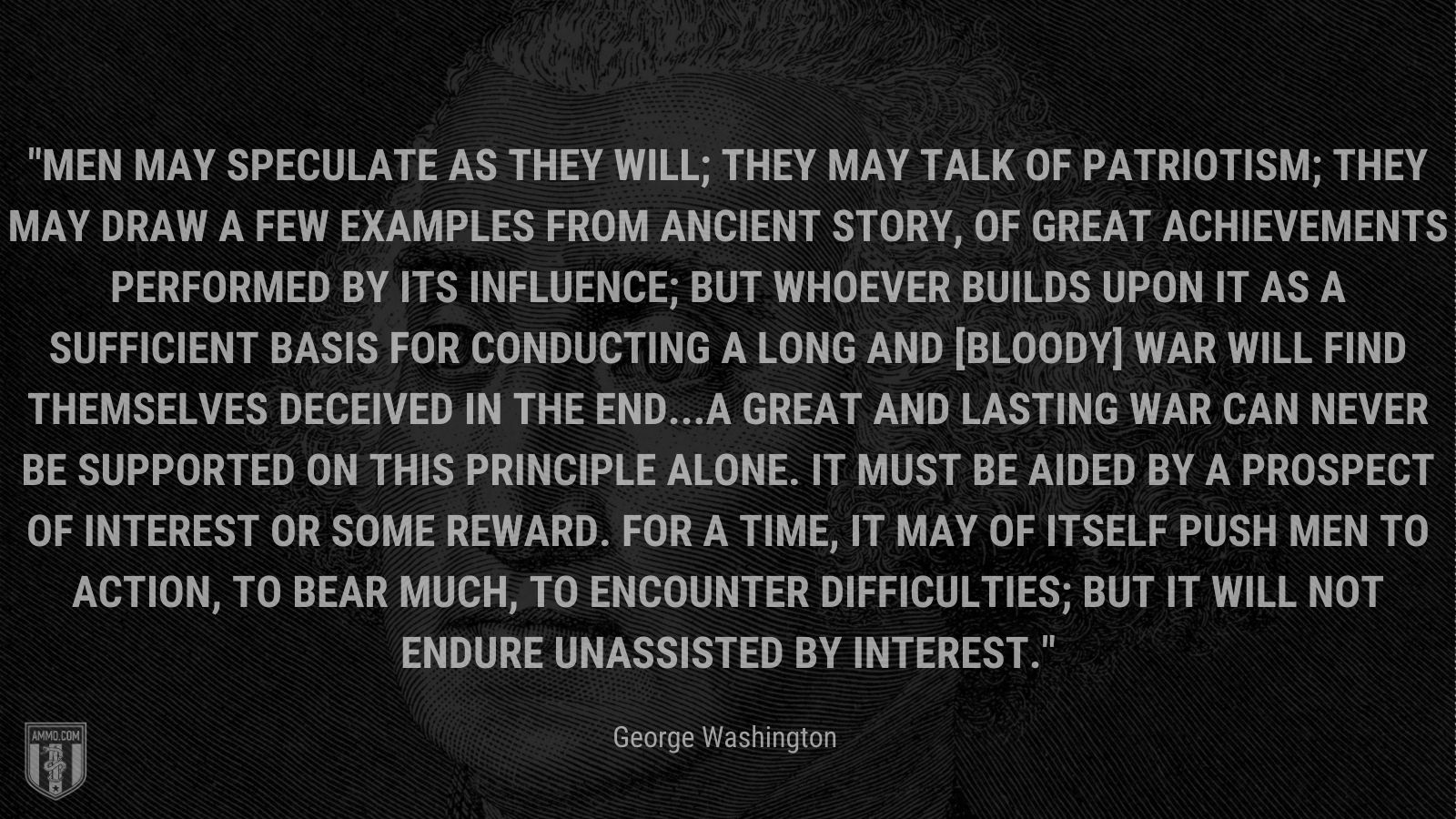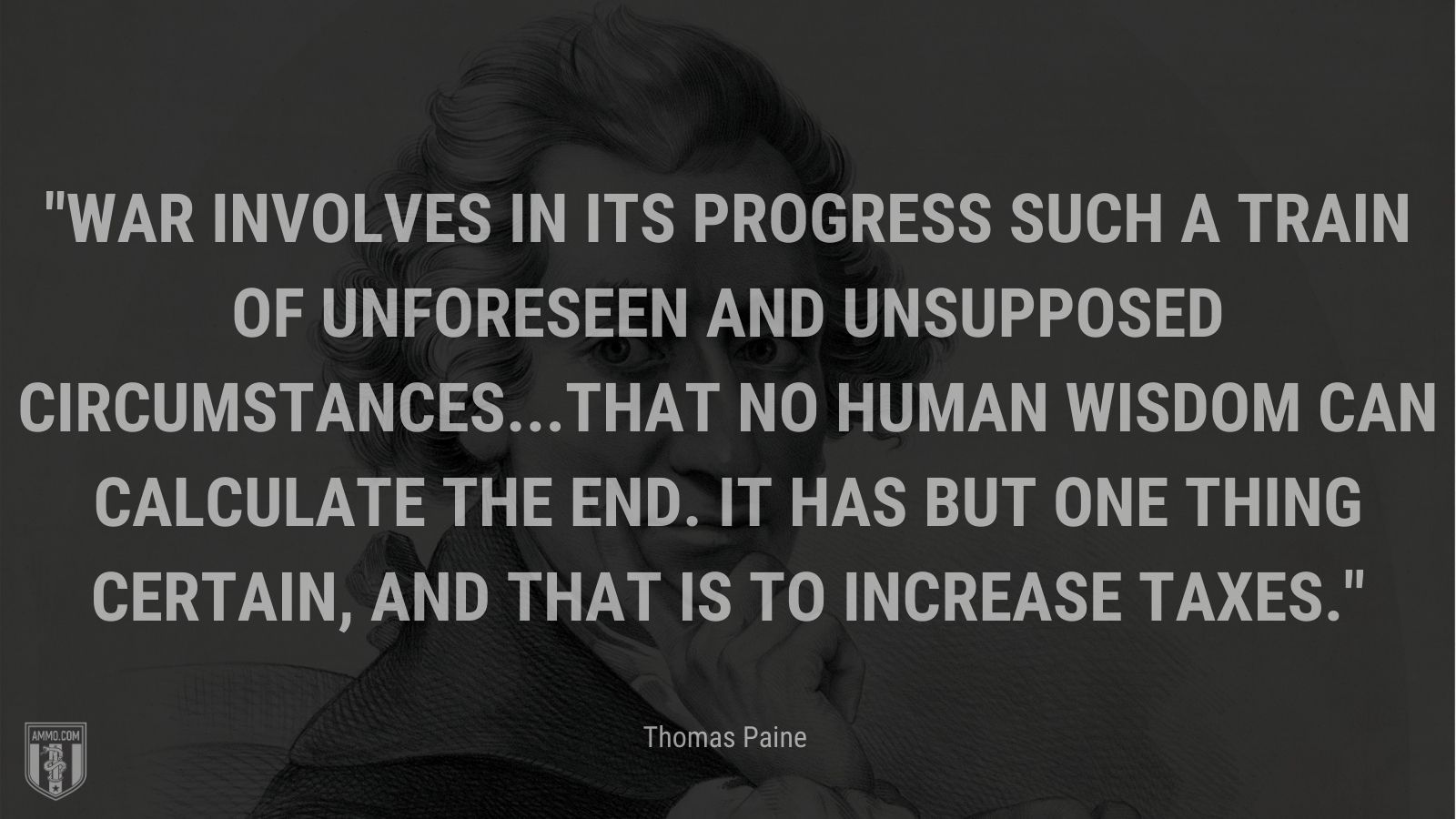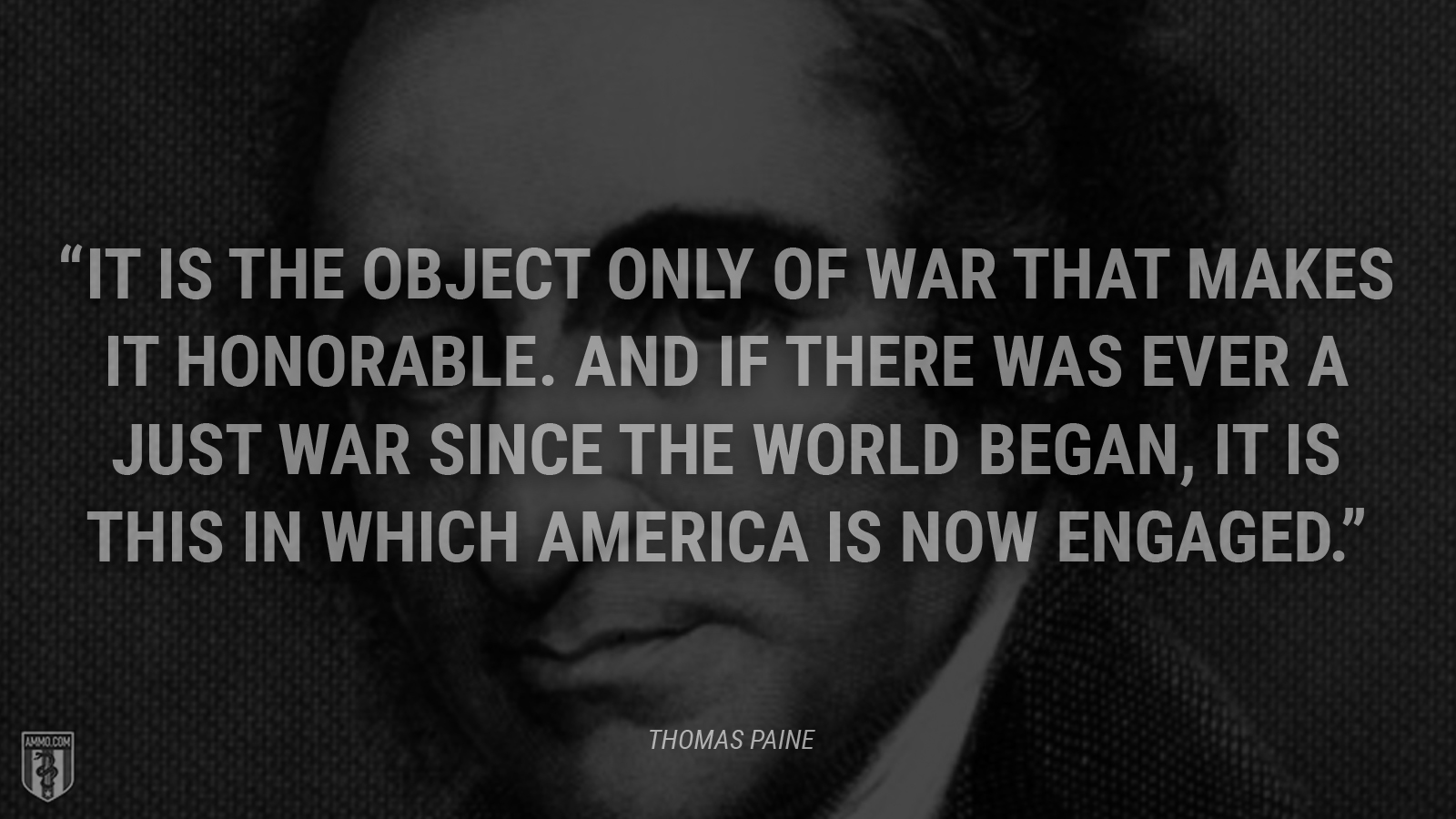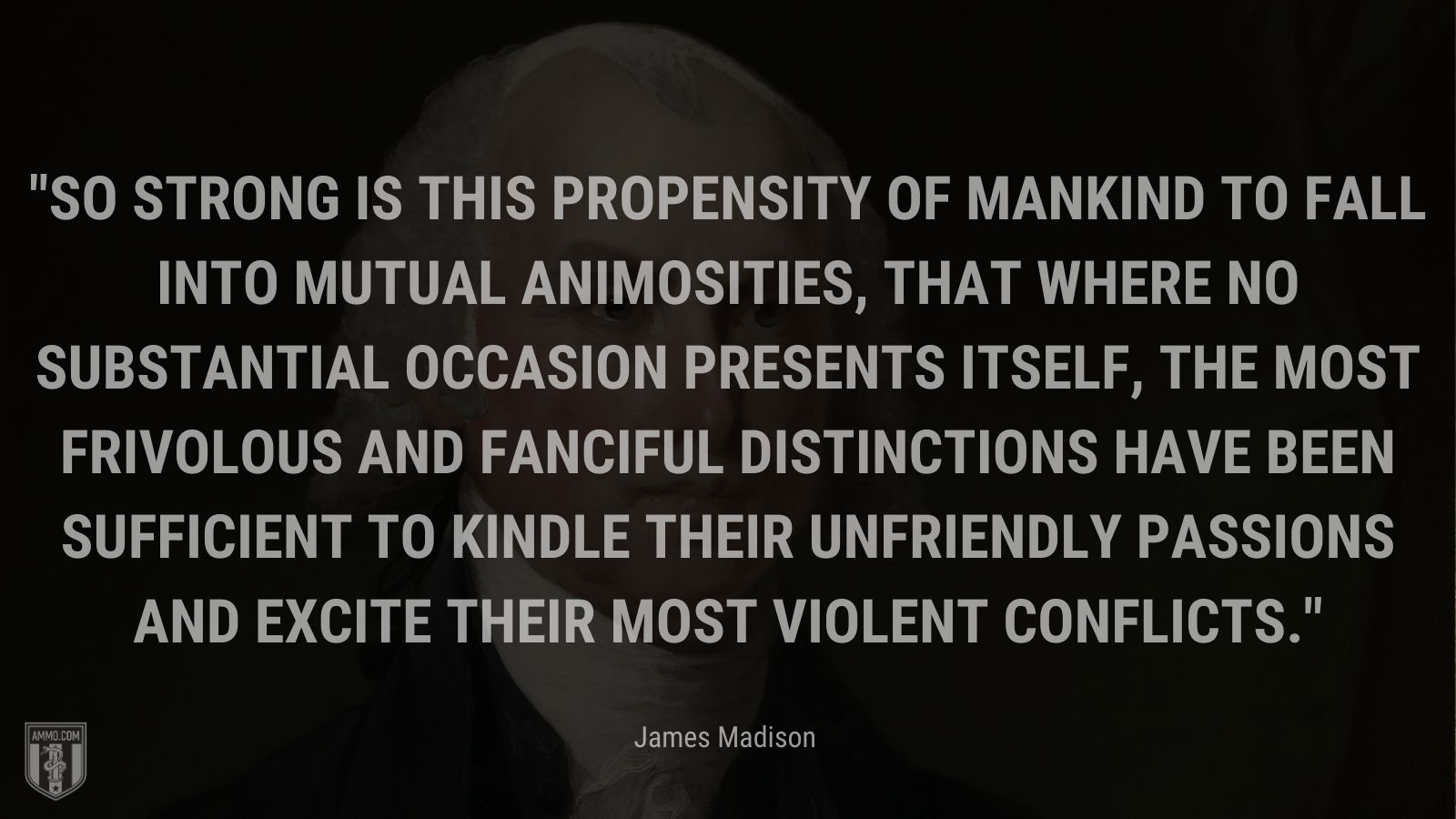 On Peace