Founding Fathers Quotes on Privacy, Search, and Seizures in the Fourth Amendment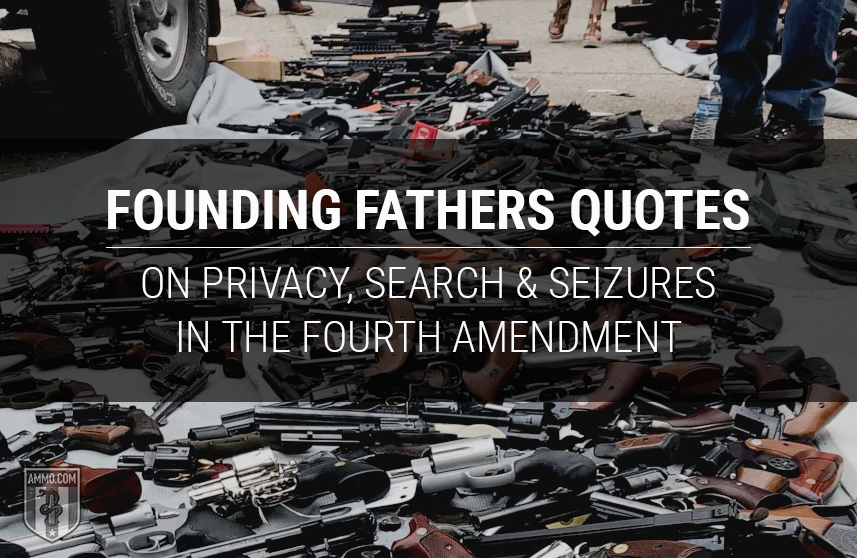 The Fourth Amendment prevents unlawful search and seizure. As such, it is currently a giant legal gray area as the courts work out how this old amendment will apply to new and emerging technologies like cryptography and electronic communications. Throughout the entire 19th Century, it was largely understood that the Fourth did not apply to state and local governments. However, in Mapp v. Ohio in 1961, the Supreme Court found that, via the 14th Amendment, the Fourth applied to the state and local governments of the United States as well.
Like much of the Bill of Rights, the Fourth Amendment is a product of British colonial powers over the United States. The Founders were deeply distrustful of standing armies in general. Widespread searches and seizures were common in colonial America – searches far beyond what would have been allowed in the mother country. There are a number of massive loopholes and exceptions to this amendment, including the motor vehicle exception, the open field exception, and others. Most of this is about litigating what counts as a "search" and what does not.