Founding Fathers Quotes on the Importance of Physical Health and Exercise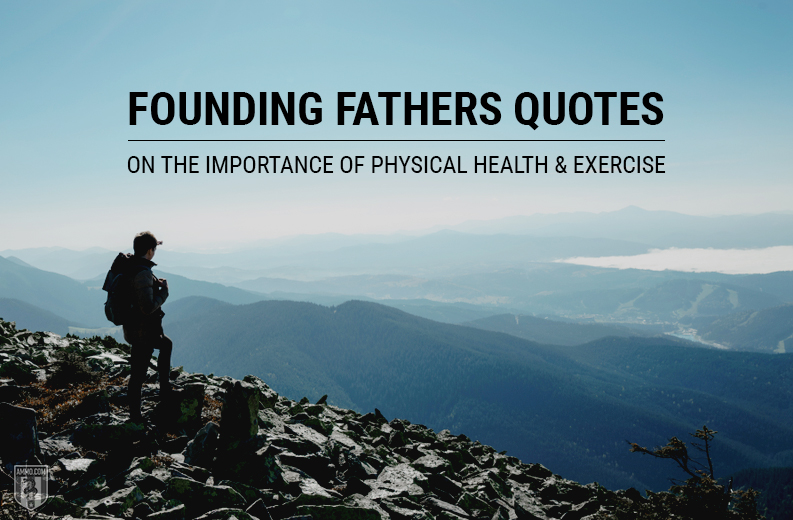 The Founding Fathers were not just polymaths and classical scholars – they were also men deeply invested in physical culture as well as mental. The mind and the body were not seen as being in opposition to one another. On the contrary, a fit body was seen as necessary for a fit mind. To that end, they prioritized regular exercise and healthy habits. Much of Benjamin Franklin's writings are about how to cultivate a balance between both, despite the fact that Franklin was no paragon of physical health.
Jefferson wrote extensively on this subject as well, believing that a man could not be fully virtuous unless he was also physically fit. In our era, physical fitness is an act of resistance against corporatist and big government power who seek a helpless, pliant population entirely reliant upon them for assistance. Taking control of your physical health will only serve the purpose of making you more independent.