Lead Round Nose Flat Point Ammo: LRN-FP Explained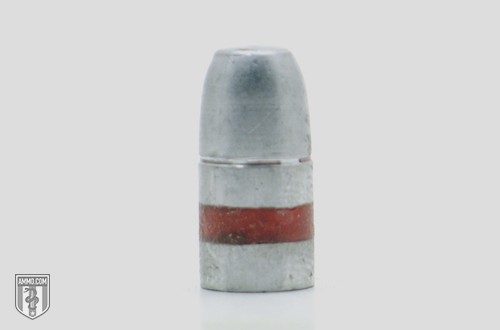 The lead round nose flat point bullet – also known as LRN-FP or the "cowboy bullet" – is one of the oldest bullet types to remain popular today. This particular bullet has been in use since the late 1800s, and was perfect for pistols, but it was shaped in such a way that it also worked for lever-action rifles like the famous Henry repeater rifles.
The early bullet makers had problems getting the basic round noses to feed properly, and the solution was found by cutting the tip off. Depending on where you live and what gun historian you speak to, this story will have different people involved, but it boils down to getting a reliable bullet that didn't jam or misfire as much as early designs. Over time, as bullet and casing technology improved, other more advanced bullets showed up. But these lead round nose flat point rounds remain popular to this day – over 100 years later.
Lead Round Nose Flat Point Features
This bullet is easily distinguishable from the lead round nose (LRN ammo) or the lead flat nose, because it really does look like someone snipped the tip off. Some new bullets will use a special coating or hybrid material at the flat point, but you can still tell these apart from others pretty easily. They have a huge variety of casings and jackets, and can come in various calibers.
Lead Round Nose Flat Point Advantages
The best thing about this bullet is that you know it will work as intended – years of use in the field and on the range have proven this. Those who want to get that old-school experience with a lever-action rifle or single-action revolver, like the Colt Peacemaker, will want an authentic round to go with it and this is going to be the number-one choice for most.
Lead Round Nose Flat Point Disadvantages
Old cowboys would call this particular bullet a "jack of all trades, but master of none" because it can be used for basically everything imaginable, just like the lead round nose. The downside is there's been so many improvements in technology that special-use bullets can do a better job in certain areas. A hollow point will have more stopping power, and specially designed hunting bullets like the Nosler Partition will take down game more efficiently. Does that mean this bullet isn't worth trying? Absolutely not. It's a great all-purpose round and definitely worth keeping in your stock.
Overall, this is a great bullet with a long history of use in the U.S. and abroad. It can be used for anything – so experienced shooters, stockpilers, reloaders and new shooters will all find something they like about it. Keep in mind that LRNFP bullets do have exposed lead most of the time and some regions won't allow this.